The Upside to Going Small: Moving From a Big City to a Small Town
'Being part of a community can be wonderful, but it's also important to find sanctuaries for yourself.'
by
Katie Moritz
Cher Hale was making a big change to a little city. The public relations specialist lived in Las Vegas, a metro area of more than 2 million people, but was uprooting her life at the age of 25 to move to Coeur d'Alene, Idaho, where the population is about 51,000.
You might assume someone making the move from big city to smaller town is relocating for a job, or because they have to for some other reason. After all, we're inundated with the narrative of a small-town person "upgrading" to city life.
But Hale was doing it because of the town itself. She grew up in a small town in Michigan, and she "wanted to live somewhere that felt more like the home that I used to know."
"When I studied abroad in 2012 in Italy, a student in my program lived in Coeur d'Alene," she said. "We became very close, and she invited me to visit her a couple summers later. When I did, I fell in love with the town.
The transition wasn't entirely smooth, but she learned a lot about herself along the way.
"After having lived out of the country in Italy for a period of over five months, I was surprised by how much culture shock I experienced moving from Las Vegas to Coeur d'Alene," Hale said. "Restaurants closed early, diversity was practically non-existent and there wasn't much to do besides going to the handful of local bars downtown."
Hale ended up moving on to the larger and more diverse town of Spokane, Washington, after a year and a half. But she says "moving to a smaller town was one of the best decisions I've ever made."
Planning a move? Just like with any place you might live, there are pros and cons to moving to a less populated area. Here are some tips from experts and city slickers who made the transition to a smaller community:
Get comfortable with your new reality
"You are going to be someone new. New standards, new views and a new mindset. In a smaller city, there might be a lack of facilities you have left in the bigger one and you might feel worried. But all you have to do is accept and say 'yes.'" — Alessandra Kessler, health coach
Get involved
"I... have relocated from London to Cayman Islands 14 months ago. From experience I think the key is understanding the culture you are moving to and embracing the ways and people: joining organizations in your interest areas as well as venturing into new activities to not just recreate your previous life; embracing friendships without being needy or forcing yourself into situations. There will be times of comparison and 'what if' which is entirely normal and should be used to reflect and not slump into negative thought process." — Roger Southam, career coach
Up close and personal
"I am a Chicago girl that moved to a small island in Malaysia six years ago. ... The island we live on has around 700,000 people but the town we live in is a village with around 18,000. We went from being unknowns to knowing everyone: the egg lady, the chicken-rice guy, the fruit man. Sometimes it feels too close, like everyone knows your business, and sometimes I love that the owner of the food stall knows my order as soon as he sees me. It's a balance. One that can be a struggle at times." — Kirsten Raccuia, travel blogger
Get on Bumble BFF
"One of the most pivotal decisions I made after having lived in Coeur d'Alene for around six months was to join Bumble and use their BFF feature to find friends. The only person that I ended up meeting with in real life has become one of my closest friends. She was also relatively new to the area, and we bonded over being transplants and newly single. Having one other close friend helped me feel so much more comfortable in a new town." — Cher Hale, public relations specialist
[ICYMI: Everything You Know About Rural America is Probably Wrong]
Plan ahead on jobs
"The first thing you need to do after moving into a small town is to look for a job. The small towns are not very good when it comes to business and employment, so you better plan before you head to the town." — Alessandra Kessler
Get to networking
"Try and create a network for yourself as quickly as possible by going to community events and shopping from local businesses. The faster that you feel like you have a routine and that you know people who are already deeply embedded in the community, the faster it will start to feel like home." — Cher Hale
Friends will come to you
"The people in smaller towns are relatively more generous than the ones in the bigger towns. You don't need to be putting a lot of effort into getting to know people there. Friendship in small towns is extra special, you get creative and much more meaningful with friends." — Alessandra Kessler
Find a sanctuary
"Big cities are often seen as oppressively crowded places, but the truth is that being one person in a crowd affords you a lot of anonymity. People relocating to a small town may be surprised to discover that they have less privacy, because everyone knows everyone, and there are more porous boundaries with neighbors. Being part of a community can be wonderful, but it's also important to find sanctuaries for yourself. A friend of mine would sometimes travel to a coffee shop in a neighboring town so she could work in peace." — Katie Lear, therapist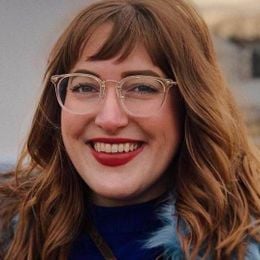 Katie Moritz
was Rewire's senior editor from 2016-2020. She is a Pisces who enjoys thrift stores and pho. Follow her on Twitter @katecmoritz.