The Movement Helping Men Rethink Masculinity
Two groups work to change the culture, at the college level and on the national stage
by
Gretchen Brown
Men at St. John's University, an all-men's college, aren't frequently involved in clubs and activities.
They have lower GPAs and spend less time studying than their classmates at the women's college down the road. They don't apply in large numbers to leadership roles, such as resident assistants or orientation leaders.
That's consistent with the rest of the country. There's a gender gap in higher education, and it's men who earn lower GPAs and take fewer credits.
"I think because we have such a big drinking culture, (male students) are more likely to only participate in the drinking aspects of the weekends and focus on school and sports throughout the week," said Elijah Henderson, 20.
The heavy drinking is wrapped up in old-fashioned ideals of what it means to be a man at college. Henderson is trying to change the culture.
He's a rising junior at St. John's, in Collegeville, Minnesota. He's also the director of St. John's Men's Development Institute, an organization only in its fifth year.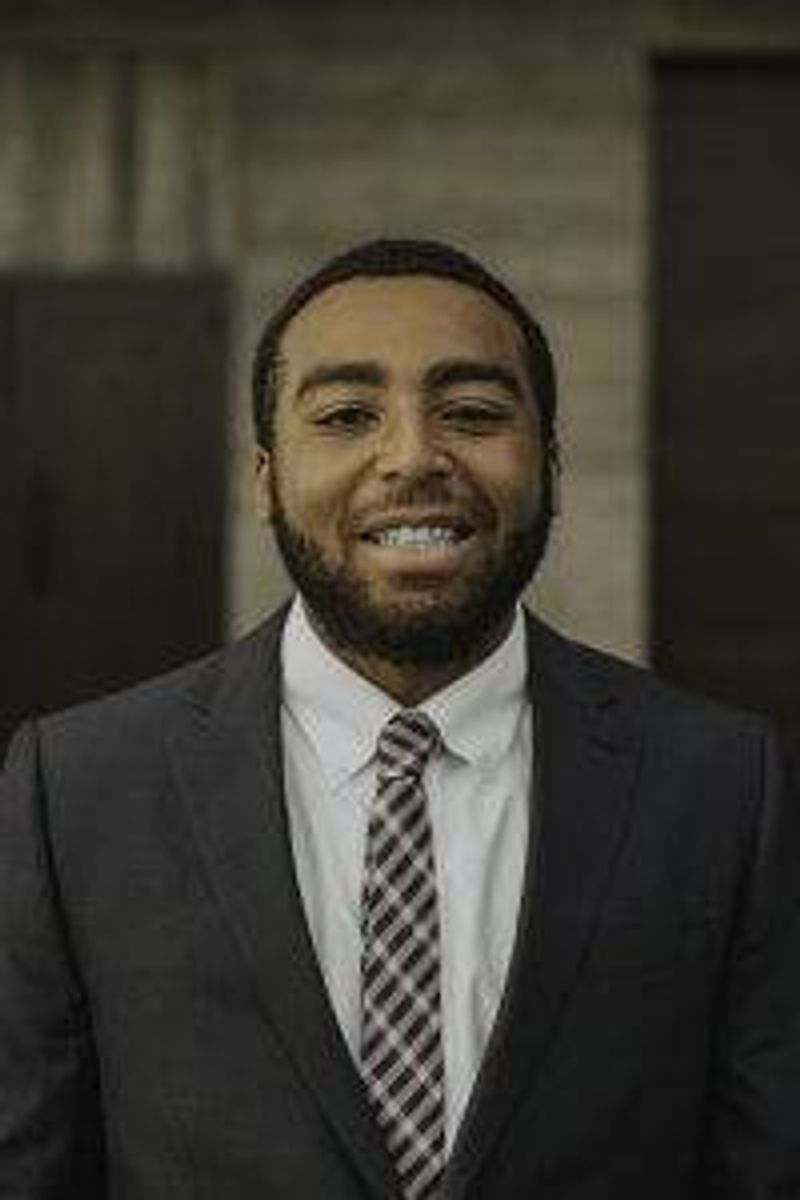 The Men's Development Institute is what you might call a "men's center," which works for healthy masculinity on campus.
"There's a lot of [St. John's students] who don't want to have that conversation," Henderson said. "Or are skeptical of jumping into a conversation that's a little more gender-specific."
Henderson believes men have a role in feminism and gender equality.
Changing gender norms is even more important in the #Metoo era. And sexual assault is a problem at St. John's, as it is at colleges across the country.
"I think there's a lot of toxic masculinity within the St. John's environment," he said.
Masculinity is a spectrum
That term, toxic masculinity, is commonly used to refer to the collective socialization and restrictive stereotypes and expectations around being a man.
It's when men are told they can't cry. Or have emotionally fulfilling, platonic relationships with other men. Or tell their friends "I love you."
Henderson didn't know much about gender issues and feminism when he first joined the group his freshman year.
---
"This is something that has been affecting my life since day one, and I just never knew," he said. "Toxic masculinity affects me, it affects my brother, it affects my dad. I never fully grasped how much it truly did."
Women's centers are common on college campuses across the country. Men's centers are not.
St. John's didn't get one until 2014, and growth has been slow. The institute is now staffed by 10 men, up from two its first year.
Mostly, the institute's goal is to promote the idea that there are different forms of masculinity, and they're all OK. The institute created a training presentation that poses hypothetical situations and asks the audience to respond to them.
For example: You get hurt during a football game. What do you do?
Do you get back on the field because you don't want to seem weak? Do get back on the field because your team needs you? Do you take a break? Do you decide to go see the trainer?
Rather than tell folks what the right reaction is, Henderson wants them to think more critically about what it means to be a man and why they might make certain choices.
Henderson knows how much the group has changed him personally.
"My understanding of what it means to be a man… has changed a lot," he said. "Just the way I carry myself, the way I have conversations, the way I see the world now, the role I play within the world as a man of color."
'The man box'
Instead of "toxic masculinity," Tony Porter and Ted Bunch prefer to use a different term.
They call that socialization "the man box." According to their definition, men are told they have to be powerful and dominating, fearless and in control, strong and emotionless, and above all, successful: in work, sex and fitness.
Porter and Bunch founded their organization A Call To Men in 2001, way before these issues were at the forefront of the cultural lexicon.
It's a violence prevention organization at its core, but it achieves that through looking at masculinity.
https://www.ted.com/talks/tony_porter_a_call_to_men?utm_campaign=tedspread&utm_medium=referral&utm_source=tedcomshare
"They wanted to raise awareness of what men who don't batter or sexual assault have in common with men who do," said Anna Marie Johnson Teague, chief communications officer for the organization.
That's important, since research shows that men who adhere to strict gender roles are more likely to have used violence against a partner.
A Call To Men trains groups like the National Football League, Major League Soccer and the National Hockey League, in addition to the military and private corporations.
It's also planning to work with athletes from 50 college football teams this year on "healthy manhood" and mental health.
An invitation, not an indictment
Teague was specific. In addition to not using the term "toxic masculinity," the folks at A Call To Men don't call themselves feminists.
She said that while the organization views itself as apolitical, and does believe it is pursuing gender equality, it doesn't want to use any words that might alienate anyone.
"We really think that it just divides folks and it allows men an out," she said. "It allows men who don't sexually harass women to say, 'I don't batter like that guy, I'm nothing like him.'"
A Call To Men is also specific in saying that what it does is not an indictment of manhood. It's not blaming men for violence; rather, it's looking at how they're shaped collectively by pop culture and media.
"It's really why we're so well-accepted in such hyper-masculine spaces," Teague said. "We offer an invitation to men."
Teague said change is both top down, and bottom up. It's talking to both CEOs to change culture in workplaces, and working with young men and boys to change manhood from the start.
Henderson's group on the St. John's campus doesn't have the same pull that A Call To Men has nationally.
And that's OK.
If the institute can get one student thinking differently, it's done its job, he said. Change is a slow process.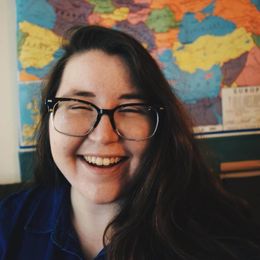 Gretchen Brown
 is an editor for Rewire. She's into public media, music and really good coffee. Email her at
[email protected]
, or follow her on Twitter @gretch_brown.