I Survived My Move From Small Town to Big City, and You Can Too
'It's OK to feel like you made the worst mistake ever.'
by
Katie Moritz
When I moved from isolated Juneau, Alaska, to Minneapolis, I was sure I had made a mistake. I was happy to be back in the Lower 48, but the Twin Cities felt huge to me, and so densely populated that I was sure I was going to hit someone with my car.
I felt unsafe, I felt anonymous and I was worried I'd never make any friends.
"There is a particular kind of loneliness that comes from standing in a crowded street and not knowing anyone," said Cathy Sullivan-Windt, a psychologist in Baltimore.
More than four years later, I'm proud that I can look back on that version of myself and know that I've grown from the experience of living in what I consider to be a big city (don't laugh, Chicago and New York people).
Shannon Weisberg is a therapist who sees young adults in San Francisco. A lot of her clients are new to town.
"I've worked with many people experiencing the big city life for the first time," she said. "They come from far and wide, often having signed on to a new and exciting job, full of promise and opportunity.
"And, as with all things, there can be an unwelcome shadow side to this experience: overwhelm, intimidation, loneliness and homesickness. While there are unavoidable challenges in this transition, there are plenty of ways one can ease the adjustment."
If you're making the transition to a big city from a smaller one, check out these tips from experts, and people who have made the move themselves:
Shrink the city
"It's important to cultivate a sense of familiarity, essentially creating the illusion of a smaller, more contained environment. Get out and become acquainted with your surroundings. Take different routes occasionally to broaden your horizons.
"If your budget allows, try the eateries in your neighborhood. While you're there, be friendly with service staff you meet. Having a warm connection with the person you who makes your daily coffee or the dry cleaner can go a long way in reducing the sense of isolation and invisibility that can happen in a big city." — Shannon Weisberg, therapist
You might feel like you made a mistake
"It's OK to feel like you made the worst mistake ever. When I moved to New York City, all I had with me was my carry-on and a book bag. I stayed in a bunk bed for three weeks at a hostel, and I would honestly cry daily because things just weren't working out the way I expected them to.
"Now, things are better than I could've ever imagined, but it takes time, dedication, and a lot of will power to get through it when you move to a huge city with no apartment, no family in the area and no job lined up. With all that being said, it is so worth it." — Joanna Faith Williams, style and beauty content creator
[ICYMI: Move for a Job or Stay for Love? How to Choose and Not Regret It]
Get your bearings
"I... moved from a mid-sized city in North Carolina to New York City four years ago. It was a pretty big adjustment... When you move, take some time that weekend to walk around. Find your grocery store, your coffee shop, a pharmacy, a casual place to eat, et cetera. It's good to know where things are before you're scrambling." — Sarah Cousins, lifestyle blogger
Save up
"Save a ton of money first! I could have never predicted the most random of things (and) expenses that came up. From not being able to land a job as soon as I hoped, to switching banks and having really weird things happen in that transition, to getting laid off within two months of working but then starting at a new place that snail mails the first paycheck for new hires — which got lost in the mail so I didn't get that money until two weeks after I was supposed to — you just never know.
"Save up a lot of money, and do not spend it on the fun stuff until you're sure things are settling down a bit. For me, that has taken six months." — Joanna Faith Williams
Put yourself out there
"Despite the potential intimidation of being a newcomer in a big city, it is essential to put yourself out there socially. While it will take time to find the people you enjoy best, you have to start somewhere.
"Coworkers can often be a goldmine for making a big city feel just a little bit smaller. While maintaining appropriate boundaries in a professional setting, opt in for that group happy hour or team outing. Consider using online apps for networking and friendships, such as Bumble BFF." — Shannon Weisberg
Making new friends can be a little like dating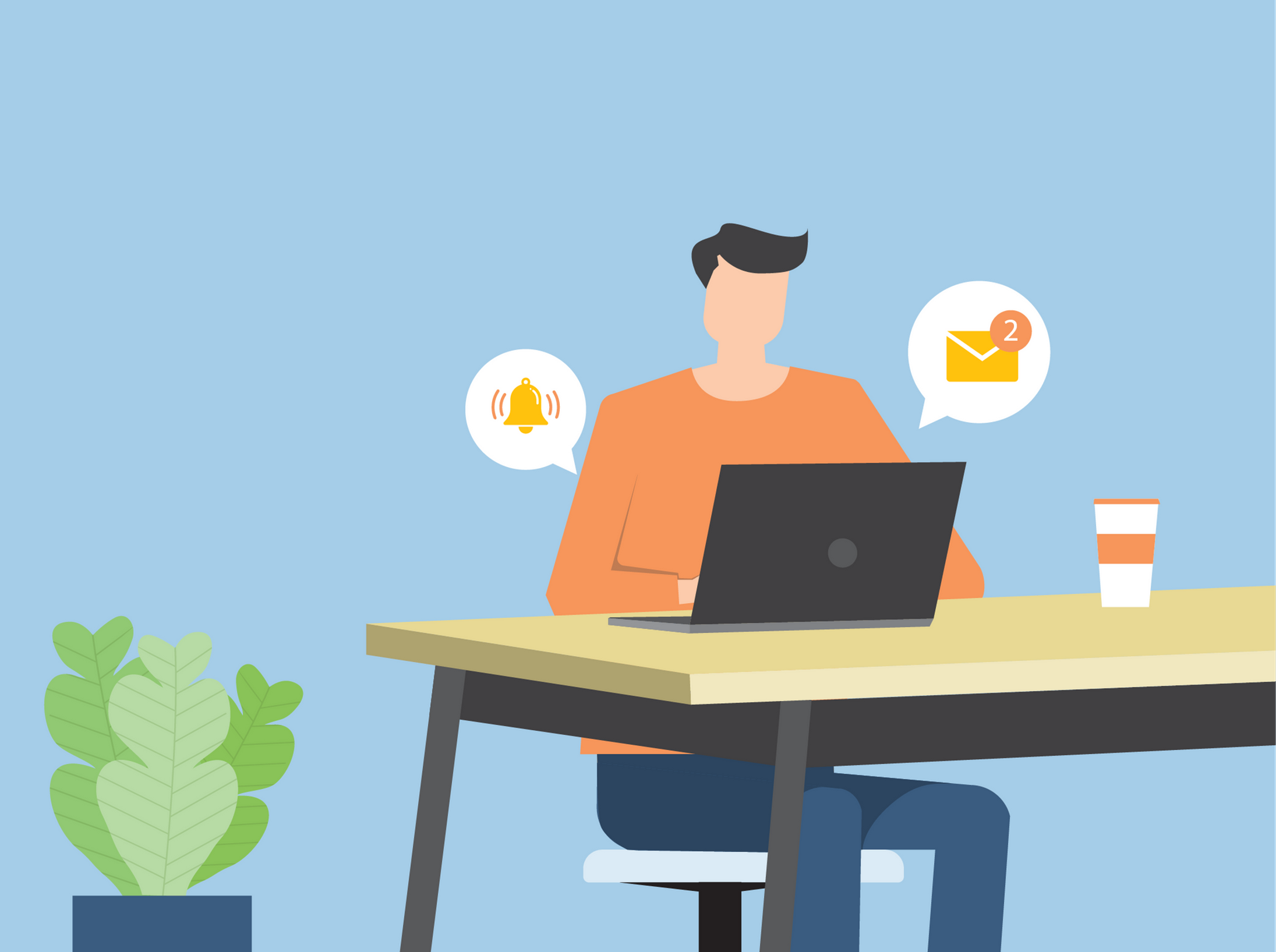 "Often making new friends as an adult requires more intentionality and effort. There is no longer a built-in social group like what school... provides. If you have lived in a rural area, you may have known everyone since childhood and not had to make new friends very often. Sometimes making a new friend and asking them to do something with you can feel like dating, including the feelings of awkwardness and fears of rejection. ...
"Remember that you reaching out actually helps others too. A new friend will benefit from your friendship. Shoot a new friend a text after hanging out. You can follow up on something going on in other lives or expand on a joke. Like dating, you want new friends to know that you like them." — Cathy Sullivan-Windt, psychologist
Consider living with roommates
"Especially when one is single, the access to other singles is of paramount importance, and roommates are low hanging fruit in this regard. You don't have to become best friends with your roommates, but even those passing conversations and acquaintances you meet through their friendships serve to protect against isolation and loneliness." — Shannon Weisberg, therapist
Do your research
"We moved to Shanghai for my partner's work about two years ago, having never been there. At over 20 million people, it's the biggest city I've ever been to and was a bit overwhelming to do things like hunt for an apartment, find the nearest stores, and even find appealing social circles and events.
"Rely on your connections wherever possible. ... We first talked with any of our friends and family who had been to Shanghai and asked their advice on where to live, how much to pay, et cetera. Then, we reached out to her new coworkers a few weeks before we arrived. We asked them the same questions and compared them with our friends' (answers). From that we got a few neighborhoods to check out, apps to download before arriving, and a general 'How to live in Shanghai 101' lesson." — Quincy Smith, ESL Authority
Start online dating
"Online dating is also an excellent source for meeting new people. Don't overthink it. It's perfectly acceptable to create friendships through dating when there isn't a love connection. The potential for making friends and getting to know the local eateries and entertainment options is vast.
"Alternatively, consider joining a social club for singles, such as Events and Adventures, which provides a broad range of activities that could help you find your people." — Shannon Weisberg
Find your home base
"The best thing you can do for yourself when moving from a rural or suburban area to a big city is to carve out your own place in it. Whether that's your local park, a favorite coffee shop or an engaging museum, the goal is to make it your 'safe space' when the rest of the city becomes too overwhelming.
"When I moved from the suburbs (of Orlando, Florida) to the hectic and fast-paced city of London, I found a tree in a local park that was perfect for people-watching and reading books under, and I would go there whenever I needed to breathe and feel like I had my own secret hiding place in the city. I still go there when I need to do some meditation or feel more connected and not just overwhelmed." — Kalyn Franke, travel blogger
Seek out fellow alumni
"Moving to a new place can feel so lonely, especially if you don't have any friends or family already there (sorta like me!). One of the first things I did was reach out to my university's alumni chapter in the area. They helped me get plugged in, meet other people I knew I would have at least one thing in common with, and now I'm even on the board and get to pay it forward to other graduates making their way to the city." — Joanna Faith Williams
Make your home your haven
"The volume of people and bustling pace of city life will also require an adjustment on a sensory level. Make sure that your home environment offers you the respite and rebalancing you might need to protect against stimulation overload. Soothing noise machines and fragrances, pleasing décor that welcomes you home, support the ability to regroup and recharge." — Shannon Weisberg
Potential friends are everywhere
"Say yes to everything. Go to everything people invite you to. Ask to be set up on friend dates. Ask your family and friends if they know anyone who might be a nice friend for you. Invite a co-worker to coffee. Join organized groups. It could be Habitat for Humanity, kickball, a Scrabble meet up, a running club or volunteering with a political campaign. Go to groups where you are most likely to find your people." — Cathy Sullivan-Windt
Use a local address
"If you're still job searching when you move, see if you can find a way to use an address that is in the city (you moved to). As soon as I found an address in New York City that I could use to put on my resume and cover letters, I went from getting little to no bites in my job hunt, to getting three offers within two weeks. See if your university has an alumni chapter there who might be able to share their office address, or if there's someone nice enough to allow you to use their home address. It makes such a difference." — Joanna Faith Williams
Interrogate self-doubt
"It is common for newcomers to look around and make comparisons with those who came before and are already acclimated to big city life, leading to self-doubt and imposter syndrome. Don't buy into this. It's natural to do such comparisons in this situation, but slow down and put the situation into context. Remember the achievements and life experiences that led you to this point. Remember that challenges during this transition are to be expected, and not a sign of some innate flaw. Consider working with a therapist if you need help in this area." — Shannon Weisberg
Embrace Meetup
"I cannot speak highly enough of Meetup. We've used it extensively to build our social network and attended any event that appealed to us when we arrived. We did game nights, social outings for our neighborhood, trips to surrounding cities —literally anything even remotely appealing. We have Meetup to thank for our current friend group and still attend a lot of the events that we tried two years ago." — Quincy Smith
Do a transit system dry run
"When I moved to New York City, I was really worried about the transit system. Plan your subway ride out on Google the night before you go to work the first day. And leave way too early to avoid stress. I got to the first day at my job an hour early and just got a latte and walked around a bit." — Sarah Cousins
Be patient
"Give it time. It can take a while to feel rooted in your new community. This is to be expected. Commit to giving it a fair shot, and know that nothing is permanent." — Shannon Weisberg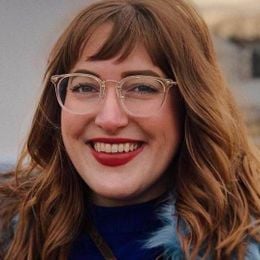 Katie Moritz
was Rewire's senior editor from 2016-2020. She is a Pisces who enjoys thrift stores and pho. Follow her on Twitter @katecmoritz.