We Asked a Mortician, and This is What She Said
by
Jim Newberry
Composting dead bodies. Mourning jewelry made of human hair. The fate of breast implants during cremation. These are all topics Caitlin Doughty, an artisanal undertaker (we'll explain what that means, don't worry) and all-around death expert, has tackled on her hit web series, "Ask a Mortician." Doughty talks about all of this and more with a sense of humor you probably wouldn't associate with death, or that might even make you uncomfortable at first. But she believes that people are desperate to have honest and transparent discussions about what really happens after we die.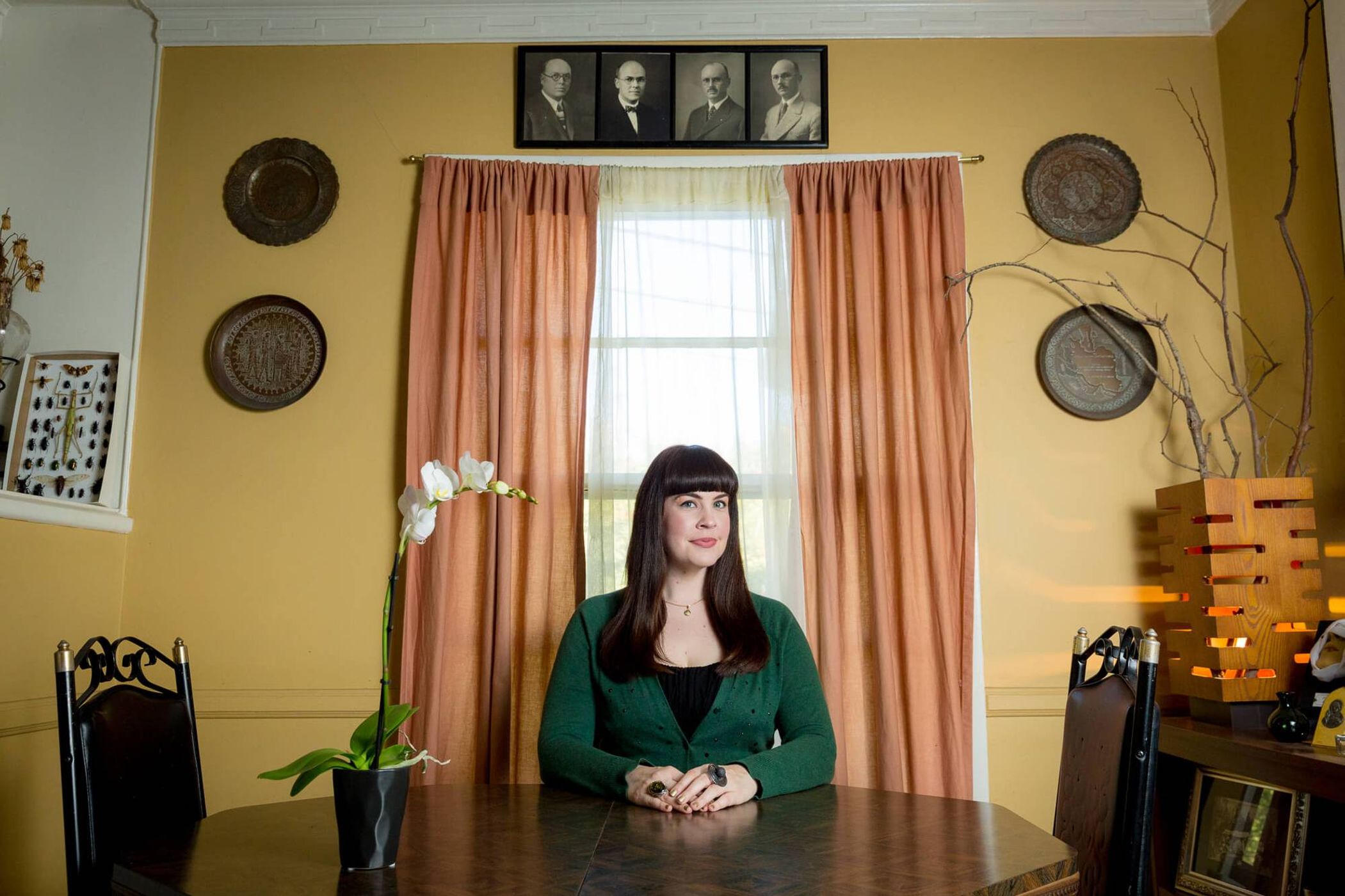 Doughty also started a progressive and eco-friendly funeral home, Undertaking LA, based on her theories and philosophy surrounding death. Undertaking LA trains families on funeral practices so they can be in control of the experience of losing a loved one, a throwback to an earlier era when it was more comfortable and accepted for families to deal with death themselves.
Doughty and Undertaking LA are part of a larger "green burial" movement—death professionals and businesses that want to make as little an impact on the earth as possible. This can include eschewing casket burial (and opting for a biodegradable option instead) and embalming using the carcinogen formaldehyde, among other Earth-conscious practices. Interest in green burial has been on the rise. In 2015, 64 percent of respondents to the Funeral and Memorial Information Council study said they'd be interested in eco-friendly funeral options, compared to 43 percent in 2010. In 2015, there were 49 cemeteries certified green by the Green Burial Council.
Los Angeles-based photographer Jim Newberry met with Doughty to snap her photo and pose the questions you're probably dying (heh) to ask right about now. Read on below for Rewire's interview with Doughty.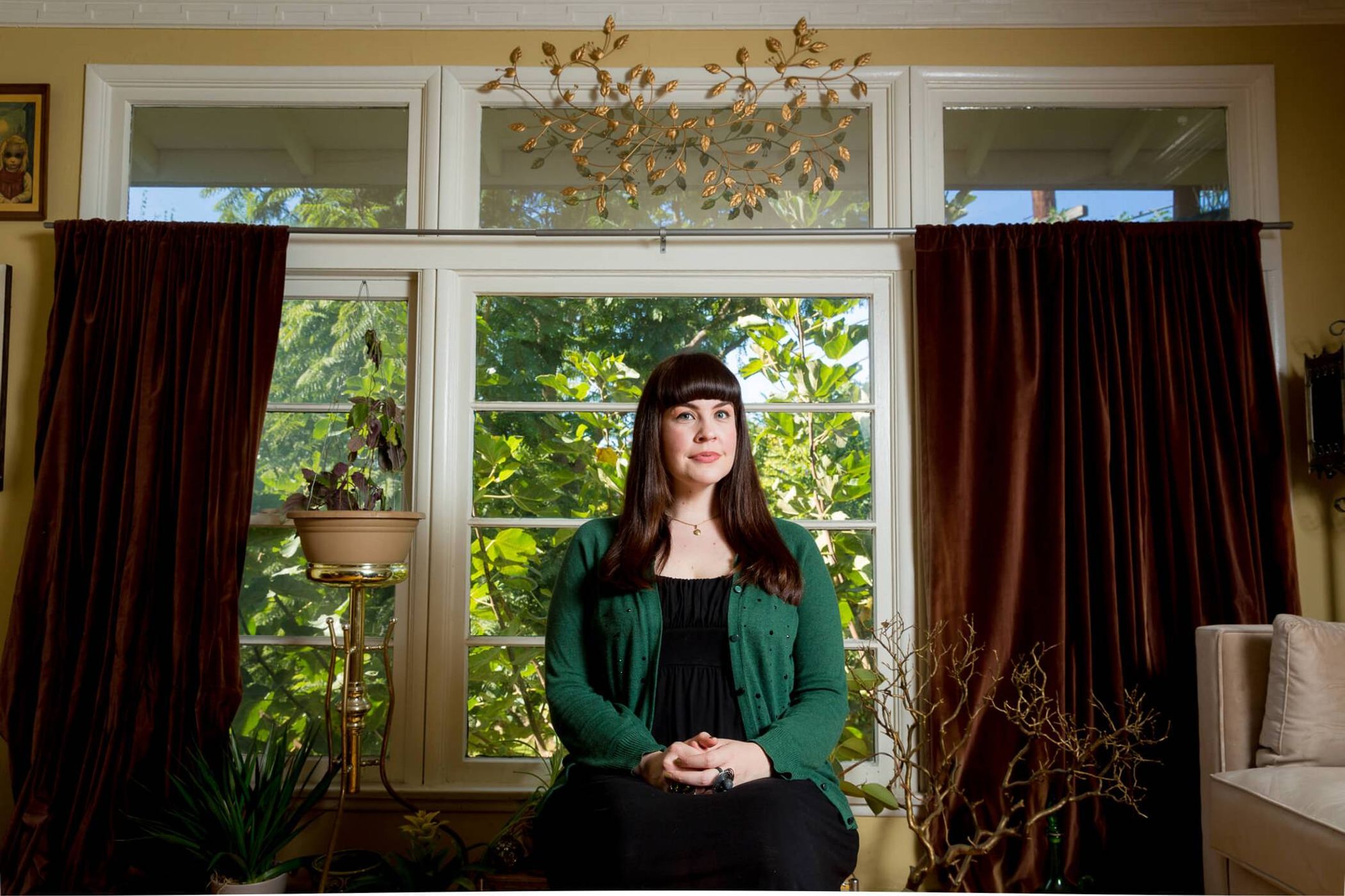 Rewire: How did producing your video series "Ask a Mortician," as well as your other work, inform you about the general public's perception of death and funerals?
Caitlin Doughty: People are desperate for information about what goes on behind the scenes at a funeral home. We send our parents, partners, even children to be cremated and buried, and have no idea what the process looks, sounds or feels like. I'm the kind of person that, if I'm sitting in the dentist's chair, I want to know what kind of drill they're going to stick in my mouth! The same goes for our funerals–we need an open, transparent conversation about what is happening to our dead bodies. It makes the family more comfortable and allows them to make more informed decisions.
R: Why did you found the organization The Order of the Good Death and what do you hope to accomplish with it?
CD: The Order of the Good Death is a non-profit that features the work of funeral professionals, innovators, artists and academics.  All of our members are invested in opening up the public conversation around death and dying. We have public events called Death Salons, we have consumer information available on our website and social media, and we even have a funeral home called Undertaking LA.
R: You have called yourself a "death theorist." What's that?
CD: It's been awhile since I've called myself that, but I think it's still true. My main fascination is, and has always been, the role death plays in culture. You can learn so much about a particular culture based on how they prepare their dead bodies, their death rituals, their periods of grief.
---
If a culture like the United States is more interested in seeing corpses and zombies on television, rather than the actual corpses of their grandparents, what does that say about us?  There is so much there to work with.
R: It used to be common for dying to happen at home, but at a certain point that changed—now we typically have family deaths in hospitals and nursing homes. Why do you think that changed, and were we better off before?
CD: What changed is the rise of the death "professional."  The idea that there is a certain trained class of people that are better at taking care of dead bodies than the people who used to take care of the dead bodies–the family. One of the bedrocks of my advocacy is that this is not true. That I may be a licensed mortician, but I'm not a better option to help care for your dying or dead mother than you are. She's your mom. You should be given all the power and space to care for her as you feel is right. Funeral directors are not doctors, they don't have a secret alchemy or knowledge that makes them better able to care for the dead.
R: You've talked about the "death positive" movement. It seems like a contradiction. What does it mean?
CD: Death positive doesn't mean, "My dad died, everything's great, I'm so positive about this!" Death positive is admitting the role death plays in our lives. It's admitting that we are all creatures doomed to one day die, and we are fascinated by death.
---
It's fighting to make sure everyone can have the death and funeral they desire, no matter their race, religion or gender identity. It's moving the death industry in a more environmentally friendly direction.
R: You have a healthy sense of humor about all this. Do you find it's easier for people to face these difficult issues when they're presented in a funny way? Have you heard complaints about humor not being appropriate when talking about death?
CD: There is a wonderful quote from Lucretius about how he uses poetry to promote the message of Epicureanism. Lucretius said his poetry is like a doctor putting honey on the rim of a cup to entice children to drink medicine. In short, a spoonful of sugar makes the medicine go down. If my whole message was death and doom and gloom, that's not a very entertaining or engaging message is it?
---
Using humor has allowed me to reach people I wouldn't be able to otherwise. And no, nobody ever complains. I think they're just happy to be talking openly about death.
Web editor Katie Moritz contributed to this article.
This article is part of America's Entrepreneurs, a Rewire initiative made possible by the Richard M. Schulze Family Foundation and EIX, the Entrepreneur and Innovation Exchange.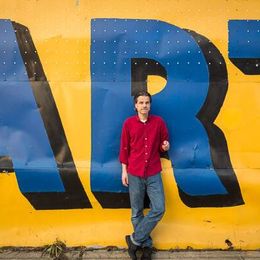 Jim Newberry
 is an internationally published, award-winning photographer based in Los Angeles. His interest in photography began as a young child, when his father—James Newberry, who founded the photography department at Columbia College Chicago—gave him a camera and taught him how to use it. He later graduated from Columbia, and soon after began shooting assignments for magazines and record labels. Jim continues to shoot for editorial and commercial clients, as well as shooting fine art photography, especially street pictures.