Money Problems Are Scary. Here's How to Feel Better Right Now.
It's time to stop being afraid to look at your bank account.
by
Gretchen Brown
Have you ever stared at the amount in your bank account, terrified, mentally doing the math on whether your rent payment is going to clear?
Federal data suggest you're far from alone.
Nearly 40 percent of adults don't have an extra $400 for an unexpected expense. Seventeen percent of U.S. adults aren't able to pay all of their current month's bills in full. Another 12 percent wouldn't be able to if they had an unexpected expense.
To be in that place can be terrifying and discouraging, no matter how you got there.
But it is possible to get out.
"The first thing you need to do is to make some lifestyle changes," said Alicia Jegede, a certified public accountant and financial planner.
"The only thing to do in a situation like this is to cut expenses or figure out how to make more money."
Easier said than done, right?
Cut your expenses
First off: start with your grocery bill. You don't have to starve to be in a place where you're making more money than you're spending, but it doesn't hurt to reduce any unnecessary costs, if you can.
"Are you bringing your lunch to work?" Jegede said. "I would recommend that a client tries to budget for grocery shopping once a week, and keep outside spending to a minimum."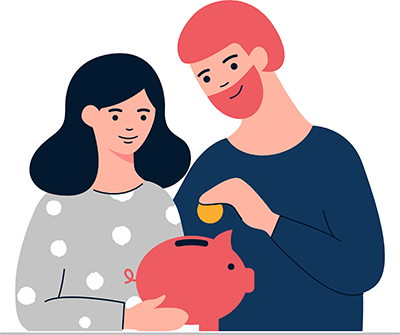 If you have an extra room, consider getting a roommate who you can split the rent with. Or, move in with a family member or parent who will charge you little or nothing.
Both of those options might feel tough, but they're nothing to be embarrassed about. In 2015, a third of 18- to 35-year-olds lived at home with their parents. And in 2016, 33 percent of young adults ages 25 to 35 lived with roommates.
If your housing is extravagant, you might consider moving to a cheaper place. Keep in mind that moving in itself costs money — you might have to pay up for a moving truck, a security deposit and sometimes first and last month's rent.
Your goal shouldn't just be to spend only what you earn, but to actually spend less than you earn, says certified financial advisor Kevin Hegarty.
You can use an app to track your spending. Or, you can track your spending the old-fashioned way, writing it down in a notebook.
Having that all laid out will make a big difference. Because while you might have a broad idea of what you're spending your money on, little things add up more than you think.
"At the end of the month and year, (you) should categorize their expenses to understand (your) habits," Hegarty said. "This simple process will set the foundation for financial success."
[ICYMI: Why Talking About Money Shouldn't Be Taboo]
Make more money
You can only cut so many expenses. If you're already living quite frugally, a big portion of getting out of the hole might be increasing your income.
"In this gig economy it's really easy to make money in your free time," Jegede said. "Whatever you like to do, you may be able to do it for money."
There are apps that pay you to go shopping for people. Deliver food. Drive people around.
If possible, you can put your place on Airbnb for extra cash. Or you can work a more traditional second job, like bartending or retail, when you're not working your main gig.
"This can be painful, but that pain is generally short lived once you start feeling the empowerment of a little extra money at the end of the month," certified financial planner Christina Empedocles said.
Any extra income can help. It can be temporary — until you're able to pay down credit card or other debt and get yourself in a more comfortable situation.
If you're unemployed or hunting for a job, with no income stream whatsoever, you might consider taking a job that maybe isn't your dream, but pays, rather than waiting it out longer and struggling while you do.
"The most common mistake I see recent college grads making is waiting for the dream job to come along after months of effort looking for the job," said Randy Gardner, a certified public accountant and financial planner. "Rather than finding work to help them get by in the short run while they look for the dream job during non-work hours."
There are jobs out there. They're not all perfect, Gardener said, but might be able to help you pay the bills until you can secure your dream job.
Be smart with the money you do have
It might be tempting to just stop paying your credit card bill when things get tough, but that's the last thing you want to do, Jegede said.
If you're in debt, you have options. If you totally can't make the payments, you should contact your servicers — whether that's your student loan servicer or a credit card company. They may be able to help you put your loan into forbearance, or stop the payments for a few months.
With student loans, you'll still be responsible for accumulating interest. But there's no additional penalty to doing this, so it's preferable to letting those loans enter collections.
Once you start having an extra income stream, whether that's from saving money or a side gig, you should be intentional with it. Make a priority list of things that need attention.
"Don't let yourself slide backwards — instead, establish the habit of sweeping extra funds towards credit card debt, emergency savings or retirement accounts," Empedocles said. "This grows your net worth and makes all the hoops you jumped through feel worthwhile."
Keeping yourself afloat is hard work, and you probably won't see a huge payoff right away. Keep checking your bank account every day.
Empedocles said it's important to celebrate the tiny milestones along the way and keep a positive attitude.
Momentum can build quickly, and makes all the difference.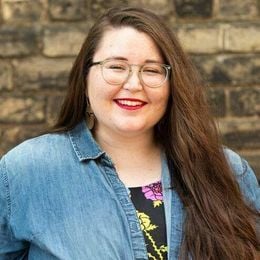 Gretchen Brown
is an editor for Rewire. She's into public media, music and really good coffee. Email her at
[email protected]
, or follow her on Twitter @gretch_brown.