Get Your Money Organized and Become Financially Fit
by
Jamie Lynne Burgess
We all want money. But once we get it, what do we do with it?
The way you treat your dollars is a good litmus test for how you feel about your finances. If you struggle to keep organized, making a few changes could help you feel more on top of your adult life.
Kerri Moriarty, the former head of company development at Cinch Financial, founded a lifestyle design company to help small businesses and individuals become more financially fit. She shared some basics of organizing your money to improve your life.
Optimize your wallet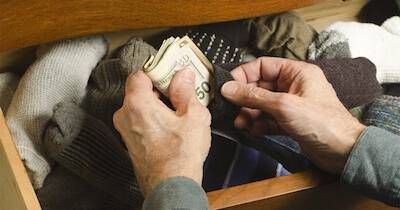 Wallet, phone, keys. It's one of the few things you carry every day, and your wallet needs to match your lifestyle and your values.  Are you a minimalist with a money clip?  Do you have the same velcro wallet that you used to carry at skateboard competitions in 2001?  Upgrading your wallet can be a sign that you value what's inside.
"You don't want to be pulling out a duct tape wallet to pay for dinner to impress your significant other's parents that you're meeting for the first time," Moriarty said.
In truth, it's an expression of your relationship to your money and how you value it.
Slim down your card collection
We are often inundated with discount cards from different stores, and very few people really maximize the benefits of individual loyalty cards or specific credit cards. In most cases, it isn't worth it.  Those kinds of cards often encourage you to spend more than you can afford, and shouldn't take up space in your wallet.
"If you look at it from a behavioral economics standpoint, it's worth noting that the less cash or access to credit you have on you, the less you'll spend," Moriarty said. "Also, the more cards you carry and use, the more work it is to keep track of how much you're spending and where."
Don't get the cute credit card
If you're an impulse buyer, consider getting an uglier credit card. Credit card companies take design into consideration. While more aesthetically pleasing cards encourage spending, boring cards are not as fun or attractive to whip out.
"People care what their credit card says about them when they swipe an expensive purchase at a retailer or throw in to split a bar tab among friends," Moriarty said.
No loose bills
Gender also has an impact on your financial system.
"You often see a very responsible woman carrying cash or cards in her pockets because sometimes you can't or don't want to carry a bag but you still need your stuff," Moriarty said. "It's worth noting that the front pockets on women's denim are regularly nonfunctional," which can make it more difficult to downsize or lead to a lack of organization.
If this sounds like you, consider buying a slim wallet you can slip into your back pocket.
Hide your money
Spread out your cash. I have a friend who told me he has about $10,000 stashed between the pages of the books in his library.
Not knowing how much is in each book leads to less spending, as you'd have to leaf through to find it all, but "if it's really important to know how much you have, you'll take the time the track it all down," Moriarty said.
Create a filing system
Your financial documents deserve a home that shows how much you value your financial wellness, so if your "filing system" is more like a cardboard box full of letters from collection agencies, your first step is to create a real system that works for you.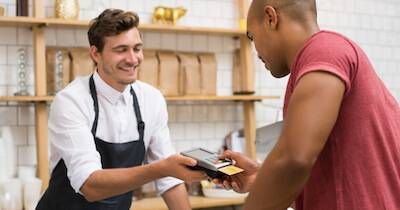 John Major, a librarian with extensive experience in archival design, said the best way to begin organizing is look at the material as a whole to get a sense of what you have, and then divide it into very small categories.
Don't be afraid of the manila folder, and use many of them, he advised—they are inexpensive, and they are the best tool for organizing papers. Though it might seem tedious, this will save you significant time in the future.
"If you're opening more than one folder to find what you're looking for, then your labeling system needs to be more specific," he said.
Go digital
If file folders aren't your style, going digital is another great way to get organized.
"Security is important here, though," Moriarty said. "I'd recommend paying for a provider to store those documents."
Scan any physical documents, make a back-up and shred them after a month.
What's the holdup?
Finally, consider the "why." There's no shortcut to the foundation of real financial health. This is the dirty work that you wish you could skip, but it will ultimately lead you to a healthier financial life.
We've all got complicated relationships with money, so get ready to dig into your past, find out why you feel the way you do about your dollars, and then make realistic decisions that you can stick to.  Small and incremental steps are the surest way to financial health.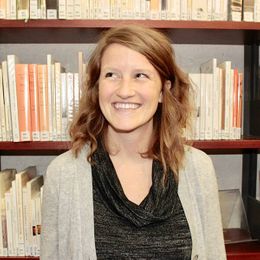 Jamie Lynne Burgess
 Lynne Burgess is a writer who is fascinated by how places shape culture. She also loves podcasts, personal essays and public libraries. Get in touch on Twitter @jamburgess or follow her on instagram @jamielynneburgess.