You Probably Don't Know Modern Job Reference Etiquette
by
Kate Westlund
September 14, 2018
|
Work
One of the final pieces to the job application puzzle is sometimes one of the most confusing: finding the right people to be your professional references. As someone who's been both a hiring manager and a job-seeker, I've seen and done it all when it comes to including references in the job application process.
Recruiter Heather Olson points out that while providing references is a lesser piece of your job application—and that very few applications actually result in references being contacted—doing it right can set a candidate apart from the pack.
Get in front of it
While it is not a given that HR, a hiring manager or a recruiter will check references let alone ask for them, it's best to supply three contacts along with initial application materials.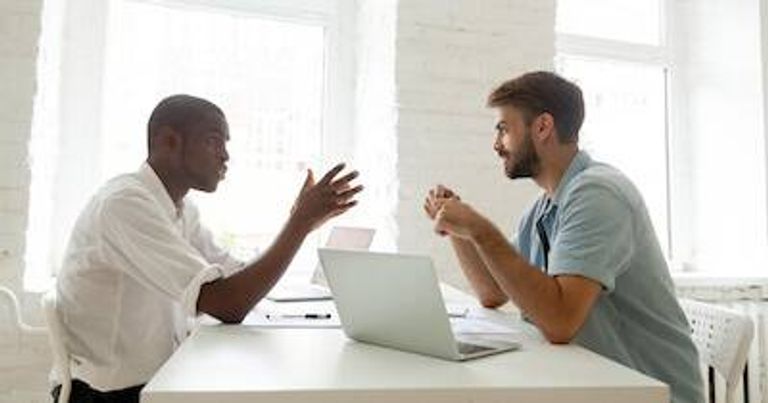 Whether they're called or not, including them demonstrates that you have a positive work history and a network that's willing to vouch for you.
"Providing references upfront can be as simple as having the name, contact information and relationship right on the resume," Olson said. " But if it's going to make your resume three pages long, don't do it—the shorter the resume, the better."
Don't be so old-fashioned
The hiring landscape has changed considerably in the past decade, particularly with the rise of social networking platforms like LinkedIn. Best practices for resumes have changed with it.
Olson said including "references available upon request" on your resume is outdated and unnecessary.
"The assumption is that, if we ask, you will be able to provide three references if you haven't already," she said.
Gone, too, are the days of showing up to an interview with formal letters of recommendation in hand. LinkedIn recommendations, though brief and lacking letterhead, serve the same purpose as an old-school letter.
If you don't have any recommendations on your LinkedIn profile yet, not to worry. Olson said there's no "expiration date" for reaching out to someone, though you may have to remind them of the specifics of your role depending on how much time has elapsed.
In the future, you should ask colleagues or clients for a recommendation while your work together is fresh in their minds: immediately following the end of a project or job.
And don't be afraid to give the reference some pointers. It's better to have a concrete idea of what you want the recommendation to convey, rather than asking someone to write one blind, Olson said.
"Provide them with exactly what you want them to say—either in detail or in brief. For each person, select three key areas you'd like them to highlight."
If you have a professional website, it doesn't hurt to include your references there as well.
Choose wisely
Obviously, you'll want to choose references with whom you have a good relationship. You can think of your LinkedIn recommenders as your roster of potential references when the time comes, since they've already vouched for you.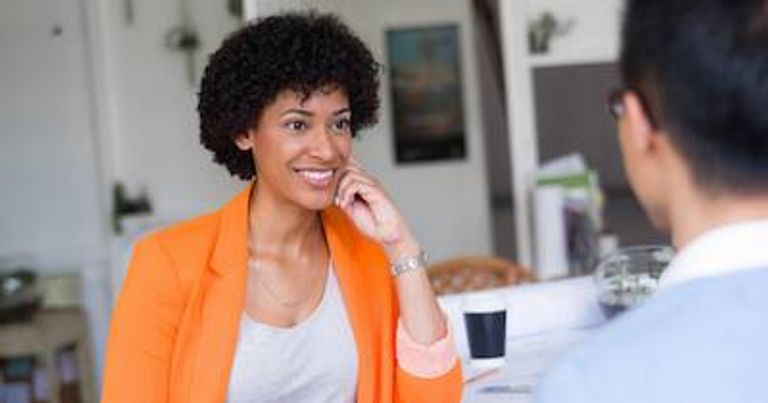 Select people who can speak to your hard skills as well as your soft skills like work ethic, clear communication and the ability to learn new things. According to the Society for Human Resource Management, soft skills, while increasingly important, are hardest to teach and hardest to find.
And while variety may be the spice of life, it's just plain common sense in selecting references.
"A former supervisor, a former colleague, a former client… Having a variety like that is optimal for maximum impact," she said.
For those who are brand new to the job market, you can include a personal reference if absolutely necessary.
"More than one personal reference is not advised," Olson said. "Everybody's had some sort of work experience, even if it's babysitting or painting fences or mowing grass."
Prepare your references
While you can't know exactly what questions will be asked of your references, you can still help to prepare them.
First of all, don't forget to tell your references you included them in the first place. Even if they've previously given you carte blanche to put them down on every future job application, a simple email letting them know that so-and-so from such-and-such company might be calling them in the next few days will clue them in and ultimately help you out.
It's also helpful to send any references the original job posting (I like to screen shot it in case the organization removes it before the job is filled) as well as your application materials. Granted, not everyone will pore over all this information, but it's helpful in the event that a reference does want to study up in advance of a call.
As when asking for a LinkedIn recommendation, you'll want to include specific reasons you've asked that person to be a recommendation. Do you have certain competencies they can speak to that will come in handy in this prospective job? Was there a past project where you exceeded expectations?
Clearly communicating with references throughout the process is essential, too, including sending a thank you letter after the fact, regardless of the outcome.

Kate Westlund
 is a Colorado native who's enthusiastically made St. Paul her home. She's often found holding her knitting, chasing a bus, and sometimes even both. Depending on the season, she likes to either hunker down in her home or explore her neighborhood on foot. You can find her online as @khwestlund on Twitter and Instagram.