I Asked My Friend About Her Miscarriage. You Should Too.
Invite mothers to share their stories so we can break the stigma of miscarriage.
by
Brittany Chaffee
Miscarriages are incredibly common.
You'd be forgiven for not knowing that, because our world has built a stigma of silence around pregnancy loss. Societal norms would have you believe that pregnant women are perfect and polite. That they should not speak of the natural workings of their bodies, and their wombs that grow human life.
But it's true. About 15 to 25 percent of recognized pregnancies end in miscarriage. As many as half of all pregnancies end in a miscarriage. Some of those are chemical pregnancies, where a miscarriage occurs before a woman even knows she is pregnant and symptoms can be mistaken for a period.
I've never had a miscarriage. Many of my friends and family members have, but I've never asked them about what they went through.
I've learned there's no excuse for that. We have to talk about miscarriages. Because when someone goes through it, they feel so alone. And, given the statistics, they are anything but.
A close friend of mine recently lost two babies and invited me to share her story.
'I can't find the heartbeat'
It began on a Thursday in July, when she found out about her first miscarriage. On Tuesday, she was bleeding, felt the concern in her gut, and took herself to the ER.
There, they tested her blood to measure HCG, a pregnancy hormone, and told her she had to come back in three days to get tested again to see if her HCG levels had come down. Three big, whole days. That's how long she waited to hear her baby had died.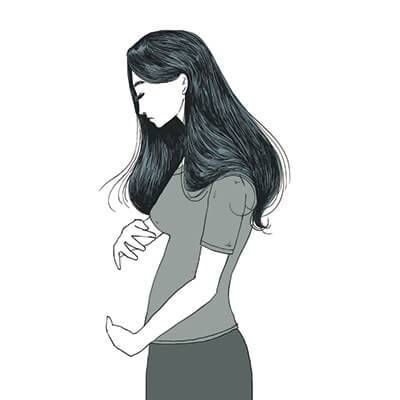 She found out about her second miscarriage during the long stretch of a Minnesota winter. She went in for her 10-week checkup. It was Christmastime. Her midwife couldn't find the heartbeat. "No worries!" Cue happy, encouraging smiles. "The baby is just three days too small."
When they eventually found the heartbeat, she went home.
For the 14- to 15-week appointment, the same thing happened. "Hmmm, let's just keep looking." Cue movements, rushed a little. "I'm so sorry. I can't find the heartbeat."
That's when everything started and ended at the same time.
The midwife called her a few days later to tell her she may have a partial molar pregnancy. Molar pregnancies are rare, occurring in 1 of every 1,000 pregnancies. And here she was, one in a thousand. In a molar pregnancy, abnormal tissue grows within the uterus. The tissue grows faster than the fetus. Because of that, these cells wrap around the fetus in grape-like clusters. Some can cause cancer.
When she got the news, she burst into tears, the kind that were so violent, they were silent. The entire pregnancy had felt beautiful. But one day, maybe at noon or the middle of the night or when she was letting the dog out or answering an email, the baby left. How could she have missed it? She had carried a dead baby with a growing tumor for weeks and never knew.
It was terrifying. She didn't know if she'd need surgery, or if she'd miscarry at home. She still felt nauseated. But how? If the baby had gone, how could she still feel the effects of it all?
Doctor conversations
"If you start bleeding, you have to get right to the ER. It's serious."
"You have to have surgery. The cancerous cells could spread."
"We'll transfer you to OB care."
"You can't use your midwife."
"Your insurance doesn't cover that."
"Call back Monday."
"We don't have your info."
"The earliest we can get you in is on Thursday."
Some doctors were good too, of course. She particularly fell in love with a woman doctor that told her, "I have four children and before that had two miscarriages.
---
"This isn't your fault. And everything is going to be okay."
This made her think of her first born. Her healthy, wonderful, smiley, soft baby at home. He was a few years old now and the light of her life. The entire pregnancy then had been so beautifully normal. From checkup to checkup, craving to craving. Not that normal is beautiful. It's just lucky.
'Get the help'
When Monday came, she couldn't bear the thought of carrying the dead baby around anymore.
Before surgery, she undressed and wore a tissue robe. Tubes on the robe blew hot air on her skin. So many different doctors came into the hospital room before the surgery, talking to her while they prepped.
"I am so sorry about your loss" and "I'm so very sorry" and "Congratulations on the baby."
Congratulations on the baby? That one stung. She wondered how on earth they could get something so wrong. They finally gave her something for the anxiety, while wheeling her back for surgery. She couldn't feel more thankful, if just for a second, for the drugs. And when she lifted up her arms to lay down, blackness covered her like a weighted blanket.
She left the hospital with a pamphlet and an emptiness she hadn't known to be capable. They told her she should talk to someone — "Get the help."
When she woke up the next morning, she wasn't well. Moving on was heavy. In three days, she was back at work. Her milk came in on Friday. She drove to Cub during lunch to buy fresh cabbages to dry up the breast milk. She cracked them so the juice came out and laid them on her breasts. The cabbages were cold. And the coolness felt good.
Billed for abortion
She had to get weekly blood tests for months after the surgery to make sure the bad cells from the molar pregnancy were gone. The weirdest part? The cells inside of her were acting like a baby. How cruel. How alien and cruel. That explains the nausea after the miscarriage.
She was advised to get a chest X-ray, to ensure nothing cancerous had spread. The minute she made the appointment, the HCG levels started dropping. She couldn't try to have another child until six months after she tested zero. So, she wouldn't be able to try again for a year.
A few weeks had passed when she got the bill in the mail. A couple thousand dollars, which seemed like so much even though she had decent insurance. The bill was labeled "abortion." Not "miscarriage." Not "loss of baby." "Abortion."
There it was, plain as day, implying she had some kind of choice in the matter.
Carrying, always carrying
Then, she received another form in the mail. This one asked about the baby's remains with an invite to a group burial service, held quarterly for those who lost a child.
She didn't want to go. But she was so glad that she did. The place was so crowded. There wasn't even anywhere to sit.
Her coworker had shared a due date. She watched her grow months after the loss. Pictures on Instagram of big, bustling families pained her. She held the pain of infertility, and had given up on "wanting it the way she wanted it, when she wanted it." Wanting was a silly, selfish thing.
She researched baby memorials. In Japan, they pay respects with little red-jacket-wearing baby statues, called Jizo, to offer closure to women that have miscarried. But, there wasn't a memorial that felt quite right to her.
She told me she would love to do something that showcased her resilience. Because in the end, that's what losing a child did for her, not to her. She considered getting a peony tattoo with two seeds and her son's footprint. Because even though she was soft, she bloomed through a thunderstorm. Every damn season.
"I'm not brave," she told me. "I just don't want there to be a stigma. It would feel weird to me if people didn't know about this. I lost two children. ... And I think about them every day."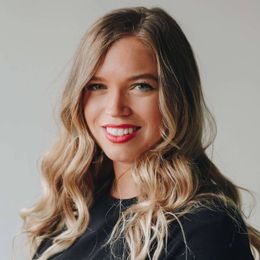 Brittany Chaffee
is a writer and author living in St. Paul, Minnesota. On the daily, you can find her working in marketing. On the nightly, she enjoys reading, concerts, going on long walks and horseback riding. Her writing has been seen in the Star Tribune, Girlboss, City Pages, Wit & Delight and Make Minnesota. Her two books, "Wild Morning" and "Borderline" are available via her website. Follow her on Twitter and Instagram @BrittanyChaffee.