How to Minimize the Damage of a Friend Breakup
by
Hilary Weaver
Kristen Chiucarello was 20 years old when she realized she didn't have to keep her friendships forever.
The friends she had made in childhood and in her teen years didn't have to be in her life long-term. They didn't even have to be in her life for her early 20s. There was such a thing, she realized, as breaking up with someone who wasn't a romantic partner, and it was something she needed to do.
"I don't remember how exactly it dawned on me that I was not locked into friendships for life, but I was hanging around with a fairly toxic person that had tons of other friends in my circle," said Chiucarello, now 31. "I saw her all the time and realized that the only way to distance myself from her was to properly 'break up' with her."
Give your friend the time of day
Chiucarello said the scariest part of the breakup was initiating it. She learned quickly that in order to make the process as painless as possible, she needed to think about it in the same way she would a romantic breakup.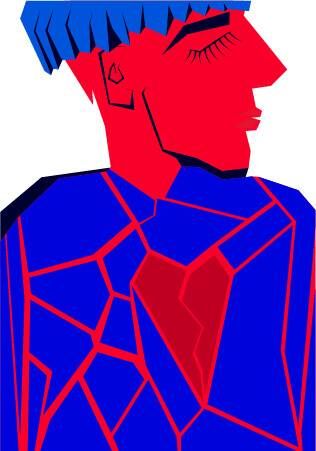 Would you text your romantic partner that it's "just not working out anymore" or that you "need a break?" Or, more appropriately, would you text your partner that if you didn't want to completely emotionally crush them? Probably not.
An in-person friend break up is at least a step in the respectful direction. In some cases, Chiucarello added, an in-person chat about why you might no longer want to associate with a friend could still be dramatic. If the feelings or toxicity aren't exactly mutual, she added, that could be an issue.
Keep it between the two of you
But friend breakups, or even asking for a friend break, doesn't have to be a big explosive showdown.
As Reina Gattuso wrote for Talkspace, the best thing you can do to keep the drama down is to keep the conflict between you and the other person.
If you have a larger friend group, there is no reason to let them in on what's happening. At that point you're asking for a sticky situation to get even stickier.
"There's no need to try to turn the rest of the group against your ex-friend," Gattuso wrote, while also advising that the person who initiated the breakup take a break from any social media accounts where they might see an ex-friend or photos of group hangs that could trigger hurt feelings.
"It's okay to give yourself a break from the group," she wrote. "Take time to check in with other friends, or hang out with other people from the group one-on-one for a while."
[ICYMI: How Social Media Can Prolong Toxic Friendships]
Be prepared for social weirdness
Of course, you'll likely want to re-connect with those other friends eventually. And it might be a little uncomfortable at first.
"When you do go back to the group, you can try to keep things between you and your ex-friend distant, but polite," Gattuso wrote. "We know it's awkward, but sometimes a little awkward is worth it to maintain other friendships that you value."
Let yourself grieve
When we talk about breakups, we don't often talk about them as a loss. But the grief you experience when you go through a romantic breakup can be similar to the grief of a death in the family. Friend breakups can sting in the same ways.
Mourning is necessary. As Glamour noted in its guide to breaking up with friends, it's important to tell yourself some of the same things you would if you and a partner split.
Some people come into your life for a "reason, a season or a lifetime." That corny phrase is something you might hear from a therapist or, more likely, your mom. But it is a good reminder of what it means to let go of someone and at the same time be thankful for the healthy and fulfilling time you did have with them.
Part of the friendship lifecycle
Chiucarello has been through four friend breakups in her life now, and none of them have been easy. But, she added, open communication and mutual respect are key. Keep those guidelines in mind and maybe it won't be such a sad ending.
There could even be some space for your relationship to grow and change.
"I've learned there can really be zero drama if it is face to face and if you leave the door open a bit for your friend to shift their behavior," she said. "I have had instances where space for the two of us really was best, that we just could not be involved as much in each other's life, but that we did not want each other completely cut out."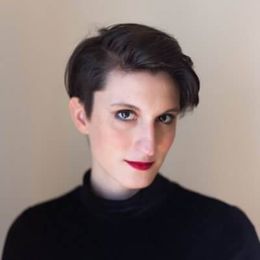 Hilary Weaver
is a freelance writer in New York City, where she covers feminism, politics, celebrity and queer issues. You can find her byline at Vanity Fair, ELLE, Bustle and more.