New to the Kitchen? 3 Skills You Must Know
by
Katie Moritz
When I was in college, my parents staged a toast intervention. They told me I needed to diversify my cooking methods—in their opinion, a girl cannot live on toast alone.
But toast was cheap and easy! Having it for breakfast, lunch and dinner was better than microwaving something, right? (In my mind, that was my only other option.)
It seems the professionals side with my parents. With the growing popularity of meal delivery services and cooking shows aimed at young folks— "My Drunk Kitchen," anyone?—making simple, healthy and exciting food is more accessible than ever.
Some of us grew up cooking and are predisposed to experimenting in the kitchen. But if you're feeding yourself for the first time and want to ease yourself into the culinary world, where's the best place to start?
Christopher Kimball, co-founder of Christopher Kimball's Milk Street and host of upcoming American Public Television program "Christopher Kimball's Milk Street Television," hooked Rewire up with his top-three must-knows for starting out in the kitchen:
1. BOIL IT!
Simmering water has fallen out of favor in modern times, but it is a brilliant and foolproof way to cook almost anything since the temperature remains below 212 degrees. (Editor's note: That's because once the water climbs above 212 degrees, it turns to steam.)
Kimball shared four fast and delicious recipes with Rewire:
Quickly cook tough greens by boiling them topped with a mix of soy sauce, water, toasted sesame oil and a bit of chili oil.
Place a whole chicken in gently simmering water for 25 minutes with some ginger and scallions, cover, remove from heat and let sit about 40 minutes or until the breast comes up to 160 degrees.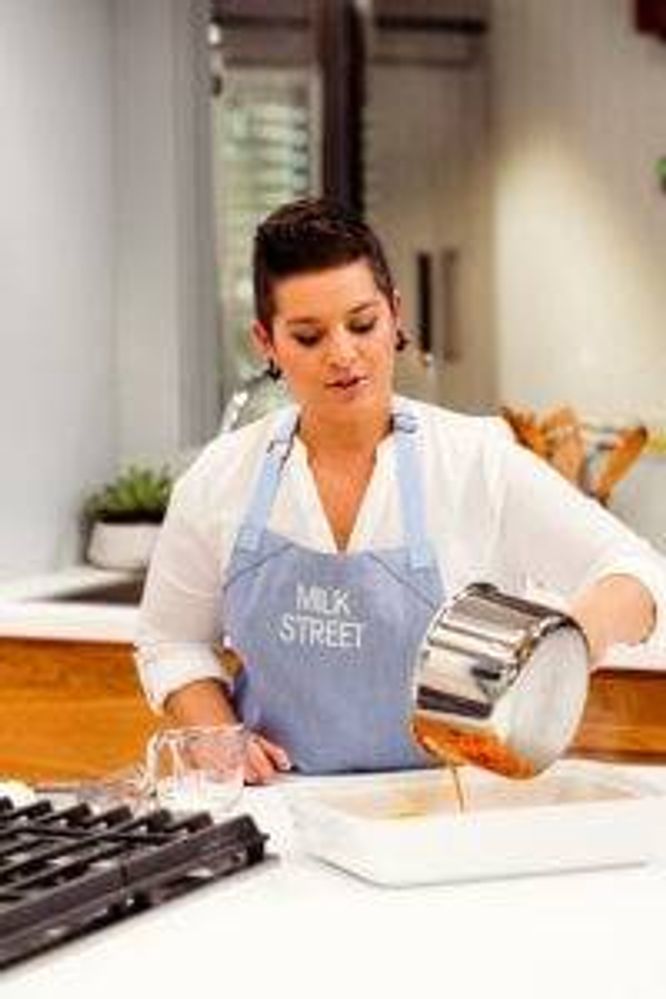 Place a 3-pound chuck roast (or two) in simmering water (uncovered) for three hours or so until perfectly tender (yes, that will happen). Remove the meat and then cook your vegetables: potatoes, fennel, cabbage, carrots, etc. Serve with the wonderful broth and a bit or grated fresh horseradish or a salsa verde.
If you love cooking in water and want to branch out, try poaching boneless skinless chicken breasts in water with a bit of soy sauce, simmering at around 160 degrees. Bring water up to 175 degrees, turn off heat and let breasts sit (place on a steamer basket inserted into the pot) until cooked. That's a homemade sous vide!
2. CHAR IT!
Regular skillets just don't get hot enough or stay hot enough to get a good sear. If you have a 12-inch cast iron skillet, you can preheat it over medium-low heat until searing hot, and then char almost anything, including:
Brussels sprouts—Start with the cut side down to start and then flip them over. See the outside turn a delicious brown and you are done!
Steaks and chops—Bring the steaks up to 90 degrees internal in a low oven first, then char the outside to your taste.
Newer cast iron pans are lighter and have an almost non-stick surface.
3. DUTCH OVEN IT!
A Dutch oven is the all-purpose piece of cookware, according to Kimball. A 6-quart model is the ideal size.
Throw a chicken in it, some chopped shallots, 1/4 cup of wine and a few garlic cloves and stick it in a 375 oven until done. No fuss, no muss.
Cook a braise or a stew in it or even cook no-knead bread in it per Jim Lahey's recipe from Sullivan Street Bakery.
And, of course, you can make a quick soup in it too. Kale and white bean soup, anyone?
"Christopher Kimball's Milk Street Television" premieres on public TV stations in September. Check your local station's schedule for broadcast dates and times. You can also preorder "Milk Street: The New Home Cooking," Kimball's new cookbook.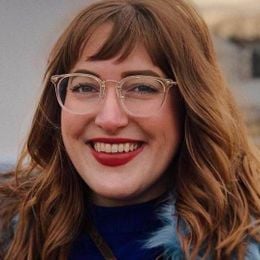 Katie Moritz
was Rewire's senior editor from 2016-2020. She is a Pisces who enjoys thrift stores and pho. Follow her on Twitter @katecmoritz.