Meet Your New Leading Ladies: Detective Series 'Scott & Bailey'
by
Elle Lyons
In many ways, Scott & Bailey is a classic PBS mystery series. The latest in a long legacy of British programing that PBS has brought to the States (think Inspector Lewis, Foyle's War, Miss Marple, Poirot, Wallander). Scott & Bailey is a detective series from ITV that comes to tpt for the first time this month. The program first premiered in the UK in 2011 and is currently in production on a fourth season in Britain, so we've got a lot of catching up to do...
The show is smart, complex and full of delightful British eccentricities and vernacular ("shove-off," "piss-off," "bugger-off"). Like any good police procedural, the characters, Rachel Bailey (played by Suranne Jones) and Janet Scott (Lesley Sharp), are truly flawed and human–with poor taste in romantic partners, less-than-ideal home lives, troubled pasts...the works.
The first episode (airing Friday at 9:35 PM on tpt 2) revolves around a man whose wife commits suicide inside a locked house; yet, there is compelling evidence that she was, in fact, murdered. So, Scott and Bailey bluster in with their messy lives and brilliant police work to clean up the baffling case. It's well-written (by Sally Wainwright who also writes Last Tango in Halifax), but the story lines aren't remarkable (like Sherlock)--frankly, they might as well have been plucked from any episode of CSI. So why tune in? Four simple words: STRONG. LEAD. FEMALE. CHARACTERS.*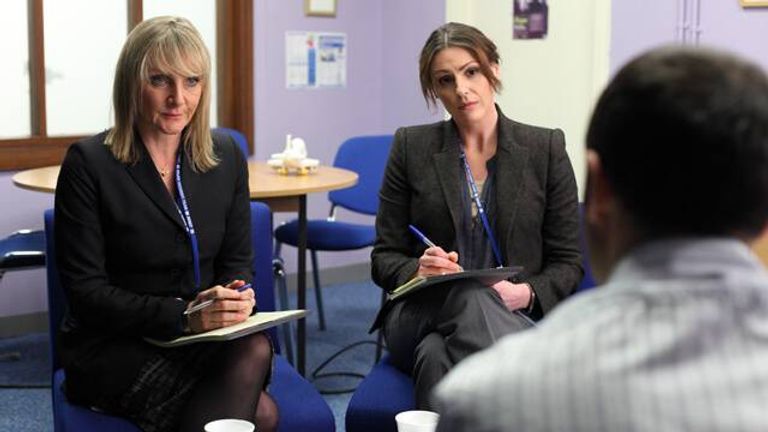 I'm not being sassy when I say you probably failed to notice that March is Women's History Month--frankly, the celebration is pretty darn subtle. A bit more emphasis on women's music on the radio, a few more programs on TV. Is it cliché to say we could stand to make exposure to women and women's work in mainstream media more "ordinary?" Scott & Bailey may be a small step in that direction, and here's why.
Prominently featuring women on TV is simply not commonplace and definitely not mainstream (especially in a crime drama). Despite this, Scott & Bailey offers two strikingly real (and did I mention flawed?) lead female characters and their awesomely written/cast DCI – one of the most interesting characters I've seen on TV in a while. These women positively drive the show. Their male counterparts are secondary personalities at best. And, when you stop to think about it, there just isn't a lot of programming like this on TV. Even a strong female lead character usually has a male foil.
But what I love the most, is that Scott & Bailey refuses to acknowledge that these characters and this premise is, in any way, special. This is what I truly took away from the show. It's as if it says, "Carry on, folks-- nothing to see here but a great detective drama. Women are cops, women are smart, women are flawed – now let's get back to the real drama and catch some bad guys." It would be nice to see women's commemoration take this form someday – imagine a future in which it seems ridiculous to relegate celebrating women to a special month, because it's become so ordinary, commonplace, accepted and expected.
What: Scott & Bailey
When: Friday, March 21 @ 9:35 PM on tpt 2
*Speaking of STRONG. FEMALE. LEAD. CHARACTERS. Stay tuned to tpt for the second installment of The Bletchley Circle next month.
And, of course, there's always these two: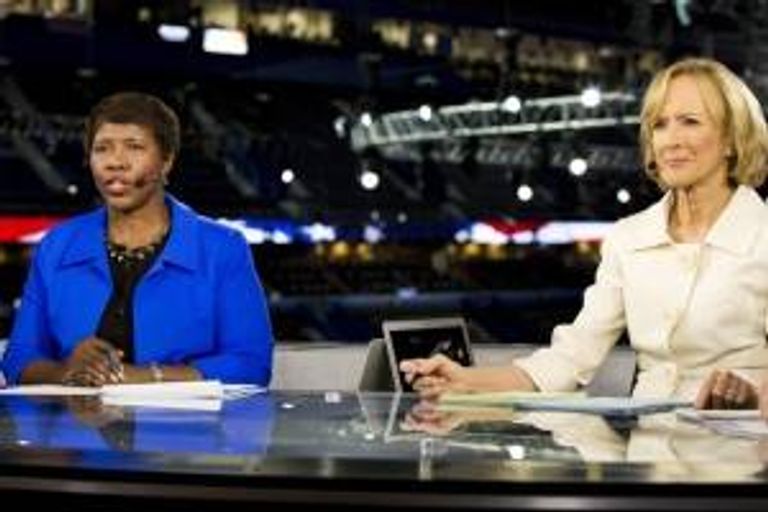 We're on a roll!