'Meet the Patels' Makes a Case for Letting Your Parents Set You Up
by
Katie Moritz
A chance encounter, awkward texting, Facebook creeping, going on a first date, negotiating who should call who when, maybe having a second date, then a third. And so on. Eventually, you might realize this person is "The One." If not, better luck next time. Go back to the beginning and start all over again.
With Western dating rituals being what they are, it's almost a miracle anyone ends up with anyone. According to one expert, the overwhelming number of life partners to choose from contributes to the fact that more than 50 percent of the world continues to follow the tradition of arranged marriage: putting the onus on the parents of a marriage-age child to find a suitable match for them.
Enter "Meet the Patels." A look at modern love through the lens of a first-generation Indian-American with traditional parents, the documentary premiered on "Independent Lens" in 2016 and is as educational as it is heart-warming and relatable. After a failed relationship with a white American woman, our hero, Ravi Patel, agrees to go on a series of dates with Indian women chosen by his endearing parents. Part rom-com, part family ethnography, part brother-sister buddy film (Patel's also-single older sister, Geeta, shot, directed and produced it), the movie begs the question: Were our parents right about everything after all?
If you binged Aziz Ansari's popular Netflix series "Master of None," you'll probably recognize Patel: he played Ansari's friend, also named Ravi. In "Master of None," the two actors attempt to navigate film and TV auditions in an industry that tries to pigeonhole them into stereotypical roles.
And just like "Master of None" offered a fictional portrait of a young Indian-American man navigating the dating world, "Meet the Patels" opens up some very real and very personal conversations on culture, shifting traditions and love—both romantic and familial—for all to see. For any single person who's ever felt pressure from their parents to get on with it already, this one's for you. (In the words of Mr. Patel the senior, "Staying single is the biggest loser you can be." Yikes.)
Not only will you learn about the tradition of arranged marriage—and the pressure put on Indian children to get married—through the stories of Ravi and Geeta, the two also interviewed other first-generation Indian-Americans of marrying age on the topics. Ravi and Geeta's friends talk about the ways they attempt to navigate both Indian and American courtship expectations—it's no walk in the park. You'll hear about "biodatas," the resumes and photos parents trade on their children, and the Patel Matrimonial Convention, "just like a business expo," Ravi's dad explains, but for Patels to meet and match up with other eligible Patels.
Why arranged marriages work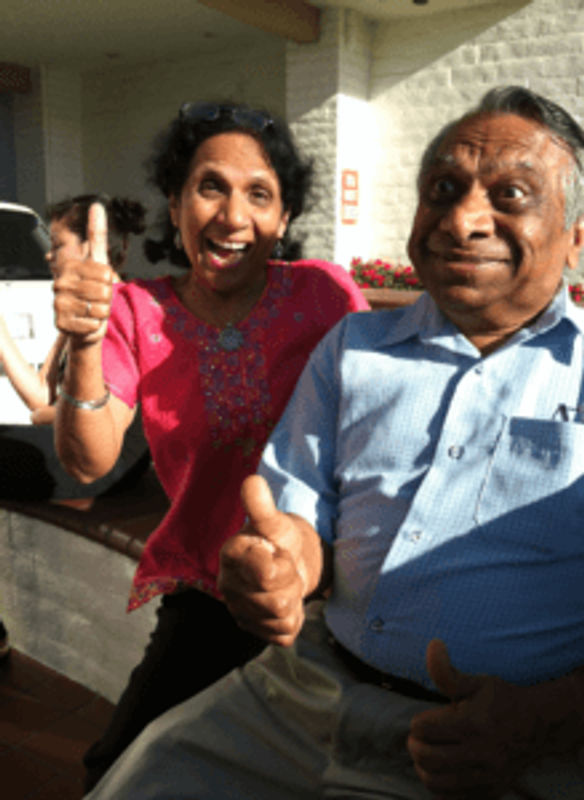 Despite the globalization and ensuing westernization of the world, 74 percent of young Indians ages 18 to 35 said in a 2013 survey by Ipsos they would prefer an arranged marriage over a free-choice one. And it's an oft-cited statistic that 50 percent of U.S. marriages end in divorce. By comparison, only 1 percent of Indian arranged marriages end in a split. A 2012 study of American-Indian married couples by Pamela Regan at California State University showed no difference in reported love, satisfaction and commitment between the couples who had arranged marriages and those who had free-choice marriages.
In its most traditional form, a marriage arrangement can be cemented in only a few days. After a match has been agreed upon by the parents, the potential bride and groom meet and sometimes decide on the spot with little discussion if the pairing is acceptable. So why do these marriages work so much more consistently than free-choice ones? Utpal Dholakia, a professor of marketing at Rice University who relocated to the U.S. from India and has written about arranged marriage for Psychology Today, said it comes down to limiting options and tempering expectations.
"Often times, if you make a difficult decision (like getting married), it is best to make it it without thinking too hard or having too many options," Dholakia said to Rewire.
Trusting parents to come up with a short list of options prevents the child from being too overwhelmed with possibilities to make a decision, as can be the case in free-choice partnerships, he said. Also, with a lack of partners under their belts, people who opt for arranged marriages don't have others to compare their potential mates to, Dholakia said. That keeps marriage expectations tempered.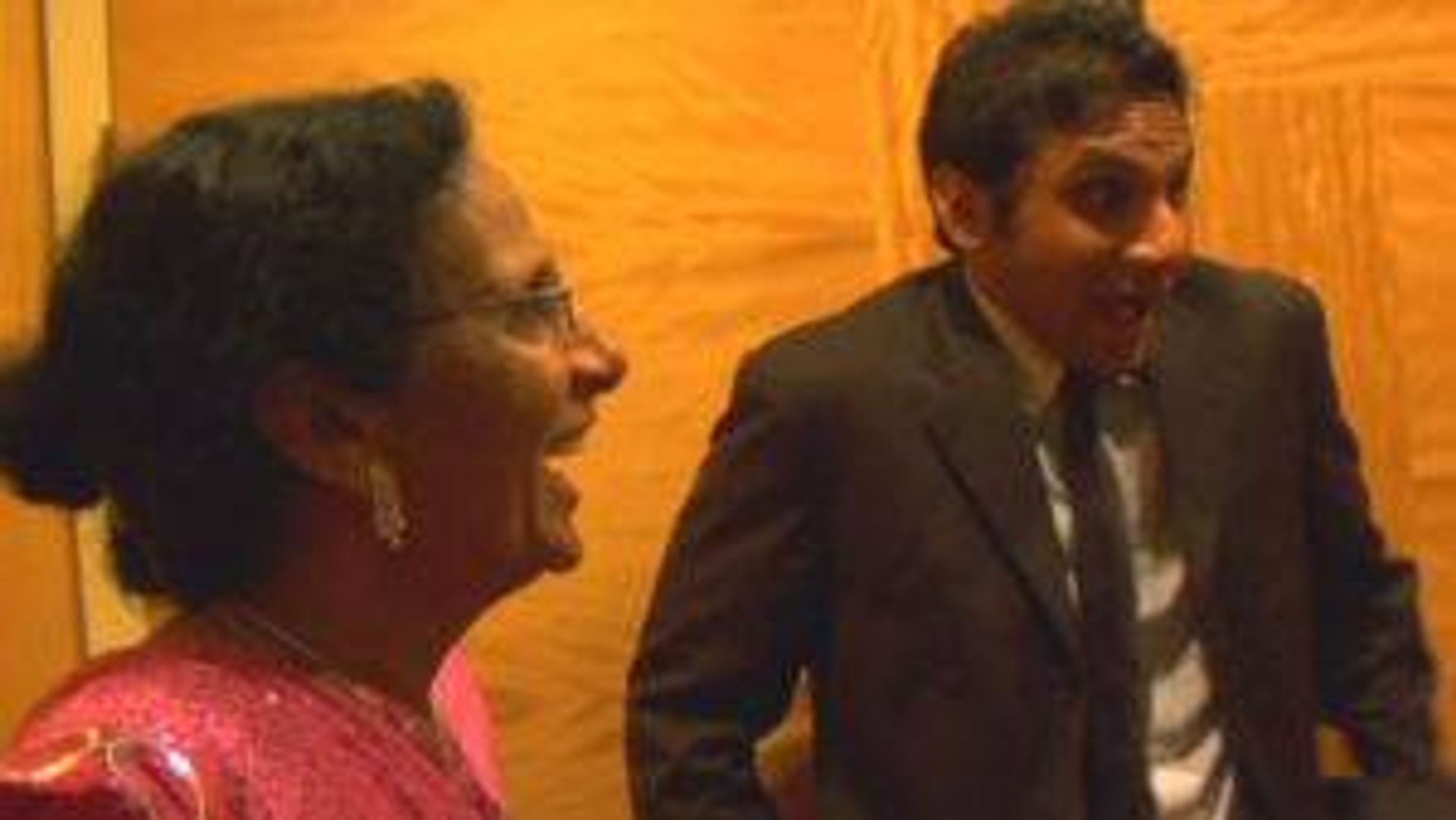 "People go into that decision with lower expectations and they don't really have a lot of data points to evaluate other partners before," he said. "If you are always comparing the current partner with previous ones, it makes the process a lot more complicated and raises expectations about what an ideal partner is supposed to be. You're always trying to figure out if the partner you married is really the best of the potential partners you have."
Dholakia said Indian arranged marriage is largely misunderstood by the western world. In reality, both the potential bride and groom are given a choice and veto power, even if they have fewer options to choose from, he said. (Though, he noted, women in rural India are often not given a say in the process, which can result in abusive matches. While India's urban population now follows courting traditions close to those seen in "Meet the Patels," rural life is very different, Dholakia said.)
"You feel like you have some freedom of choice," he said. "In a decision making process, that's a good thing. You're invested in the outcome of the decision. You're starting out married life in a positive mindset."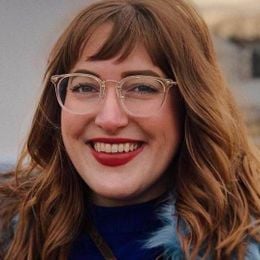 Katie Moritz
was Rewire's senior editor from 2016-2020. She is a Pisces who enjoys thrift stores and pho. Follow her on Twitter @katecmoritz.