What Meditation and Conversation Have in Common
by
Katie Moritz
Meditation is by definition a solitary activity. It's the opposite of having a conversation. Right?
Not so, says Sakyong Mipham Rinpoche, the spiritual leader of Shambhala Bhuddism and author of new book "The Lost Art of Good Conversation."
"I've been teaching meditation for many years and... in many ways it's a lot like having a conversation with yourself, your own mind (and) identity," Sakyong Mipham said to Rewire.
The skills you learn through meditation easily translate to having conversations with others, he said. In both situations, mindfulness is key.
"If you're meditating, you're trying to pay attention to your breathing (and) not pay attention to the past or the future," Sakyong Mipham said.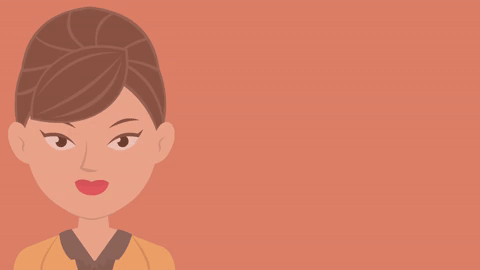 Similarly, to have better, more meaningful conversations, train your brain to focus only on the other person and what is being said, even if the topic is lighthearted. As with meditation, this type of mindfulness takes practice, he said.
"You need to have the strength of mind to be there," he said.
Being present and engaged is about more than what you say.
"It's not words, it's actually embodiment," Sakyong Mipham said. "You can tell if someone is there for you or not when you're having the conversation. ... If you don't value the person (and) you're just trying to rush through to the next thing, as either person you can feel that."
Thinking before we speak
Before you talk with another person, get into the right frame of mind by taking a pause.
"Right before you talk to somebody, think about what you respect about that person—see how that impacts your conversation," Sakyong Mipham said.
His book centers around "encouraging people to reconnect with their humanities" in order to connect with others better. And, yes, this involves setting healthy boundaries for yourself around technology and social media.
"Sometimes, we're so involved with ourselves—sometimes for good reason—(that) when you have a conversation it's not necessarily an exchange but our own agenda," he said.
Before and while you talk, notice not just what the other person is saying, but also what they're wearing, and what makes them similar or different from you.
---
"I think a lot of it is encouraging people to be curious about other people," he said. "I think feeling... is the quality of being aware of our sense faculties. Once we do that we become curious."
Being engaged is also about connecting with your "own worthiness as a person." Your feelings of self worth have a lot "to do with how (you) relate to other people—family, friends and coworkers," Sakyong Mipham said.
He believes our attachment to "technology and the need for validation comes down to self worth," too.
"People are very hard on themselves—there's a lot of guilt or self-loathing or inadequacy feelings."
"Whether its through meditation or family connection" everyone should take time to "feel the goodness of who they are as a human being," he said.
"When you have that, it's not so much about just putting the phone down."
Why we should talk

Sakyong Mipham and other conversation experts believe we've gotten away from talking to one another as a tool to connect, be it because of the technology at our fingertips and on our minds or because of political tensions.
"On the one hand, we're more connected than ever, and at the same time... we're not as close with the people around us because were having less conversations," Sakyong Mipham said.
But experts also believe that conversation might be able to help us bridge the divides we're tiptoeing around. Though you might not think too much about it, "conversation is one of the most powerful effects on our lives," Sakyong Mipham said. He encourages people "not to give up on their humanity" at this "very important time on our planet."
"When we connect with somebody, that has a tremendous effect on both people," he said. "Our humanity and these conversations can have an effect on the planet... It's going to effect the future."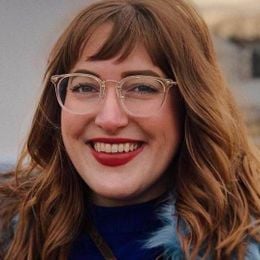 Katie Moritz
 was Rewire's senior editor from 2016-2020. She is a Pisces who enjoys thrift stores and pho. Follow her on Twitter @katecmoritz.