Who Makes Your Medical Decisions When You Can't?
by
Rachel Crowell
You have your whole life ahead of you—but that doesn't mean you shouldn't be planning for the worst.
Joanne Caye, an author of "When Their World Falls Apart: Helping Families and Children Manage the Effects of Disasters," said many young adults haven't prepared for the off chance they're unable to make medical decisions for themselves, like if they're incapacitated by a car accident or another emergency.
"Basically, a lot of young folks–and this is true for everyone–kind of think they're going to live forever," Caye said to Rewire. 

This feeling, which Caye partly attributes to America's culture of optimism, might be helpful in some circumstances, but it can be detrimental when it comes to planning for our own medical care.  
Put it in writing
Making medical decisions in writing is the best way to ensure that our wishes are respected when we're not able to speak for ourselves. But many of us are reluctant to do that—out of fear (or superstition) that if we put our wishes in writing, something terrible will happen to us. 
Caye, a retired clinical professor of social work who continues to teach classes at the University of North Carolina, Chapel Hill, compares this fear to another widespread one–that providing teens with sex education will lead to more teens having sex.  
The reality is that arming yourself with information is more like obtaining a car insurance policy. First, you need it. Second, just because you have it, doesn't mean you'll end up needing to use it, Caye noted.
If you're unable to make medical decisions for yourself, you'll need a health care power of attorney—someone you've designated to make decisions for you. As intimidating as that sounds, it's something you need to organize ahead of time.
How to designate power of attorney
Appointing someone as your health care power of attorney (POA), or a person who will make medical decisions on your behalf if you are unable, involves signing a legal document. You can find these forms online through your state government (here's one example from Illinois). Most forms are fairly similar, Caye noted.  
You can choose more than one person for this role, but you have to make sure everyone you designated is aware of it, Caye said. 
Caye said she has her partner listed as her primary health care POA and her two sons as secondary decision-makers.  
Once you've decided on your person (or people), you'll want to sign the document in front of a notary or an attorney.
Once you have the form on file, "it's real," Caye said. Plan to make plenty of copies. 
"Spread it far and wide," she advised.  
Share a copy with your designated decision-makers, trusted friends and family members; keep a copy in a safe but easily accessible place at home; and carry a copy in your wallet or purse.
If you're in a same-sex marriage, Caye suggested making a copy of your marriage license, laminating it and carrying it in your wallet or purse as well.
There are two other types of documents that you can use to put these decisions in writing: an advance directive and a living will. If you choose to use them, these documents will also need to be signed by a notary or completed with the help of an attorney. For more information, Caye recommended checking out the resources available through AARP's website. While that website is geared toward older adults, much of the information can be used by people of all ages.
What you do–and don't–want in a health care POA
You'll want to give your power of attorney some thought.
If you're in a significant relationship with someone, appointing them as your health care POA can be a legal way to ensure they will be a part of decision-making if you become seriously ill or injured.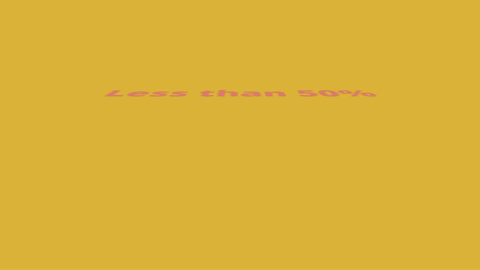 Having a health care POA "becomes critical if there is not an obvious traditional legal relationship," Caye said.
Even with marriage equality, she recommends that folks in same-sex marriages designate their partners as health care POAs.
Regardless of your sexual orientation, if you're cohabiting with a partner and you want that person to be able to make health care decisions on your behalf, Caye recommended designating that person as your health care POA.
But choosing someone you've only been dating for a few months is not a good idea. You can change your health care POA if need be, but this paperwork won't be fun to fill out repeatedly, so choose someone you're sure will be in your life for a very long time.
Aside from a romantic partner, you might also want to think about choosing a parent, sibling or close friend. 
"It's gotta be somebody you trust," Caye said. You need to trust their ability to stand up for your wishes, even when other people (including doctors) might pressure them to consent to procedures you wouldn't want.
This person also needs to be organized enough to keep track of the paperwork. If there's an emergency, they might need to bring it quickly to the hospital, so you'll want to choose someone who lives reasonably close by. 
Your decision-maker also needs to be able to "reasonably deal with difficult decisions," Caye said.  
Of course, most people will be emotional if something horrible happens, but you don't want to choose someone who is squeamish around blood (or sick people) or who avoids conflicts at all costs. 
Starting the conversation
If you're considering someone as a potential health care POA, you'll need to have a long conversation with them about it, Caye said. You'll want to talk through a variety of scenarios and explain your wishes for each one—whether you'd want CPR if your heart stopped or if you'd want to be kept alive if you experienced an incapacitating brain injury.
Make certain the person you're planning to designate understands your wishes and is comfortable with playing this role if necessary.
If you're the one being asked to be a health care POA, Caye suggested asking blunt questions aimed at fleshing out the person's wishes and thinking through whether they're someone you're willing to make important decisions for.