Mayor Amanda Folendorf Breaks Down Barriers in Politics
by
Katie Moritz
Amanda Folendorf was born and grew up in the small California town of Angels Camp, about two hours southeast of Sacramento. The community, which sprung up during the Gold Rush, boasts nearly 4,000 residents. For Folendorf's family, caring for those residents has been a legacy.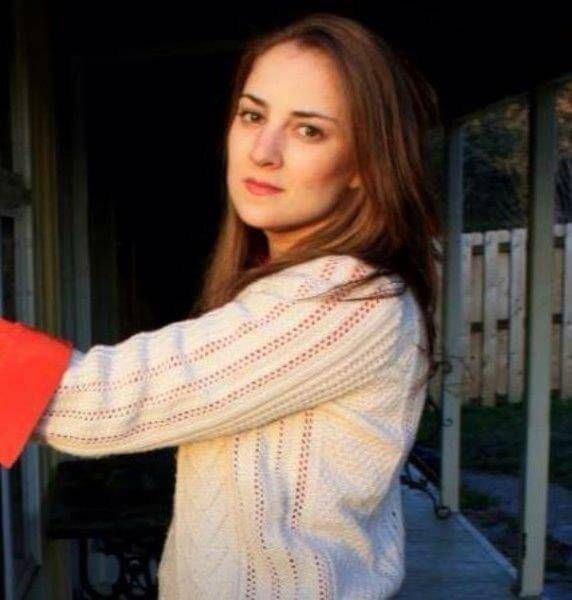 "I have a family history of involvement in Angels Camp with civil services," she said. "I grew up watching many of my family members appointed, elected and volunteering in my community. You could say I was born into this."
Folendorf, 31, just became the city's youngest-ever mayor, and the country's very first deaf female mayor. She was appointed by the Angels Camp city council earlier this year, after having served on the council herself since she was 27.
One of her political goals is to empower other young people to run for office, too.
"During college, I interned with multiple elected offices in Sacramento, Congressman Dan Lungren, Senator Tom Harman and (the) Senate Republican Caucus," she said. "In 2014, I decided to run for election.
---
"I always wanted to do this, there was no doubt. I guess you could say the stars aligned and there were more reasons to follow through than not. I threw my name into the hat and was elected."
She didn't realize that fulfilling her dream of leading her lifelong community would be an historic moment for the United States.
"It's an honor to be the 'first' at something," she said. "My goal was to give back and pave the way to show my community that our generation needs to be proactive in planning for its future. (I) had no idea that by doing this (I) would be breaking the glass ceiling across the nation."
Being a trailblazer is "still a role I am learning to navigate," Folendorf said. "My vision is that this platform can be used as a catalyst to start a national conversation of removing stigmas and start a positive platform of supporting anyone that wants to run for office, especially young females and individuals with various abilities."
We asked Folendorf to share her vision for making politics more accessible to everyone, regardless of age, gender or ability.
Rewire: What do you hope to accomplish in the community during your time as mayor?
Amanda Folendorf: I ran a platform in 2014, and still stand by it today: To represent my generation and make sure there was a seat at the table to voice their ideas as well as encourage them to participate in the decision making in their community. (I) hope this next year to see growth in our historic district while promoting heritage and culture; history and culture are important elements of who we are as a city. Economic growth and vitality will help with business attraction and infrastructure planning.
Rewire: What's something you're proud of from your time on the city council?
AF: There are multiple things I am proud of; I will name my top two: Getting more involvement in the community from the younger generations. The last three years I have noticed an increase in participation in community outreach, attendance of council meetings in this group and general conversation of what is going on from younger individuals. (Second is my) ability to build a strong team at city hall that will be there long after all of the elected have left.
Rewire: You're young, female and deaf: Not the stereotypical U.S. politician. What challenges have you experienced because of that?
AF: I don't think just being deaf has brought me challenges. I find myself having more challenges with being a female and my age. Being deaf is part of who I am, but it is not the main challenge I have. Thankfully I have a team of interpreters and staff that supports me and helps me keep up with meetings and provide the tools I need to be successful.
The biggest challenge is because I am a young female. I am nearly 20 years younger than my peers and, until this year, I was one of two females, sometimes the only female on committee boards dominated by males. Tackling that has been challenging. I am fortunate to have historical knowledge, due to being raised in Angels Camp, that the majority of my older peers don't have, that I believe has been part of my success in important conversations
As a female, because I have chosen civic service before having a family, I have faced many negative remarks, sadly by females themselves in my community. That has been eye-opening in how culture has changed with my generation coming up and being pivotal to changes. No woman should be questioned (about her decision) to choose career over family. You see (this judgment) a lot on the national stage—it's also taken place at the local level, too. We need to change that stigma that a woman does not need to have a family to define themselves and that our generation needs to be proactive in making positive changes.
---
My age also has been a challenge. I am young and I am challenging my peers with innovative ideas that are breaking the traditional views of how to approach city issues. ... I am here for the long haul. ... The decisions I am looking at are to build the foundation till the next generation can take over.
Rewire: There have been very few deaf politicians in U.S. history. Political columnist Sean Maiwald pointed out that there should be two to four people who are deaf in Congress, based on the deaf population of the U.S. What are your thoughts on this lack of representation?
AF: The problem is with the American society and how they stigmatize individuals that are different from them. The majority of Americans fear what they do not know: They focus so much on the difference that they fail to see how those individuals actually add value to their community or work force.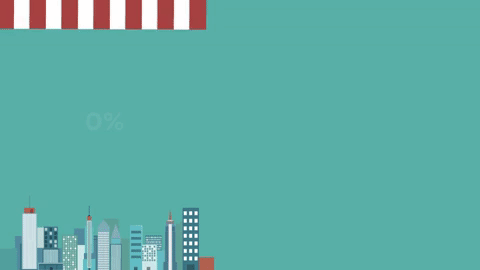 It's already hard enough dealing with oppression on a daily level. ... (Differently abled people) are bullied out of even thinking about (running for office). ... A personal example: During my campaign in 2014 I was advised by multiple individuals, family included, not to mention I was deaf. Basically, "fake it" – don't draw any more attention, focus on the issues at hand. If I had listened to those people, I would have failed from the start.
Instead, (because of a) lifetime of always being told "no, you can't," I was going to. I was going to prove everyone wrong. My deafness would not distract from the conversations at hand. Did I get degrading remarks? Yes, of course. But I learned that my actions at the seat meant more than any discrimination faced in the public. Over time, I proved over and over that when you stop focusing on "abilities," individuals can participate.
Rewire: What do you think should be changed so that more people of different abilities are represented in politics across our country?
AF: Respect, education to change stigma and streamlining of resources and infrastructure to... make any accommodation easier to access. We are in the 21st century and we cannot even provide the groundwork—especially in rural America—the tools for those to participate without additional hardships or oppression. There also has been a loss of general respect for those who choose to serve.
Rewire: What's your ultimate career goal?
AF: I think it's important to continue participating and giving back to my community... that helped raised me. If I am fortunate enough to continue to get elected and that is the path I can continue on, I would be honored to continue to serve at a local capacity. It would be a lie if I said I had not thought about higher office, (but) right now my place is my community. I am young enough that maybe I can take serious consideration in the future.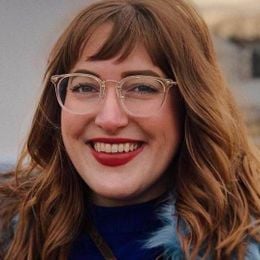 Katie Moritz
 was Rewire's senior editor from 2016-2020. She is a Pisces who enjoys thrift stores and pho. Follow her on Twitter @katecmoritz.