Why Mary Robinette Kowal Traded in Puppets for Science Fiction
by
Kelly Prosen
A "catastrophic puppeteer injury" wouldn't mean the beginning of an award-winning career for most people—but Mary Robinette Kowal is a different sort of someone.
Science fiction author Kowal has led a fascinating life in the arts. And it all started with puppets.
---
I was one of those kids who wanted to do everything. And I was very lucky that my mom was an arts administrator so the idea of me going into the arts was never a problem."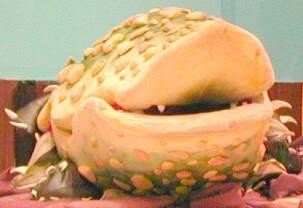 She began college at East Carolina University as an arts major and speech minor, but became involved as a puppeteer for a production of "Little Shop of Horrors"—you know, the one with the flesh-eating plant (she was the plant). That show changed her perception of what a life in the arts could be like.
"Wait, people will pay me money for this?" she remembered thinking.
She joined the Center for Puppetry Arts in Atlanta and was cast in a touring marionette production of "Sleeping Beauty." She loved it so much that she never returned to college to finish her degrees.
Thus began 25 years as a professional puppeteer. Kowal toured the country with a number of shows, including another production of "Little Shop of Horrors" (she's been a puppeteer for seven "Little Shop" productions). While helping again to bring killer plant Audrey II to life, Kowal popped a ligament in her right wrist.
For most, a bum wrist is an annoyance. But for a puppeteer, it's a catastrophic career interruption.
A new artistic direction
Mary turned calamity into opportunity, largely by accident. She spent a year with her wrist immobilized and another year of intensive physical therapy to rehabilitate the injury. In recovery and sans puppets, she began writing a serial story for her niece and nephew, recent emigres to China, at first typing mostly with her left, uninjured hand.
A hobby meant to amuse herself and her niece and nephew eventually turned into another career.
---
That reminded me that among the giant list of things I loved doing that I loved writing, which I had basically stopped doing while I was doing puppetry."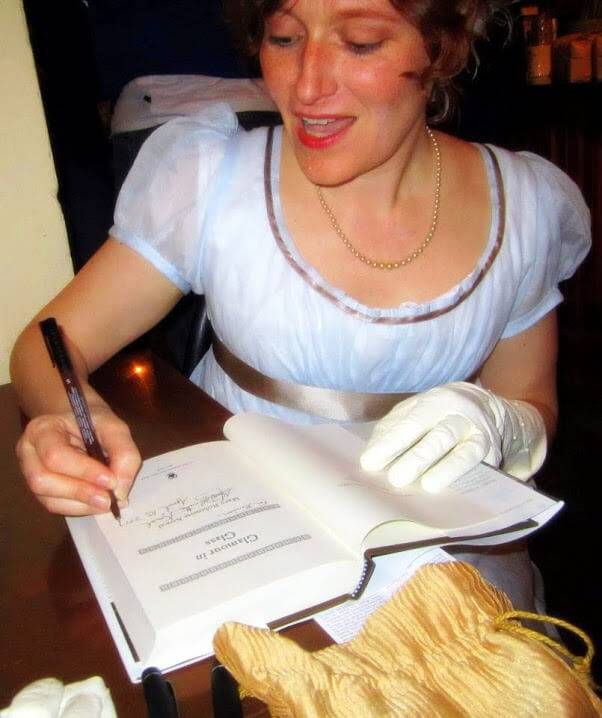 Kowal wrote a few novels before producing "Shades of Milk and Honey," her first published work. She said she went the traditional route of shopping the book around to agents who then tried to sell it to publishers.
She certainly started strong. "Shades of Milk and Honey" was nominated for a science fiction Nebula Award for best novel in 2010. (Since then, her short story "For Want of a Nail" won a science fiction Hugo Award in 2011 and her novelette "The Lady Astronaut of Mars" won in 2014.)
Part of her Glamourist Histories series, "Shades of Milk and Honey" combines the romance and intimacy of a Jane Austen novel with the magic of fantasy writing.
Kowal credits the juxtaposition of her reading an epic fantasy novel followed by Austen's "Persuasion" for bringing the disparate mental threads together and inspiring the book.
"How can Jane Austen make me cry when really nothing is at stake?" she said. "It's just 'Are these two people going to be happy?' and that's it. I wanted Jane Austen and I wanted magic and I wanted them in the same book, so I decided to write it."
Navigating the literary scene
Along with fantasy, puppets and Jane Austen, Kowal is passionate about correcting common misconceptions about science fiction and fantasy writers.
"One of the interesting things about (the genre) is that the narrative that it has been dominated by men is not actually true," she said. "When you look at the percentages of men and women who tend to get the most awards, those actually tend to be women.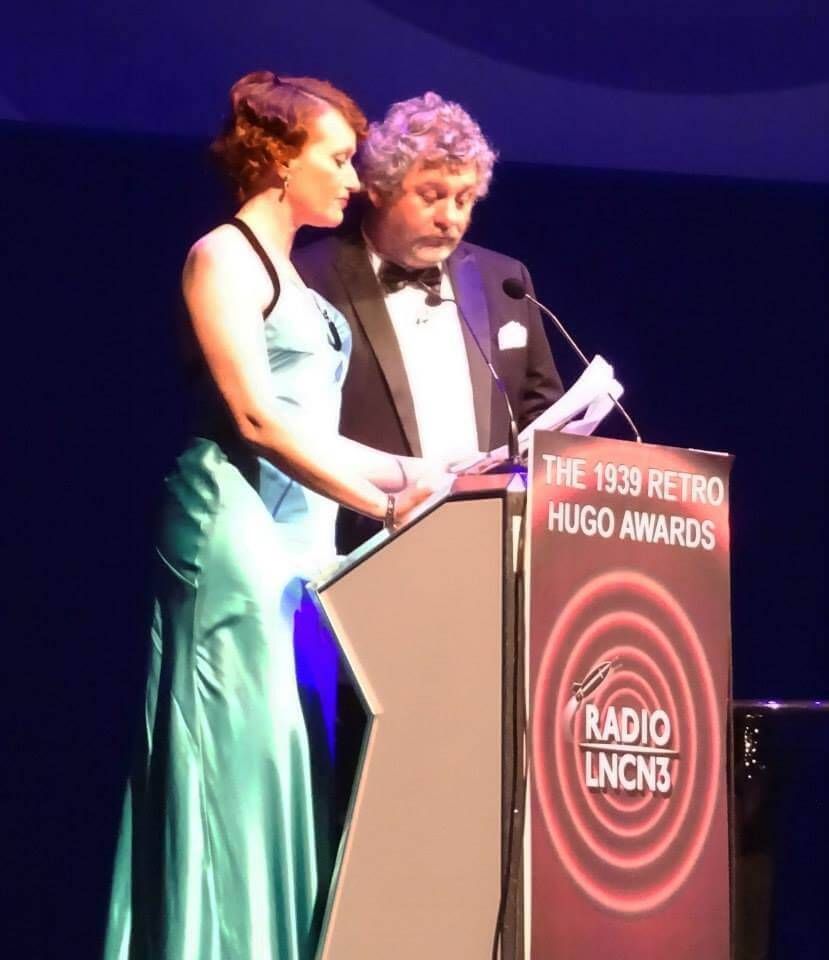 "What is true is that it was a very small number of women who managed to push through the barrier previously. In the United States, the number of authors publishing science fiction and fantasy is 52 percent men and 48 percent women. But when you look at the percentage of reviews, the percentage of reviews is that men get something like 89 percent. The gender imbalance there is astonishingly large."
She was quick to point out that the problem is systemic, complex and is more than one or two reviewers acting as gatekeepers to the genre. She noted that social media allows science fiction and fantasy writers to reach their readers directly.
"With the advent of social media, women and people who were writing in the margins were able to break out of that cycle and publicize themselves and gain their own following," she said.
---
It wasn't that women suddenly started writing science fiction and fantasy. It's that we suddenly were able to get people to notice us."
Advice for young writers
Writer's block is frustrating, but Kowal has a pep talk for newbies having trouble getting their words onto the page.
"Pay attention to why you have writer's block, because it basically lands in a couple of categories," she said. "One is that you've identified a problem with the story as a reader but you don't yet have the chops as a writer to know how to fix it. And those you need to interrogate and push through and figure out how to fix it. Another one is that you have writer's block just because it is an emotionally demanding scene. And again, those are things you just need to push through.
---
Writer's block should never be mistaken for you don't know how to write. It's just that your brain has identified a problem and you need to figure out what it is."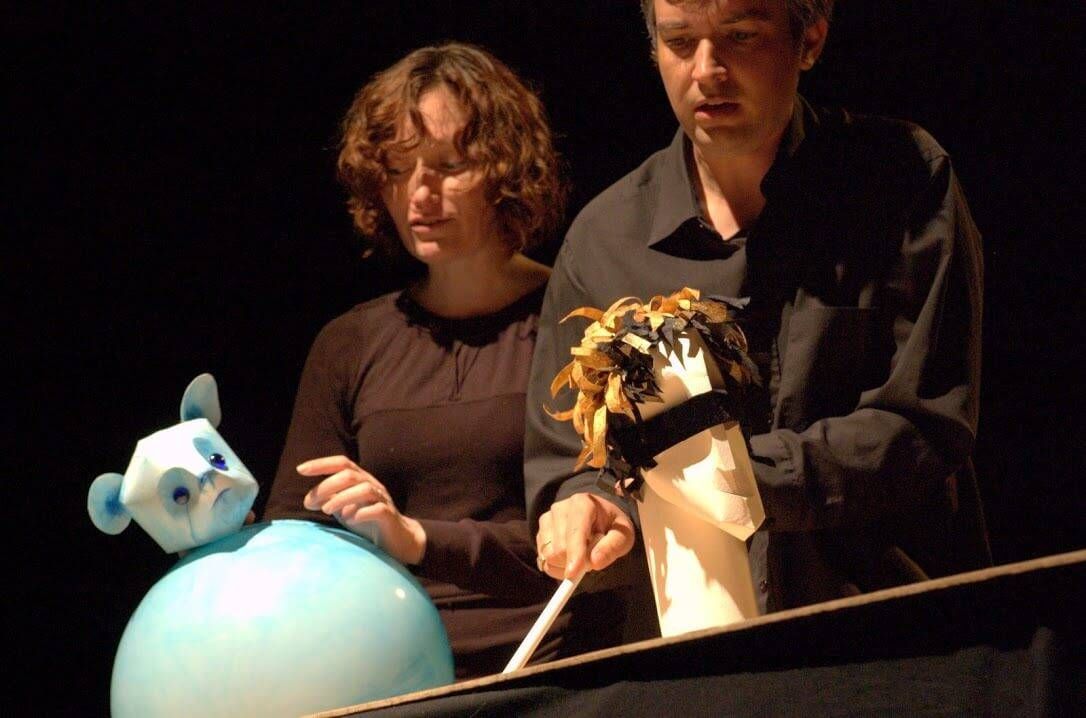 For Kowal, the hardest part of the creative process is hitting the three-quarter point in a book. At that point, she's no longer raising questions or putting her characters in interesting situations—she's forming the answers and solutions, and, of course, they must be inventive, well-constructed and satisfying, she said.
But even that doesn't feel daunting to her. Kowal credits her toughness and resilience to her background in theater and art. Today, she writes, does puppetry (she was able to get back in the game after she healed) and narrates audiobooks. Both the studio and the stage provide ample opportunities for feedback and criticism, giving her a thick skin, she said.
"Fiction in all of its forms, whether it's staged or filmed or written, is about a connection with the audience," Kowal said. "So any time I provoke a reaction I know that 'Oh, we actually had the conversation I was hoping we would have.'"
She also has a foolproof process for getting through her own writer's block.
"There's a lot of going for walks and angry eating of ice cream," she said.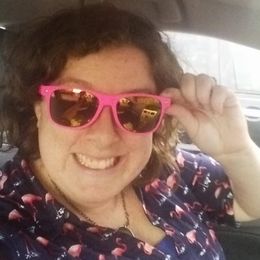 Kelly Prosen
is a Minneapolis writer who loves tabletop games, horror, roadside attractions and empowering women. She tweets pictures of her cats and food her husband makes @kellymprosen and blogs about love and mental illness at adventuresinpoorgrammar.blogspot.com.