Dorms Close. Life Carries On: Managing Your Anxiety Amid the Coronavirus Outbreak
Concentrate on what you can control.
by
Gabe Zaldivar
This article is part of Rewire's Coronavirus: Information You Can Use series.
Colleges are emptying out, classes moving online and graduations postponed.
As millions of Americans choose to self-isolate at home to fight the potential spike of novel coronavirus and the inevitable cases of COVID-19 that will continue to affect the world, college students are being ejected from a future that seemed so clear.
It is unlikely anyone is without anxiety and astounding pandemic-inflicted hardships at this time. The expected worry about finding a job after graduation has been compounded by friendships suddenly far-flung and concern for family.
But given extreme circumstances, we are largely doing a great job adapting as best we can amid remarkable times. So, give yourselves some applause and take a deep breath. We'll get through this.
A new way of life
For the University of Wisconsin-Madison, students enjoying spring break were delivered a bombshell that in-person classes would be suspended starting March 23 (the end of spring break). This also meant those in the dorms were given the boot until April 10, "at the earliest," according to WMTV.
Students living in town have to grapple with the potential loss of continental travel and the isolation we are all feeling at the moment.
"With all the schools closing, it has definitely taken a toll on me emotionally," said Andrea Fisher, a sophomore pre-nursing major at the University of Wisconsin-Madison.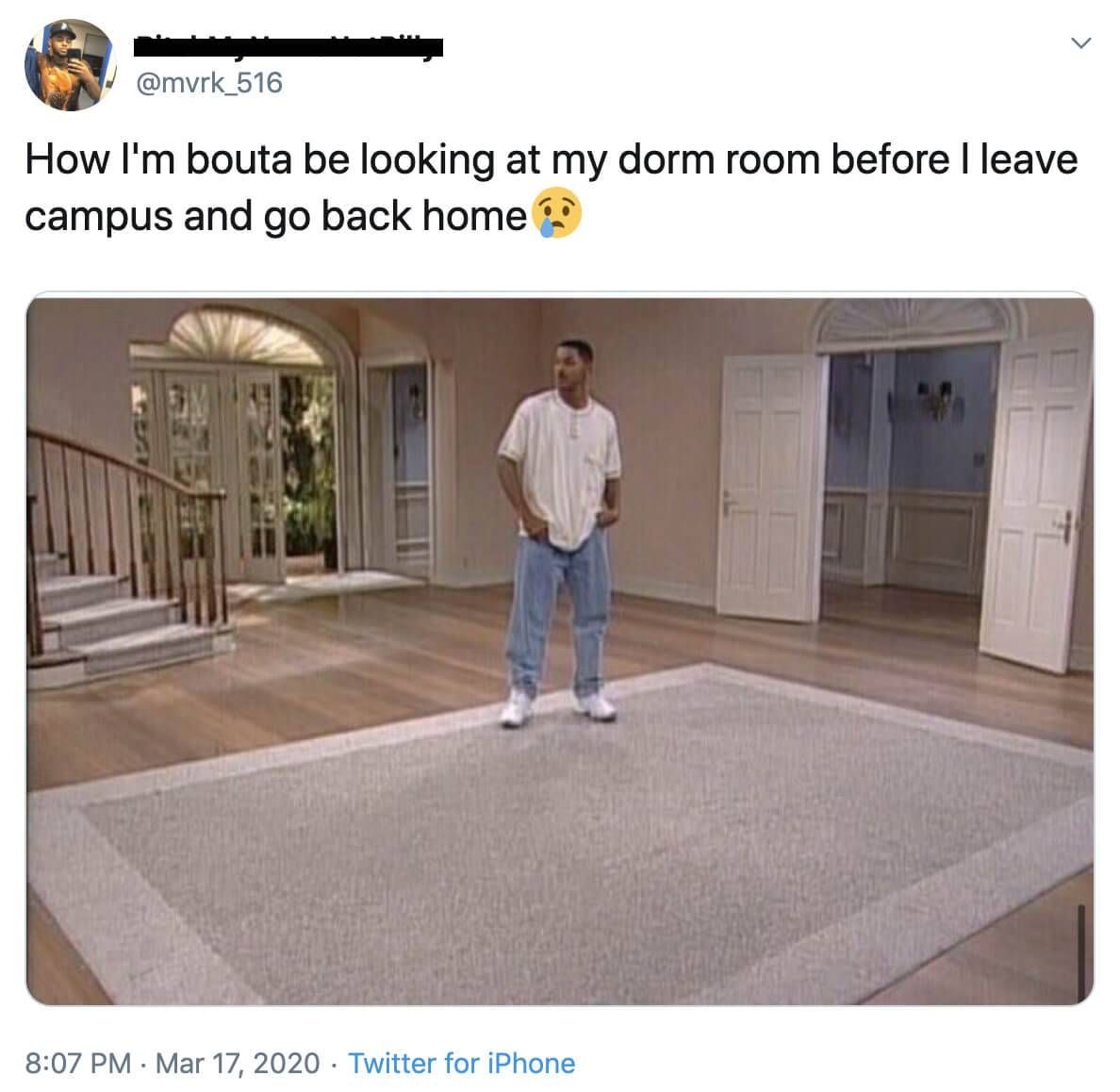 "Mostly because of all the uncertainty. Because I live in off-campus housing, I am able to stay on campus and continue to work at my job, but this also means that if things escalate, I may not be able to see my family anytime soon. On another note, a lot of my friends will be leaving so it makes me sad because I do not know when the next time I will see them will be. I am not exactly scared of getting the virus itself, I just am scared of all the panic."
For some, worries center on a new way of life and uncertain future plans. As we're all seeing, we just don't know how appropriately to plan weeks or months from now.
"Right now, I am most worried about losing motivation to do schoolwork," said University of Wisconsin-Madison's Kaela Flashman. "It is really hard to be sitting down and being online all day. It makes it harder to focus and it is easier to get distracted."
Marcus Anwar, a business student at Western University in Canada had similar concerns: "One of my biggest worries is the program I am in. (Business) networking and building connections with others is crucial. By being in isolation, I am being robbed of all the opportunities; I could be building my social network."
A recent Brainly survey of 1,600 high school and university students echoed Flashman's concerns. According to the study, 40 percent of respondents were worried that their grades would suffer because of the outbreak.
Beyond that, 88 percent of students were concerned about coronavirus in general. As we have all experienced, it's hard to get away from the ubiquity of the outbreak's news coverage.
"I am worried, to be honest with you," said Jake Gonzales, an exercise and sport science major from Point Loma Nazarene University.
"I am not worried about myself personally, but I am worried about my family. COVID-19 is lethal towards the elderly and if anything happens to my grandparents, I would be heartbroken."
Calm among the storm
The news cycle is just one of the reasons anxiety builds. Fear of the unknown mounts every second we are shut in our homes. It's only natural that stress would build, but it doesn't have to get to an alarming level.
"One of the great challenges of the COVID-19 outbreak is that we don't know how worried we should be," said Dr. Benjamin Caldwell, a California-based licensed marriage and family therapist and education director for SimplePractice.
"In those cases, many of us prepare for the worst. It's an understandable impulse, but one that causes more harm than good. Panic buying and xenophobia are two examples. This impulse can be made worse by media coverage that sensationalizes both the virus and responses to it."
Caldwell recommends adhering to expert advice, which includes vigilant hygienic practices. But it also means remembering that this situation takes "planning, not panic."
Many of us are glued to social media, absorbing one alarming headline after another. It's only natural to marinate in the deluge of awful headlines and think that we are just a day or week away from things getting unmanageable.
"Anxiety is often exacerbated by unhelpful thoughts and beliefs called cognitive distortions," said Jessie Bohnenkamp, a licensed professional counselor at Plum Counseling & Wellness.
"Catastrophizing, for instance, is where your brain jumps to the worst possible conclusion and then your emotions respond as if this situation has already occurred."
Things get less scary if we take a moment to realize when these social distortions creep into our thoughts.
"Focusing on the facts, as well as acknowledging what is within your control and what is not, can also help you feel more prepared for a possible outbreak in your community." Bohnenkamp said.
---
"It's good to stay informed, but if you start noticing that checking the news constantly is worsening your anxiety, it's also okay to take breaks."
Restrictions and our new way of life will more than likely be measured in months, not weeks. It's an unfortunate but necessary reality to stave off the worse-case scenario of the novel coronavirus outbreak.
There will indeed be lonely times, stressful times. All we can do is concentrate on what we can control and try to help others by listening to expert advice.
"For the next few weeks or so I am going to try and lay low, Jake Gonzales said. "I am not risking my health, my family's, or my friend's health to COVID-19.
"I will only go outside only if it's necessary, trying to limit the odds of me catching the virus."
Be like Jake, everybody.
Feeling stressed or alone? Manage those feelings with these additional resources: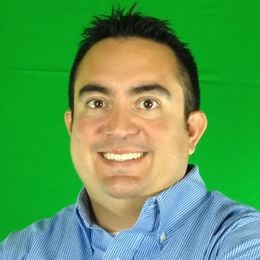 Gabe Zaldivar
is a Los Angeles-based writer who has covered all manner of sports for Bleacher Report and Forbes.com, as well as all manner of travel interests for TravelPulse.com.