How to Manage Finances as a Couple, the Healthy Way
by
Rachel Crowell
Do you make more money than your significant other? Less? About the same? Regardless of how your earnings compare, experts say that there's one major key to successfully manage finances as a couple: communicating well with your partner.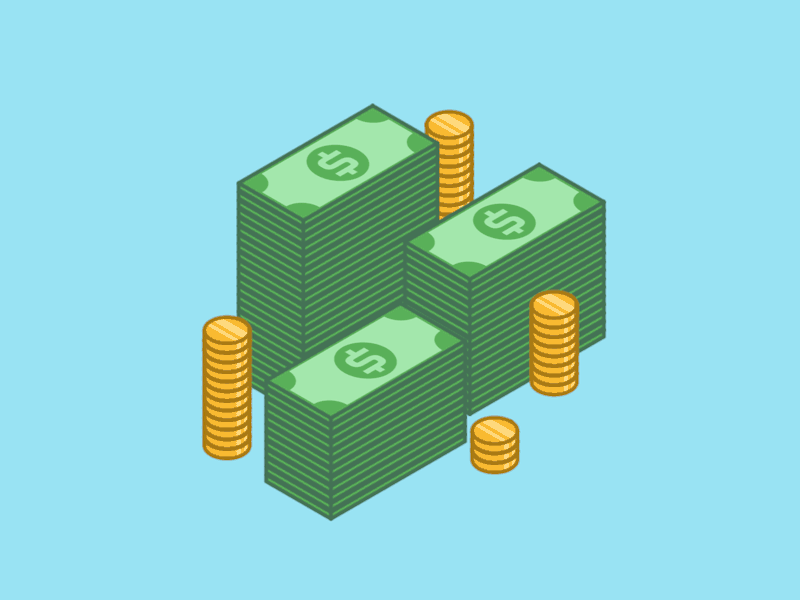 "Money conversations… are very loaded," said Jill Schlesinger, a certified financial planner and a business analyst for CBS News. "When you are not communicating, it can really mushroom."
These conversations can be challenging because they are usually about more than just money, said Barry Jacobs, a Philadelphia-area psychologist, family therapist and author.
"I think we have to think about what money means in marriages and relationships," he said. "Money isn't just about dollars and cents–money is about power."
Money, respect and empowerment
There isn't any one "right" way for couples to structure their financial life together. There's just one important thing to remember: to make certain that both people feel respected and empowered, Jacobs said.
---
If someone is kind of holding it over a person's head that they are making more money… that, I think, is kind of a red flag."
Alek Willsey, 24, and Clover Ross, 21, are determined to navigate their money decisions with mutual respect. Both are students at the University of Missouri-Columbia. Willsey is a philosophy graduate student and Ross is an undergraduate student majoring in digital storytelling.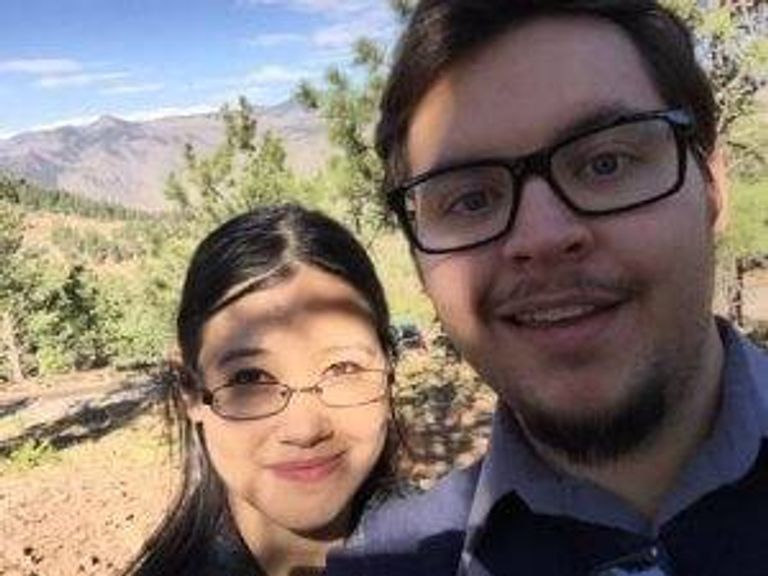 Willsey's income comes from a variety of sources: a graduate stipend, student government positions, teaching during summers and participating in "paid medical research trials that aren't too invasive." Ross works part-time as a housekeeper for a local business, "though that is soon coming to an end," she wrote in an email.
Between the two, Willsey earns a higher wage. So far, the biggest financial decision the couple has made together was planning a trip to Colorado.
Willsey and Ross already have a common viewpoint on money.
"The moment (money) stops being a tool used to care about someone, that's when you've wedged something dangerous between you and your partner," Ross said.
"We each understand each other's needs really well," Willsey added. "(We both) felt financial hardships through the struggles our parents faced. While those hardships weren't the same in kind, they seemed to have a similar impact on the two of us."
How money ties into emotions
Feelings attached to managing finances with a partner are often tied more to trust and comfort than they are to the money itself.
"The big question we have in a relationship is 'Are you there for me?'" Jacobs said. "Money is just a vehicle for all of that."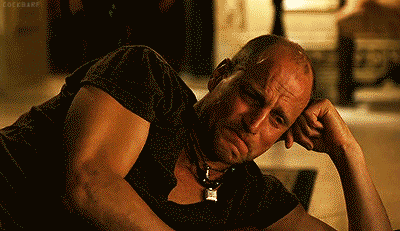 Different people want to feel supported in different ways, Jacobs pointed out. One person might feel more supported when their partner is cautious with their spending, because "if you squander your money, it will affect me too."
Another might feel their partner can show they care by pursuing higher-paying job opportunities so the couple will have more money to share.
Even if talking about money feels unromantic or uncomfortable, couples need to hash out these details rather than leaving them as a mystery, Jacobs and Schlesinger agree.
Decide what works for you
Stephanie Kruse, 28, and her husband Shane Kruse, 30, have been married for three years and have supported each other financially for almost 11 years.
Stephanie is employed by the state of Alaska as a civil engineer and Shane works for a Sitka, Alaska, non-profit that helps at-risk youth.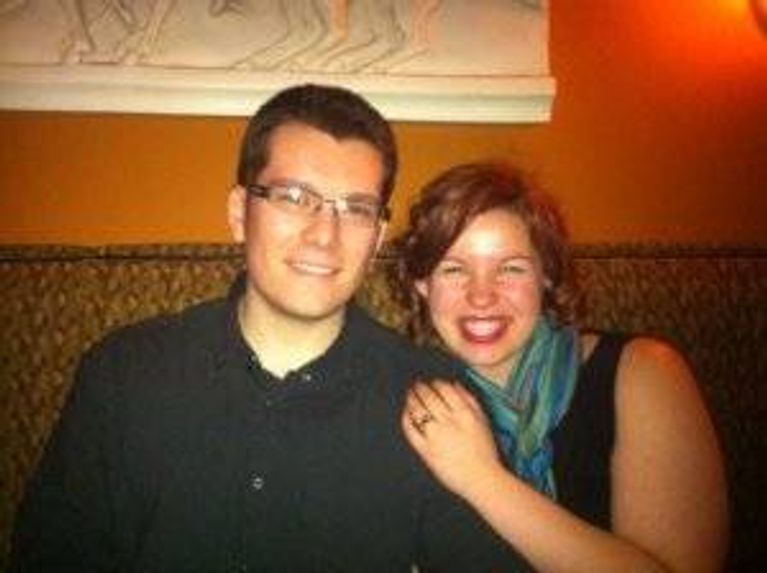 Like most couples, their financial situation has changed over time. When Stephanie was in college and Shane was a plumber's apprentice, Shane paid the bulk of their monthly expenses, because Stephanie's income was "well below the poverty line," she said in an email. When she got her first job after graduation, their incomes were about equal. She now makes about two and a half times what he makes per hour and also works as many as double the hours he does.
"Financially, we have not had any major problems, but socially (and) emotionally we have had some growing pains," Stephanie noted. They communicate well about money, she said, but their greatest challenge is "how we present ourselves to the world."
"People are judgmental," she said. "People have been less than kind in some situations and made disparaging remarks... Shane sometimes feels pressured to at least have a 'career' but he has a few health issues that prevent him from taking a high-stress job, so we are very picky about what kind of job he takes when we move...
---
He has been a consistent supporter of my career, and has been willing to follow me from town to town for my work."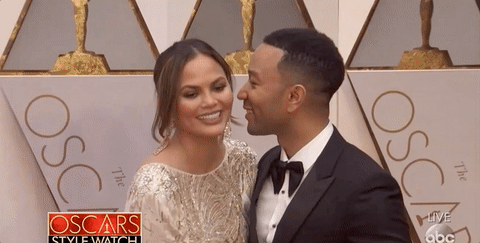 The couple makes financial decisions together, ranging from who will manage their accounts to how much money one can spend without discussing it with the other. (They discuss purchases that cost more than about $150, Stephanie said.)
When you and your partner are deciding on the system you'll use to make financial decisions, what works for you won't necessarily be the same thing that works for other couples. The important thing is making sure the system is one both you and your partner are comfortable with, Jacobs and Schlesinger emphasized.
Here are some tips for getting started:
1. Talk about money at a time that makes sense.
In a perfect world, the latest you should have your first money talk with your partner is when you're thinking about taking a committed step, such as moving in with them or getting married, Jacobs said.
Set aside a mutually convenient time to have the conversation, Schlesinger advised. Definitely don't try to do it during an argument.
If the discussion turns into an argument, both experts recommend that you stop, cool off, and regroup.
2. Find a money management plan that works for you and your significant other, rather than one that reflects what you think you're "supposed" to do.
"We do tend to think we should be doing things equally, but that's not necessarily the case," Schlesinger said.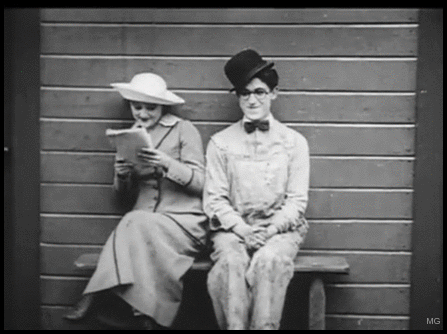 If there's a financial planning task you hate doing, see if your partner is willing to take it on and let you be in charge of something else. Just make certain that both of you know what's happening with your money.
The best decision for a relationship also doesn't necessarily mean that people split expenses 50/50, Jacobs said. If you and your partner are looking for a place to live together and one of you makes more money, you both might be happier if you move into a more expensive place, even if it means that the higher-wage-earner pays more than half of the rent. It all depends on what you two are comfortable with.
3. Plan ahead for the money talk.
Schlesinger recommends that you focus the conversation on:
- How you value money
- Your financial goals
- How you will manage extra money
- How you will share financial information, manage bill pay and investments, and decide what accounts to set up
- Ground rules, such as how often you'll check-in with one another about money and whether you'll discuss purchases over a certain dollar amount in advance
4. Meet with a counselor or spiritual leader.
Jacobs recommended this for any couple considering taking a committed step, such as moving in together or getting married.
You can also meet with a certified financial planner who can help you in a way that's "almost therapeutic," Schlesinger said.
Above all else, "be kind to one another," Schlesinger advised. Managing finances with someone else can be challenging, but it's not impossible. With good communication and the ability to work together, you can collaborate on a plan that works for you and your partner.

Rachel Crowell
 is a Midwest-based writer exploring science and math. Rachel lives in Iowa with Delilah, a golden retriever a stranger once called "the cutest thing in America." Outside of STEM topics, Rachel welcomes writing opportunities on everything from art to finance. Follow Rachel on Twitter at @writesRCrowell. Reach Rachel at
[email protected]