Podcasts, Discord and Virtual Cabaret: Making Friends in College During a Pandemic
To make connections, some college students have had to get creative.
by
Gretchen Brown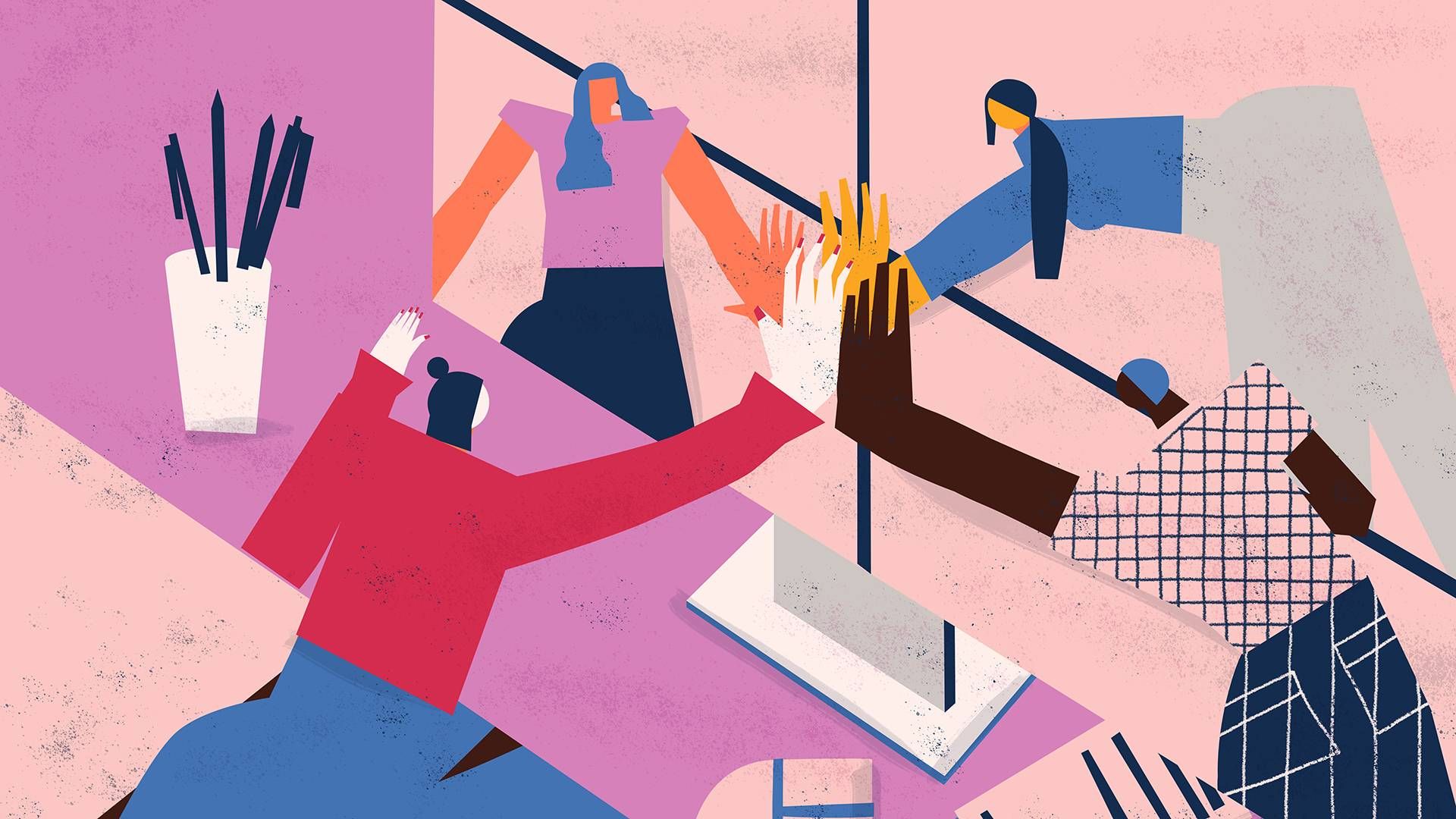 Rachael Uhlir enrolled at Fashion Institute of Technology in New York City hoping to build a strong network with their new classmates. 
But they found it hard to make real connections in chat rooms. Classes were all virtual.
One day on a walk, Uhlir ran into a classmate from her photography classes, who recognized her face from the computer screen. 
They talked, and it felt refreshing. It made Uhlir think about how much they wanted more connections like that one. A social media class spurred an idea: Uhlir would interview their classmates for a podcast, dubbed The Yearbook Project.
"A lot of media speculates about how this younger group is handling the pandemic, and how college students are faring," Uhlir said.
"But they're not really asking them."
So far, Uhlir has interviewed and photographed 10 of her classmates — masked up — hoping to bring out each person's personality in the photos. Fellow freshman Jillian Michalski is editor and producer.
In the process, she's getting to know her classmates more deeply than she might have otherwise. The first podcast is an interview with Jules Krainin, who talks about her story finding her identity as a trans woman.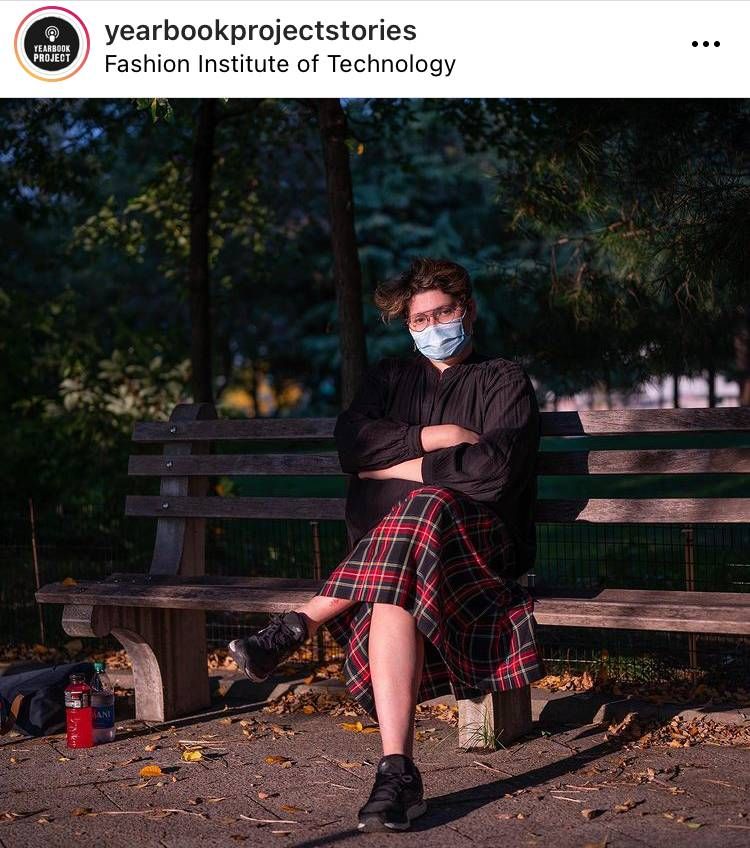 "I think that this project has really reinforced for me, too, how you really cannot judge a book by its cover," Uhlir said. 
"Everybody makes visual assumptions. Maybe I've seen somebody on Instagram a bunch, and then I go meet them. I find out things I would never assume about people."
In normal times, college is a social playground. Freshmen make friends everywhere: in class projects, at parties and football games, in the dorms.
But making friends through a podcast? How very 2020.
It's just one of the ways college students are figuring out how to connect with their classmates amid a global pandemic.
Many colleges have shut down completely, running virtual classes. Other colleges have cancelled events, sports and clubs and discourage social gatherings.
To make connections, some have to get creative.
Making friends despite — and because of — technology
Charlie and Henry Weismann are twins, both college freshmen. But their 2020 couldn't look less alike.
Henry is at Carleton College in Minnesota, living in the dorms, hanging out mostly with a group of friends from his orientation group.
Charlie is attending Harvey Mudd College in California. But not physically. Campus closed down three days before he was set to arrive, and all of his classes have been virtual, from his childhood home.
But he hasn't been shut out socially. 
A classmate set up a Discord server for fellow freshmen at the college. He's been meeting new friends and staying in touch on the instant messaging and video chat app since last winter.
"We do homework together over Zoom. We play D&D together. We have all sorts of social stuff that we do, which is great," he said.
He'd still rather be on campus. But he doesn't feel starved for human contact.
"If this had happened in a world where we didn't have the wealth of social media we have, it would have been a lot worse," he said.
Not everyone is having such an easy time. 
Claire Felipe, a freshman at a California community college, is also living at home. 
All her classes are virtual, and asynchronous — not live — so she hasn't had a chance to meet any of her classmates, other than occasional discussion boards and group work.
She's mostly sticking with her friends from high school. She plans to transfer to a four-year school eventually.
"I definitely didn't expect my first semester of college to be like this, but it's not horrible," she said.
"I guess it's a good way to ease myself into college."
Preparing for things to be weird
For Stephanie Meditz, a freshman at Molloy College in New York, activities on campus — even if they look different than expected — have been key to meeting people. 
"Once graduation rolled around and we had a drive-by graduation, I was like, 'OK, we're not going to magically fix everything in one summer,'" she said. 
"So I kind of prepared for things to be weird and just tried to make the best of it."
She is also living at home, but is on campus four days a week for classes. 
Meditz was passionate about dance and theater in high school. She met her closest friends doing things she loved. So she joined those organizations on her college campus.
With dance, they've been able to practice outside a few times, but theater has been completely virtual. Still, they've made the best of it.
"We actually put on a virtual cabaret in October," she said. 
Navigating a safe social life
Even for folks who are living on campus, college life looks different. 
In the dorms at South Dakota State University, students are encouraged to keep their doors shut, said Kaitlyn Lorang, a freshman at the college. 
She met her current roommate, and a few of her friends, on a Facebook group for incoming freshmen over the summer.
Navigating a "safe" social life can be tricky. One of her first weeks of college, she and her friends were cited for gathering five people in a dorm room instead of four, the allowed amount, she said.
Lorang feels like it's a rule applied inconsistently. She even met with the residence hall director to suggest some ways to build social connections on her floor, without traditional icebreaker events.
She keeps hearing from upperclassmen that they "can't wait for things to go back to normal." They just want one Saturday football game.
But this is the only college life she's known.
"It's almost like you don't really know what you're missing out on yet," she said.
The right living space can be a real community. Eli Quist, a freshman at Montana State University, is living in an on-campus house with 15 other people.
"We kind of decided in our house, that we're sort of going to be an ecosystem or a pod," he said. 
"We did a pretty good job with that. There was only one time where someone had been exposed to someone with COVID. Then he got tested and he tested negative."
He hasn't really gotten to know many of his classmates, aside from a smaller honors seminar class. So he feels lucky he has built-in friends where he lives, and doesn't have to rely on traditional college events to have fun.
"I feel very lucky to be in Montana where there's so much to do outside," he said. 
"You can go and fly fish or hike or camp in a COVID-friendly way. I know a lot of kids that are sort of stuck in their dorms."
He's hoping to ski in the spring.
'Those guys are having fun, why can't I have fun?'
At Carleton College, Henry Weismann has been getting outside too, hanging out in hammocks on campus and throwing around a frisbee with his friends.
His ultimate frisbee team was even able to hold practices, though no games. 
"You kind of always have in the back of your mind a wariness of being too close to people or making your pod too large, so to speak," he said.
Before the school year started, health officials across the country were worried about large outbreaks on college campuses due to parties, off-campus bars and athletic practices.
The New York Times has tracked over 321,000 cases and at least 80 deaths at 1,700 colleges since the beginning of the pandemic. Most of those cases have happened since August, but most of the deaths happened in the spring, and involved employees, not students.
It can be frustrating to see folks not following social distancing measures, Weismann said. There's a feeling that whatever you do doesn't make a difference, because people are going to party regardless.
"I think within my school and also around the country there's that feeling of, 'Hey, look at those guys, those guys are having fun, why can't I have fun?' monkey brain jealousy, I guess," he said.
Carleton, which has just 2,000 students, has had 40 confirmed COVID cases since August, with a spike in November. So far, students are set to go back in January for the third trimester.
"I definitely with my friend group just inevitably got less careful over time than I probably logically should have," Weismann said.
"But after a while, when you're around the same people, you kind of let your guard down, whether or not you should."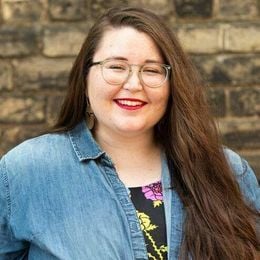 Gretchen Brown
is an editor for Rewire. She's into public media, music and really good coffee. Email her at
[email protected]
, or follow her on Twitter @gretch_brown.