Let's Get Down to Business with MAKERS
by
Elle Lyons
UPDATE: Makers: Women in Business is available to watch online.
MAKERS: Women in Politics airs on tpt 2 on Tuesday, Nov. 4 at 8 p.m.
Not affiliated with, or necessarily inspired by, Sheryl Sandberg's controversial book "Lean In" (though the book is mentioned and Sheryl is interviewed), PBS' Women in Business -- part of their exceptional MAKERS: Women Who Make America series -- expounds upon the conversation that was sparked by the book in 2013 and gives helpful context, perspective and "herstory" to the issue for anyone who happens to find themselves, as I have, a woman in business.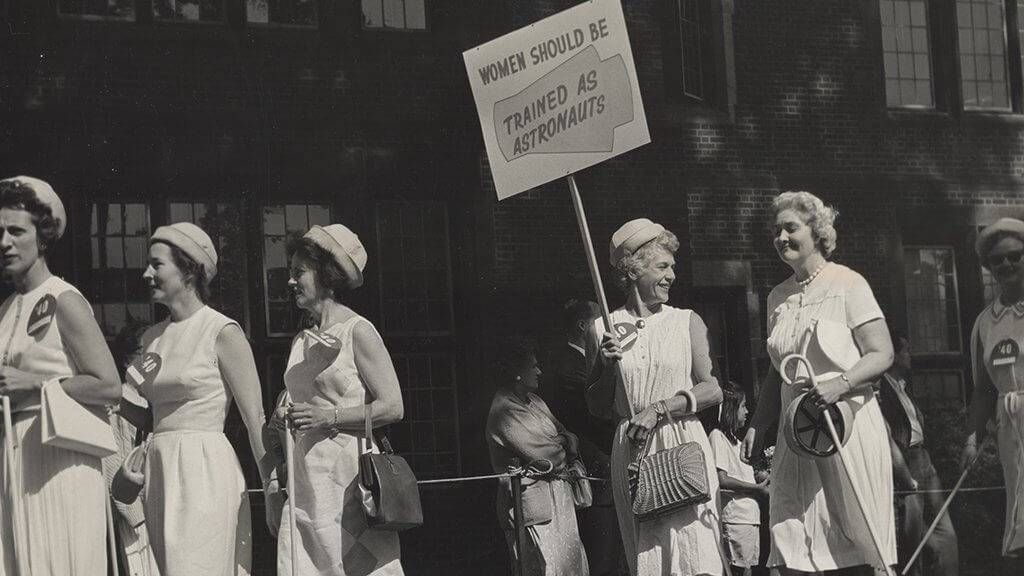 It's only been one measly year since Sandberg's "feminist manifesto" ignited a much-needed dialogue about women in the workplace. A dialogue that had remained all but dormant for far too many years. The book set off a chain of praise and criticism that were -- despite the conflicting feelings on the merits of the book itself -- a great boon to the conversation about the role of women in our modern world. This topic of women in our modern world is so incredibly complex and nuanced and evolving, however, that a book about 'women in business' did not nearly scratch the surface of what it means to be a woman today or the experience of the majority of women today. Though, it did call to attention one important group of women, those in the professional world. Just as the series is also shining a light on a variety of other women in America (women in comedy, Hollywood, space, war and politics are also covered).
WiB is a documentary that explores the recent history of women in the workplace generally, and in corporate America, specifically. It is part history and context of the eras from the 50s to present day and part character profile of some of the women who made a difference in business during that time -- doing their part to crack the glass ceiling, as it were. Women business pioneers from Martha Stewart to Oprah Winfrey and Meg Whitman provide interviews and color commentary about fellow pioneers like Mary Wells, Ann Hopkins and Indra Nooyi.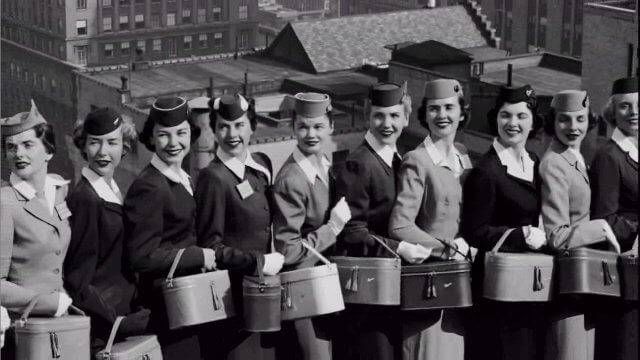 I'll be the first to admit, though being a self-identifying "feminist," I am woefully unversed in the precise hurdles women before me had to overcome -- every form of blatant sexism you can imagine. Things that often seem inconceivable to our modern sensibilities. What these women had to endure to live a life that I take for granted everyday is humbling. And, it's sobering to discover just how RECENT most of this history is, the 50s being the very first reference to the advancement of women in business in the episode, with real progress not beginning until the 70s and the real change only happening in the 80s, 90s...even into the 21st century. While the 50s might as well be the middle ages to my generation...those women are our grandmothers, ladies -- many of whom still live, love and influence us today. The women of the 80s and 90s -- they would be our mothers -- probably the most important women in our lives. It's not ancient history -- frustratingly far from it. Were it not for the gumption of our grandmothers, the example set for us by our mothers and the encouragement of our peers -- we might still be struggling to see a female CEO of a Fortune 500 company.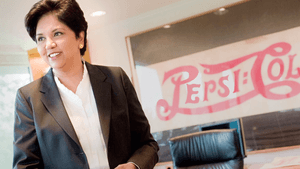 When I watched the first season of the MAKERS series (very different but well worth the watch) last year, I called my mother in a panic after the first 10-minutes -- "Mom, tune-in to PBS right now! You have to see this series! It's incredible...what these women went through!" Sputter sputter, indignant outrage. She calmly tuned-in and responded -- "Oh yes, I remember that. I lived through that time. Those women were, in essence...me." It blew me away. How had I so callously and unappreciatively lived my life as an American women up to this point? Why had my indignant outrage been so tempered? There was, after all, still LOTS to accomplish -- work that my mother and grandmother's generations had so recently started...
In many ways, I wish this series (and the season that preceded it) were the catalyst that got the conversation about women in America (and the world) going again rather than Sandberg's book. MAKERS is compelling, rich, thought-provoking content that inspires conversation and self-reflection about women in a variety of roles in our society. Ultimately, its only major downfall is it's too short. One hour is not nearly enough time to explore the complex history of women in America. And, I will say, after loving MAKERS for two years, I still don't know exactly what to do to bust the glass ceiling wide open or how to proactively further this conversation, but series like this and conversations around it, seem like a great start. A 14-hour Ken Burns documentary on the subject can't come soon enough...amiright, ladies? And gentlemen? #heforshe
MAKERS: Women Who Make America - Women in Business airs Tuesday, Oct. 29 at 8:00 p.m. on tpt 2.