How to Make Holiday Gifting as Eco-Friendly as Possible
by
Katie Moritz
Our generation likes to vote with our dollars. And there's no time when more dollars are being exchanged than the holiday season. Not coincidentally, it's also the time when we create the most waste. According to Stanford University, Americans throw away 25 percent more stuff between Thanksgiving and the New Year than any other time of the year.
One of the forces behind the extra load on our landfills is also one of the most fun things about this time of year.
"Gift giving is one of the most loved parts of the holiday season, but it also creates a significant amount of waste," said Sarah Hancock, a sustainability writer who blogs about solar energy for Best Company.
It's not just what we give, it's also how we give it. Both our gifts and their wrappings contribute to the environmental impact of the holidays.
Want to stay on Mother Nature's nice list this year? Check out these tips from people who are out here doing it.
Choose your gifts wisely
When you're choosing your gifts this year, think before you buy. Would something vintage or second-hand be just as good, if not better? Would an experience be even more exciting?
Giving an experience "avoids unnecessary gift packaging, the possibility of getting your giftee something they don't need, or supporting a product that was made in an unethical and unsustainable way," said Marina Qutab, a socially conscious entrepreneur and zero waste lifestyle expert.
"Plus, this kind of gifting comes from the heart and there is more intention behind it, which always lands better with the giftee in my opinion."
Here's some inspiration as you write out your list.
A lot of livin' to do
"Treat your person to an experience that they've been wanting like tickets to the theatre, concert or a movie, an art class, or a pass to a local wine tasting or cooking class." — Marina Qutab
Say it with food
"Bake something special for your neighbor, a loved one, local police or fire station or even a stranger. When you deliver it to this person, take some time to chat with them ... Better yet, if you find yourself cooking up a storm, host a dinner, brunch or holiday bake-off at your house." — Carly Long, international event planning and design firm LLG Events
Unearth your inner artist
"Instead of buying a present, be creative and make something special and personal from scratch. Have a hand at painting, baking a loaf of bread or making some organic soap." — Marina Qutab
It takes strength to be gentle and kind
"Spend a day doing random acts of kindness, whether with a friend, your family, or just by yourself ... It can be for a friend, family or strangers. It can be a fun activity to come up with these kind acts, and if you need help, there's plenty on the internet. Some of our favorites are taping lottery tickets to car windows, giving a bouquet of flowers to a stranger, putting extra change into parking meters, paying for the coffee of the person behind you, et cetera." — Carly Long
Put in some time
"Volunteer with your loved one. The opportunities are endless depending on your interests. Look into volunteer opportunities at your local children's hospital, hospice,... ASPCA, food bank, homeless shelter, et cetera. You can even volunteer to watch your friend or family's children so the adults can have a fun night out." — Carly Long
Consider where it came from
"If you really want to give a physical new gift, consider products that help reduce waste, like a metal straw, cloth napkins, beeswax cloth food wraps, metal water bottle, travel mug or reusable grocery bag. Or give a gift certificate to their favorite store. That way they can get exactly the thing they want or need." — Aran Galligan, designer of eco-friendly jewelry line Aide-mémoire Jewelry
Lose (or re-use) the wrapping paper
If you do want to give a physical gift, think twice about how you're presenting it. A lot of holiday waste comes from wrapping and packaging that's used only once and thrown away.
"Most mass-produced wrapping paper can't be recycled due to the shiny coatings, foils and colors, and therefore usually ends up in a landfill," Hancock said.
You might have wrapped presents in the comics as a kid, and maybe it's time to bring that back. These green gift-givers offered their wrapping tips.
Reuse interesting paper
"Use old maps or newspapers to wrap your presents. As a matter of fact, newspapers are known for being the most sustainable material. Old maps will add an extra touch to your gifts." — Deemer Cass, Christmas tree and decorations expert at Fantastic Gardeners
Try furoshiki
"This Japanese art of wrapping uses cloth to create a beautifully packaged present." — Esther Hallmeyer, Cutline Communications
Go vintage
"Visit an antique shop and look for vintage cards and tiny ornaments. They are a great place to find some gorgeous world maps, too. Attach those tiny ornaments to a festive ribbon and use the vintage cards to write your wishes for your loved ones." — Deemer Cass
Raid your shopping bag collection
"Brown paper shopping bags are a great gift-wrapping resource... They are simple and plain, but this is what allows you to make them as festive as you want." — Deemer Cass
Give a second life
"Skip the everyday wrapping paper and wrap in fabric from a thrift store, newspaper, tins, brown paper, (which) can be put in compost later and will have less dyes. You can also gravitate toward using more gift bags which tend to be easier to reuse over and over for years." — Terra Wellington, author of "The Mom's Guide to Growing Your Family Green"
Snuggle up
"I grew up in Ithaca, New York, in a pretty eco-conscious family. For the last few years—well, honestly, for as long as I can remember—my family has decided to wrap our Christmas gifts in blankets. We heat the majority of our house via a wood stove, which means piling up the beds with quilts and plenty of blankets. In turn, that means we have more than enough blankets to choose to wrap our gifts in." — Ethan Peck, United By Blue, a sustainable apparel brand focused on waterway conservation
Get more bang out of your wine bag
"Utilize wine bags that are not just made of recycled material but are designed to keep traveling." — Kristan Vermeulen, Sea Bags, a company that turns old sails into reusable bags
Think natural
"Choose more natural fiber bows and ties—like twine, raffia and thick yarn." — Terra Wellington
Bows beyond ribbon
"Take pages of a magazine and turn them into a bow." — Kristan Vermeulen
If you buy new, buy smart
"Use post-consumer recycled wrapping paper that can be composted. You can find recyclable tape in lieu of disposable plastic tape, however I am a huge fan of natural twine made from jute, cotton or hemp." — Marina Qutab
Save stuff for next time
"When you're unwrapping gifts, save what you can for wrapping and bagging future gifts. Recycle as much as you can of the rest of the wrappings." — Terra Wellington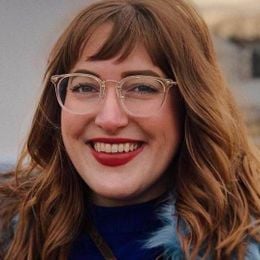 Katie Moritz
was Rewire's senior editor from 2016-2020. She is a Pisces who enjoys thrift stores and pho. Follow her on Twitter @katecmoritz.