6 Ways to Make a Difference in the New Year
by
Marissa Blahnik
Consider this your rallying cry: It's time to stand up and be heard, to become an engaged citizen of the world and to hold your elected officials accountable.
Sound overwhelming? Not to fear: We've compiled the following toolkit to get you started. 2019 will thank you for it!
Make them hear you
Lobby for a cause
Though it sometimes doesn't feel like it, constituent opinions do matter. Whether you're joining a nation-wide campaign, or there is an issue close to you that you want to advocate for, writing your representatives can make a difference and feel empowering.
These tips can help you understand when and how to write letters to your elected officials.
Stay active
We deserve a pat on the back for showing up on Election Day. But, if we play our cards right, we can make sure we don't lose momentum now that it's over. It's pretty easy to cast a ballot; it's more challenging to hold those we voted for accountable.
---
"Civic participation is a continuous requirement for citizens in a democracy: it's part of life, not part of a lifestyle," Vote Like a Mother founder Sara Berliner said.
Civically engaged folks shared their ideas for next steps in the aftermath of the midterm elections.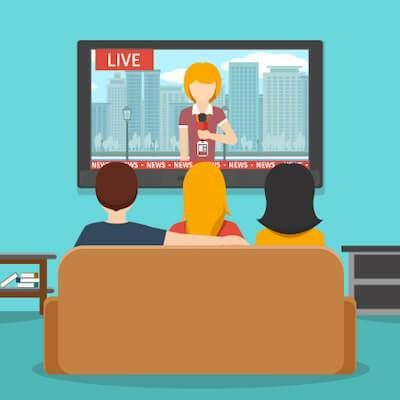 Exercise your rights
Data suggests that democratic ideals, like freedom of speech, are at risk the world over. According to the Freedom in the World 2018 report, "democracy faced its most serious crisis in decades in 2017 as its basic tenets — including guarantees of free and fair elections, the rights of minorities, freedom of the press, and the rule of law — came under attack around the world."
Despite this global trend, we can still exercise our rights to peaceable protest and free speech to influence change where we live and around the world. And more of us are doing that than ever. In fact, since 2016, one in five Americans has participated in some sort of protest — 19 percent of them for the first time ever, according to a poll by the Washington Post and the Kaiser Family Foundation.
Find out what makes a peaceful protest effective and how to join in.
Get out there
Jury duty
"Apart from voting, jury duty is the most direct way you can impact how your government works, how justice is provided to both victims and perpetrators of crime, how disputes large and small are decided," said Judge Mary Yunker of the Tenth Judicial District of Minnesota.
We've outlined what to expect and why you shouldn't try to get out of it.
Volunteer
You find what you want to eat via an app. You might even find someone to date via an app. So, as long as you're typing and swiping, why not use an app (or more than one!) to put a little good into the world?
We found five apps that can help you connect with volunteer opportunities, donate your time or effort to a good cause or simply give back to others — no matter if you have just a few seconds or half a day to lend a hand to your fellow humans.
Study up
Understanding the difference between fact and opinion is one of the trickiest things for news consumers today, said Peter Huoppi, a multimedia journalist and director of multimedia at The Day, a daily paper that covers 20 towns in eastern Connecticut.
"On cable news, especially, there's so much opinion mixed in under the guise of news," he said. "The volume of political rhetoric has been cranked up, so people are really highly attuned to anything that could be in support of their personal beliefs or not jibing with their personal beliefs."
When media consumers see an opinion piece in the same publication as a news article, it can be confusing. Readers can mistake the opinion piece for reporting and assume the news organization's coverage is not impartial. And journalists haven't done a good job of explaining the difference, Huoppi said.
Strengthen your media literacy and find out what journalists what you to know about the news.