This Chutney is Out to Dominate Your Ketchup Obsession
The Sajady sisters take on America's palate with a family recipe
by
Maria Bartholdi
Ketchup has topped America's condiment preferences since its introduction in 1876. Sriracha outpaced ketchup in 2016 as one of the 10 fastest growing industries in the U.S.
Could chutney be the next sauce to stage a tastebud takeover?
The Sajady sisters certainly hope so.
"We grew up eating chutney," Yasameen Sajady said. "On our kitchen counter, it was like our ketchup and you can put it on anything... Fish tacos, pizza, eggs.
---
"About four years go, we were having lunch at my mom's house and she added fresh ginger to the recipe and it totally took it to the next level. It was so delicious that I slammed my fist on the table and I said, 'We need to bottle this and we need to share it with everyone.'"
Since that sauce epiphany, Yasameen and her sisters Sheilla and Nasreen, have been on a mission to bring their mother Fatima's family recipe to the masses.
Family and flavor
Yasameen and her sisters grew up watching their mother in the kitchen, preparing recipes by feel and taste rather than by measure. As soon as Yasameen could reach the counter, she fell in love with cooking too.
"I feel like my sister and I have always talked about food and making that some sort of business," Sheilla Sajady said. "When we had this chutney ... something just sprung for us and we're like, this is what we want to share with the world."
Going from dream to production is always a challenge. Chasing this particular dream in a market where chutney is a mystery to many is even more difficult.
"Some people are like, 'Oh, pesto,' and we're like, almost. Chutney's pretty versatile. There are a lot of different cultures that have chutney. Our chutney is more tangy and citrusy. People love the fresh taste of it and you can put it on anything."
The Sajady sisters branded their chutney as "Maazah" which means flavor in Farsi, a Persian language spoken in Afghanistan.
"My family's from Afghanistan and you use this word to describe food. You use it to describe like, a really great summer night," Yasameen said.
Bottling and selling their chutney lets them share their culture in an unexpected way.
"It's been a little challenging being an Afghani-American in this country right now," she said. "So being able to use food to connect with people that don't look like me or people that don't usually connect with people that look like me, is just really powerful."
A chutney for the masses
Food is central to the Sajady family and family is central to the success of Maazah Chutney.
"I take care of most of the business side of things," Yasameen said. "My sister Sheilla is the creative one. She's the one that made the entire brand and all of the packaging. My sister Nas's the brains. Her background is in microbiology."
The larger family circle pitches in to help too, of course.
"My dad comes and helps. My husband helps. We have cousins that get in on the fun. It's a party."
The balance of saucy side hustle and day jobs, dishes and farmers markets has gotten them this far. But the Sajady family is scaling up to take on America's palate.
"This has just been our side hustle for the last four years and now we're taking a step back to really focus on it and make it something big," Yasameen said.
"We wanna be right up there with sriracha and ketchup. To be the next kick-ass condiment."
This video is part of America's Entrepreneurs: Making it Work, a Rewire initiative made possible by the Richard M. Schulze Family Foundation and EIX, the Entrepreneur and Innovation Exchange.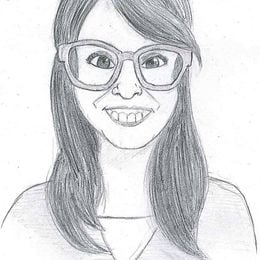 Maria Bartholdi
is a Minneapolis-based video producer. She's the proud recipient of 5 Upper Midwest Emmy Awards and loves telling emotional, inspiring, and visually stunning stories.