5 Ways to Love Reading Again
by
Gretchen Brown
Reading was my entire personality as a kid.
But at 23, I realized I hadn't read a book just for fun since I was in high school.
I hear it from friends, too: They usually don't have the time to read, and they can't stay awake or focus on the book when they do.
They've got a stack of unread books, and no will to read them.
The good news is, if you want to start reading again, there are ways to get back into it. You might even love it like you used to.
1. Start with subjects you like
You might feel tempted to jump right in with a heavy book like "Infinite Jest" in an effort to catch up, but that's probably not a good strategy.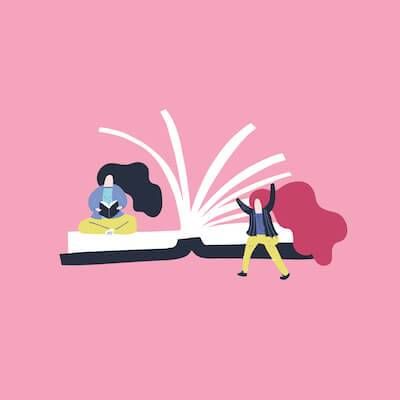 The best way to ease into reading again is to start with subjects you already know you're going to like, said Emily McCrary-Ruiz-Esparza, a writer and editor who volunteers as an adult literacy teacher.
If that's sports, read books about sports. If it's entertainment, read books about entertainment.
"Choose your subject matter first," McCray-Ruiz-Esparza said. "I always recommend people go for newspapers and editorials just to sort of get back into it."
That's because magazines are usually written on a more general reading level, so they're slightly easier to read. You won't feel like you're in over your head.
Watch a lot of true crime on Netflix? Many of those documentaries are actually based on books.
And there's no shame in reading the book your favorite movie or TV series is based on, says Marek Oziewicz, a professor in literacy education at the University of Minnesota.
For example, if you saw "The Girl on the Train" and liked it, it could be fun to read the book and compare.
Think about "what is it that they tried to do, and how did they achieve this?" Oziewicz said. "It also makes (readers) think about the use of images, the use of sound."
2. Don't feel guilty about it
You might feel that choosing books you like over more educational ones is a waste of time. After all, you can only fit so many books into a lifetime.
Many adults, especially millennials, feel the need to "optimize" even their free time for self-improvement.
"There's a very deep cultural assumption that whatever you do has to have this clearly defined utilitarian goal," Oziewicz said. "Many young people feel almost guilty when they do something for pleasure. Or they feel that there is a conflict between doing something for pleasure and doing something that advances their careers and skills for future life."
[Read: The Case for Having a Hobby Without the Side Hustle]
But as Oziewicz points out, reading — even fiction — actually pays off in your personal and professional life.
"Fiction is this very specific technology for putting you in the shoes of other people, for communicating across time," he said. "It allows you to see issues that the story deals with from different perspectives and allows you to see outside yourself."
---
Empathy, cooperation, being a good citizen: these are things we don't learn in school, necessarily. But they can be learned through reading.
Multiple studies show this to be true. Reading has been linked to better social skills and higher scores on empathy assessments.
So that whole trope of the anti-social bookworm isn't necessarily true. And you can rest easy knowing that even doing something for fun is good for you, too.
3. Make it a challenge
If you're the kind of person who likes a good challenge, you might find that changing the way you read can make it more fun.
There are online book clubs to hold you accountable and help you narrow down which book to read.
There's also an entire community of readers on Instagram who complete challenges, reading books of different genres and Instagramming along the way. Many use websites like Goodreads to track their progress and see what their friends are reading.
[ICYMI: #Bookstagram Connects Readers and Boosts Indie Book Stores]
Oziewicz challenges his students to take a book everywhere they go and read everywhere they are.
It seems weird at first. But eventually, he said, something clicks. His students end up feeling like they have agency over reading, like they can enter and exit a story at any time.
That can help make them lifelong readers.
Making reading feel like more of an adventure, without putting pressure on yourself, can make it more fun. Because there's no penalty if you miss a week or a challenge.
4. Don't be afraid to put down a book
When you're reading for pleasure, it's really about you. You can be selfish.
Get in tune with what you like and don't like.
Some people don't like to start books because they seem daunting. They don't want to feel guilty if they don't want to, or can't, finish them.
McCrary-Ruiz-Esparza allows herself to put down a book at any time.
That's the thing that keeps her reading.
---
"Life is really too short to read books you don't like," she said.
It's important to know that stopping a book isn't a failure. You can always pick it up again down the road if you want to. Knowing you have the freedom to do that can help you keep up your momentum.
In some cases, you won't like a book in the moment because it doesn't quite fit your life.
You might find that your commute isn't the best time for a complicated book about psychology, even if that's something that interests you.
There's also no shame in re-reading the books you used to love as a kid. You'll learn different things from them now that you're older.
5. Ask for help
If you're not sure where to start, or where to go next, visit your local library or independent bookstore and ask for recommendations.
Libraries and independent bookstores often hire people for their knowledge of different book genres. If you know you like a certain book, they can point you to another you'll like just as much.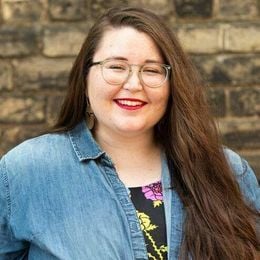 Gretchen Brown
is an editor for Rewire. She's into public media, music and really good coffee. Email her at
[email protected]
, or follow her on Twitter @gretch_brown.