Make Your Love Outlast Your Partner's Continuing Education
by
Cara Haynes
Most people's response to getting a degree isn't "Let's do that again!" But for people who are supporting partners going through school, that's basically what's happening.
Sure, partners of students don't have the homework or the pressure to pass tests, but you're still carrying an academic load. And whether your partner's in the trenches of medical school or the drag of night classes, being in it without really being in it can get old.
"Going through school once was hard enough," said Shauna Young, an event coordinator for Kids on the Move who supported her partner through law school. "But then I realized it was almost just as hard to support a spouse while they are getting a degree.
---
"While it was an amazing three years for him educationally, I know that both he and I would never wish it upon ourselves again."
Although it won't be easy all the time, supporting your partner is key. But how do you make sure school doesn't come between you? Here are some tips from relationship professionals and folks who've lived through it.
1. Get comfortable doing your own thing
Your partner being in school probably means you'll be spending less time together than you'd like. Rather than bingeing your loneliness away with Netflix or constantly checking up on them, try putting your efforts into something more gratifying. This is a great time to resurrect a hobby or devote more hours into your renovation project, novel, garden or community.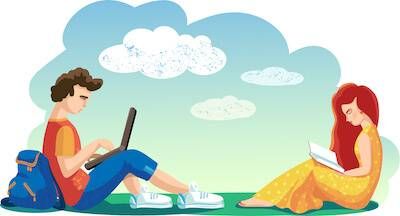 Giving your partner space will help you and them feel better about the time apart.
"There were a lot of evenings I spent by myself, or visiting friends and family, because I wanted to leave the house quiet," Young said. "It was difficult to have to tiptoe around, but I knew that it was worth it to help him do his absolute best by giving him that space."
2. Be intentional with your time
Yes, your partner will be busy. But don't assume you won't have any time together. It's important to keep your relationship at the top of the priority list.
Since time together is scarce, it's important to spell out your intentions for how time will be used. If one partner is expecting date night when the other wants a few more hours to cram for a test, both will end up feeling misunderstood and neglected at the end of the day.
"We became intentional with the time we had with each other," said Micah Klug of the blog Home Faith Family. "We knew the day and times where we had family time, as well as a date night once a week.
---
"Having this specific time helped us avoid the pitfalls of miscommunication, feeling unwanted and unloved, and the everyday stresses that come with a partner being in school."
3. Remind yourself that you're on the same team
If you have more discretionary time than your partner, you'll likely end up shouldering the majority of the tasks that someone in the relationship must do, like preparing meals, cleaning the house and doing laundry.
For couples with kids, this list of obligations quadruples. After a few weeks of doing more than your share of the dreaded chore list, it's easy to feel unappreciated and resentful.
Try to keep this sort of thinking out of it.
"You want to avoid any overt or covert competition over who is doing what, who is doing more, etc," psychologist Jesse Matthews said.
"I encourage couples to think of themselves or their families as a team. A team is always on the same side, working together toward mutual goals, so it doesn't matter who is doing what or who is doing more because it benefits all involved."
But let's be honest: the team mentality won't always be enough. When that happens and you just can't deal any longer, communicate.
"Being able to renegotiate your relationship responsibilities over and over is vital to maintaining balance," said Sarah Epstein, author of Love in the Time of Medical School.
If you ask your partner, chances are they'll have time to squeeze in dishes during a study break or drop the kids off at school on their way to class. Even if their contributions are small, they can go a long way toward keeping your relationship balanced.
4. Remember that it's only temporary
No test, class, semester or degree program lasts forever. The time might even go by faster than you expected.
Even though the degree might feel like it's an eternity away, remember that you'll both get there eventually. In the meantime, try focusing on the positive aspects of having a partner in school. Long vacation breaks, access to university resources, increased opportunities and school sports are all wonderful perks.
"I would say having one partner in school leads to a more mindful approach to the relationship or the family," Matthews said. "Since time is at a premium, there is more thinking and planning ahead, more consciousness regarding different aspects of the relationship or family life, and often more gets accomplished. This is all contrary to our natural tendency to become complacent or to live on auto pilot."
School can be rough—no amount of advice will change that. But the right attitude paired with relationship management skills can go a long way toward keeping you and your partner happy through it all. Keep each other as the priority, and you won't lose your sanity—or your relationship—to school.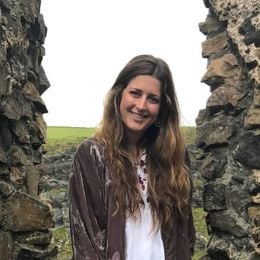 Cara Haynes
is an editor and freelance writer who thinks words are probably the most important thing we have. She spends too much time thinking about them, whether that means reading the labels on her shampoo bottles or sending novel-length texts to her husband. When she's not doing word work, she enjoys doing leg work in the mountains with her goldendoodle, Dobby. You can find her wherever there is chocolate-chip cookie dough within walking distance.