Can You Have Love and a Chronic Illness?
by
Rachel Crowell
I'm a sucker for love stories. I'm drawn to love's ability to be beautiful, messy, consuming and inspiring–all at once. New "Independent Lens" documentary "Unrest" illustrates a love story with all those elements, plus one complicating factor: myalgic encephalomyelitis (ME), commonly known as chronic fatigue syndrome.  
Filmmaker Jennifer Brea made "Unrest" from video diaries of her own experience with ME. In the film, we see her transformation from a Harvard Ph.D. student to a person who is sometimes too ill to sit up in a wheelchair or form coherent sentences.  
Yet one thing the illness doesn't take from Brea is the love of her husband, Omar Wasow.  
In one of the film's most poignant moments, Brea says to Wasow, "I know you keep saying, like, not to think of it like this, but I just feel like I'm robbing you and I'm hurting you" with her illness.
His response is, "All I can tell you, love, is I am so grateful that you are in my life... If I can talk to you, if I can, like, hold you tight, I'm good." 
Brea was lucky to have a committed partner when she was forced to navigate her diagnosis and deteriorating symptoms. But what if you're one of the 117 million U.S. adults living with a chronic illness or invisible disability, and you haven't yet found love? What are the difficulties in reconciling your health and your love life?
Cori Bruce is a Kansas City, Missouri, resident who became sick two years ago. She was a full-time college student with a part-time job and an internship position before her illness progressed to the point that she's "currently apartment bound, unable to work or attend college anymore," she said in an email to Rewire.  
She suspects she has ME, but her doctors are still working to fully diagnose her condition. She met her current partner online through a gaming community and they just moved in together. 
Rewire spoke with Bruce about her advice for people battling conditions like ME while navigating the dating world. Her responses have been edited for length and clarity.
Rewire: How do you decide when and how much to share about your illness with someone you're dating? What advice do you have for others?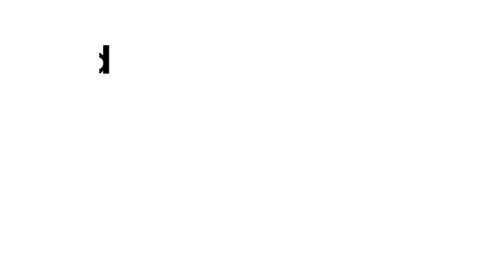 Cori Bruce: For me, I am up front with it. Always. I can't help that I am sick, and I don't have time to deal with judgements or cruelty about it either. But it also depends on the individual. Not everyone is okay with being open about their illness, and that is fine too. Because it's also a very personal thing to talk about.
My advice would be to be as open as you can be if it's a relationship you really want. But also ease the other person into it if that's what you need for your own comfort. That way it's not too much all at once.  
Rewire: What are your worries about dating? How do you deal with them?   
CB: Am I enough? I feel like that is the biggest one. Because being sick like this makes me feel like way less of a person just because of my limitations. Am I a burden?   
I remind myself of my good qualities, what I am capable of, and that I am still me despite all of this. It's hard when I start dropping these word bombs on myself, but all I have to do is remind myself what is good and awesome about me or even ask my partner or my bestie, Kelly, because they won't let me do that to myself. 
Rewire: How can people support their partners with chronic illnesses? 
CB: Support them to the best of your abilities. I know our illnesses are complex and hard to understand, but just try and be patient with them. Understand that something can happen at any time, so just roll with it. Just love us and we'll love you. 
In sickness or in health
Laura Boston Thek is a freelance lifestyle photographer, an American who lives "south of Munich in the German mountains," she said in an email to Rewire.  
During her freshman year of college, she was diagnosed with systemic lupus erythematosus.
"I was given the prognosis of possibly seven years' life expectancy," she said. "That was the average at the time for this type of lupus. Thankfully, we apparently caught the disease early, I was put directly on lifesaving medication and I outlived their prognosis." 
In the years since, she has been diagnosed with multiple other conditions, including glaucoma and a thyroid disorder that led to her having that gland surgically removed.  
Boston Thek and her husband of 37 years met before her lupus diagnosis. Rewire asked her to reflect on how their relationship has endured both the standard test of time as well as the test of chronic illness.
Rewire: How have your illnesses affected your dating life and marriage?  
Laura Boston Thek: Pain and fatigue are not great motivators for romance but you have to learn your own love language. When you live with someone who is compromised, doing small things like remembering to pick up after yourself and not leave work or worries for the other person can be a beautiful way to say "I love you."
Encouragement, listening, support and taking a worry off their shoulders can be quite the aphrodisiac. Passionate love making may not always be possible when there is pain but offering hand massages or shoulder rubs and not taking it personally when the chronically ill partner says no is also important. Sometimes even hugs hurt so you need to learn new ways of sharing affection.  
Rewire: What advice can you share about communicating around a chronic illness or invisible disability?  
LBT: Realize that everything has to be on the table. Nothing can be taboo. Everything should also be discussed and agreed upon before entering into a lifelong commitment together.  
Have consultations together with doctors and seek therapy either alone or as a couple. You need all the help you can get.  
Thankfully, with social media you can find free support right at your fingertips. I have sought support on various online groups and Facebook support groups and have found great help and friendships there.  
For us, finding the humor in any and all situations has really helped.  We have made several doctors quite upset with us when we both hit the floor laughing as they hand me a pamphlet for yet another unpronounceable disease.  
Keeping your thoughts positive seriously does help. I am not saying you are going to heal yourself through smiling but there are hormones released when you laugh or smile that give you pain relief.
Rewire: What advice do you have for partners of people with chronic illnesses?
LBT: Listen to them. Honestly, listen to them and make sure they know you are listening. My husband isn't the most emotional or the most communicative but he will show me through actions that he is listening...

Offer to make some phone calls (to doctors) for them. When you are sick the whole process is overwhelming… Everything feels like a marathon, so if you know your friend or partner is facing these challenges, sometimes just offering to drive or to make calls can make a world of difference.  
Ask how you can help. Observe and see what they are struggling with. Many times they will say no, because just the act of trying to tell you what they might need is a hassle.  
Sometimes just gently stepping in can be the right answer. 
Rewire: What else would you say to people living with chronic illnesses or invisible disabilities?
LBT: One of the most important things to remember is you are enough.  Remember anything you do is enough.
Do your best not to procrastinate. Set goals each day and write them down. Tick off your accomplishments.
Be careful who you let into your "circle of trust."  People have to earn the right to be there.  
It is okay to say no to anything that is draining you and not lifting you up.
Be your own advocate.
"Unrest" premiered on "Independent Lens" on Jan. 8, 2018. Check your local PBS station's schedule for broadcast dates and times.