5 Things We Learned About Love in 2017
by
Katie Moritz
From vacation hookups to "living apart together" to divorce, we've learned a lot this year about how people are falling in—and out—of love. Here are some of the most interesting relationship tidbits from 2017:
1. Met someone online? Get to know them before you go on your first date.
To make the most of your first Tinder date, spend time getting to know each other before you meet. Research suggests that we're often let down when we meet an online suitor for the first time. To combat this, manage expectations by learning a bit more about what they're really like—beyond their profile page.

2. Couples often don't get the help they need.
Research on the impact of relationship therapy over the past decade shows that 70 percent of couples that seek counseling benefit from it. But there's also evidence to suggest that many couples who need professional help do not get it. Or if they do, it's too late. Here's how you can avoid waiting too long for couple counseling.
3. Throwing a wedding costs a lot. But even just attending one is expensive.
The average wedding-goer spent more than $1,000 on every wedding they attended in 2017. The biggest chunk of that was spent on travel and lodging. We're in the midst of engagement season now—get inspired with ideas to cut down on wedding costs.
4. Giving your significant other space on social media might make your relationship healthier.
Although you might be tempted to stay up to the minute with what your significant other is posting on Facebook because you love them, being too keyed in can result in a less satisfying relationship. In one study, people who were very involved with their partner's social presence reported feeling worse and less trusting in the relationship.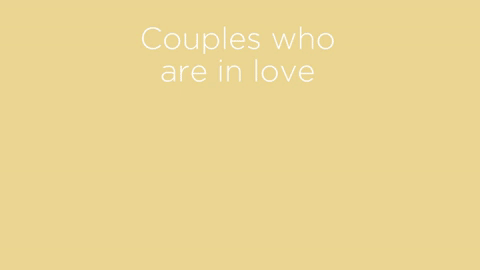 5. Young adults are dating long-distance to focus on their careers.
Relationships can take all kinds of forms these days. And with so many young adults hustling to get a solid start to their careers, couples are making it work long-distance so both people can work toward their dreams.

Katie Moritz
 was Rewire's senior editor from 2016-2019. She is a Pisces who enjoys thrift stores and pho. Follow her on Twitter @katecmoritz.