'Long Distance' Podcast Chronicles Untold Stories of the Filipino Diaspora
From tales of love to tiki bars and COVID-related racism, Paola Mardo explores the full range of Filipino experience.
by
Jessica Lipsky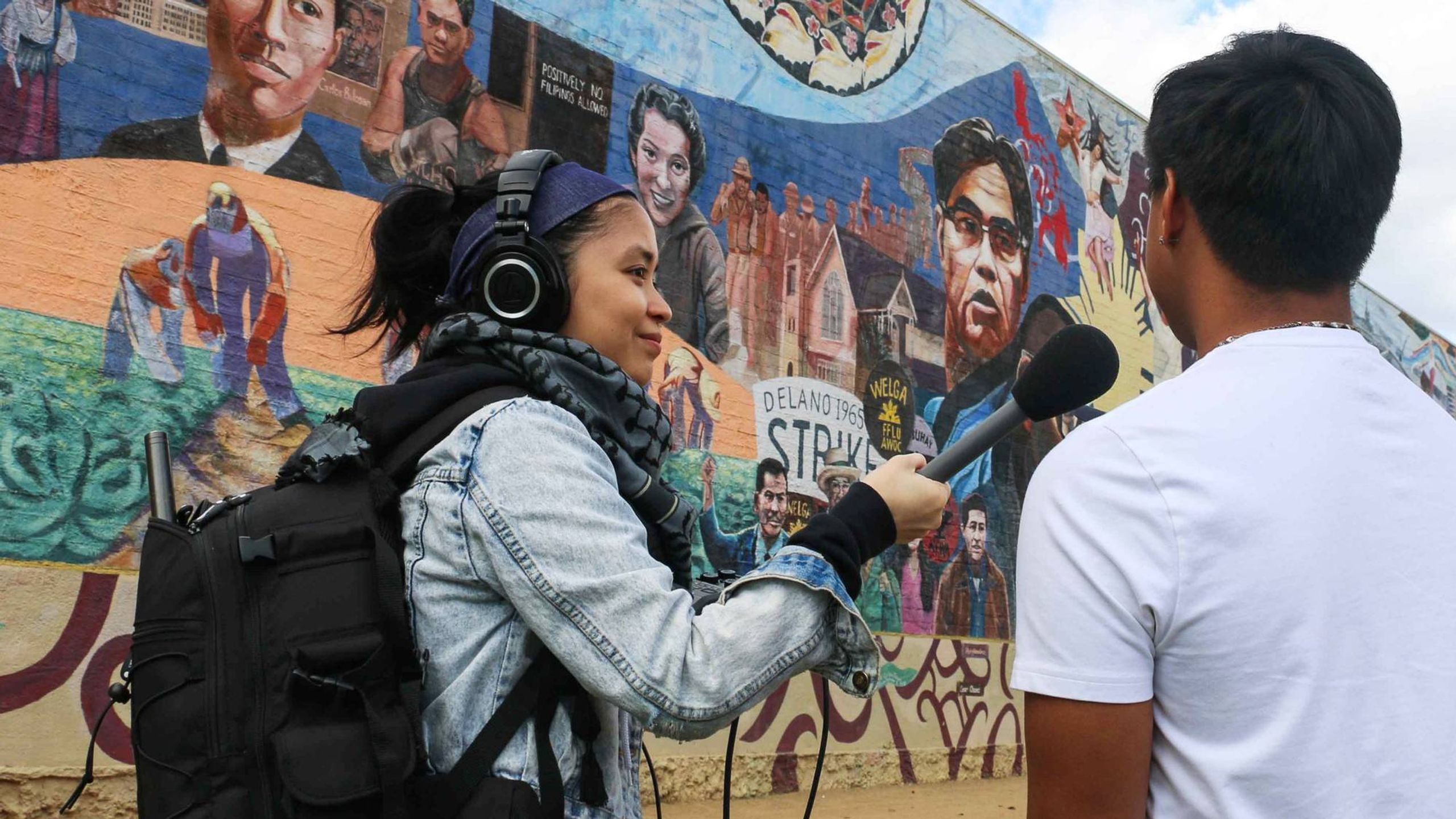 In 2003, Paola Mardo moved with her family from the Philippines to San Ramon, California. The Bay Area suburb offered good schools, parks, safety and opportunity. It was also overwhelmingly white.
As she navigated her new neighborhood and high school, Mardo, then 15, experienced microaggressions, racism and anxiety.
"I was very shy and insecure. My first day, all the kids looked the same — all white — and I could not feel more lost," she later recalled.
Mardo eventually made friends after joining theater clubs and the school newspaper, but still she felt lonely. (Full disclosure: I attended high school with Mardo.) Her experience was not unlike that of many members of the "1.5 generation" — immigrants who arrive in the U.S. as children or teens.
Adding to Mardo's sense of culture shock was her AP history textbook, which relegated the entirety of America's involvement in the Philippines — spanning 48 years of colonization, a war and a large diasporic population — to less than a page.
Creating a platform for Filipino stories
When Mardo moved to Los Angeles after college, she began noticing signs promoting Historic Filipinotown. She started interviewing people in the rapidly gentrifying neighborhood about their lives and developed the framework for a show to highlight lesser-known stories from the Filipino diaspora. 
In October 2018, the "Long Distance" podcast was born.
With Mardo as host and producer (working alongside producer/video director Patrick Epino), "Long Distance" explores Filipino experience and identity through reported, narrated histories and personal tales. 
During its first two seasons, "Long Distance" dug deep into the important role Filipinos played in the Farmworker Movement of the 1960s, told the story of an AIDS activist in San Francisco, followed former high school sweethearts turned overseas Filipino workers and even interviewed actor Dante Basco (who played Rufio in the 1991 film Hook).  
The podcast and associated video series have become an auditory connection for a global population of Filipinos and others who enjoy Mardo's nuanced, personal storytelling. 
"I say it's 'stories in the Filipino diaspora.' But honestly, it's just stories, and they just so happen to be about Filipino people," Mardo said. 
"There's no podcast like this, and actually very few Asian American narrative podcasts. Asian American stories, and even Filipino stories, aren't covered or given the same platform as other communities."
From "too niche" to "must listen"
At first rejected for being "too niche," Mardo and Epino soon caught the attention of Google and PRX, when they were selected for the inaugural Google Podcast Creator Program. Besting more than 6,000 applicants in over 100 countries, "Long Distance" ended up on multiple best-of podcast lists.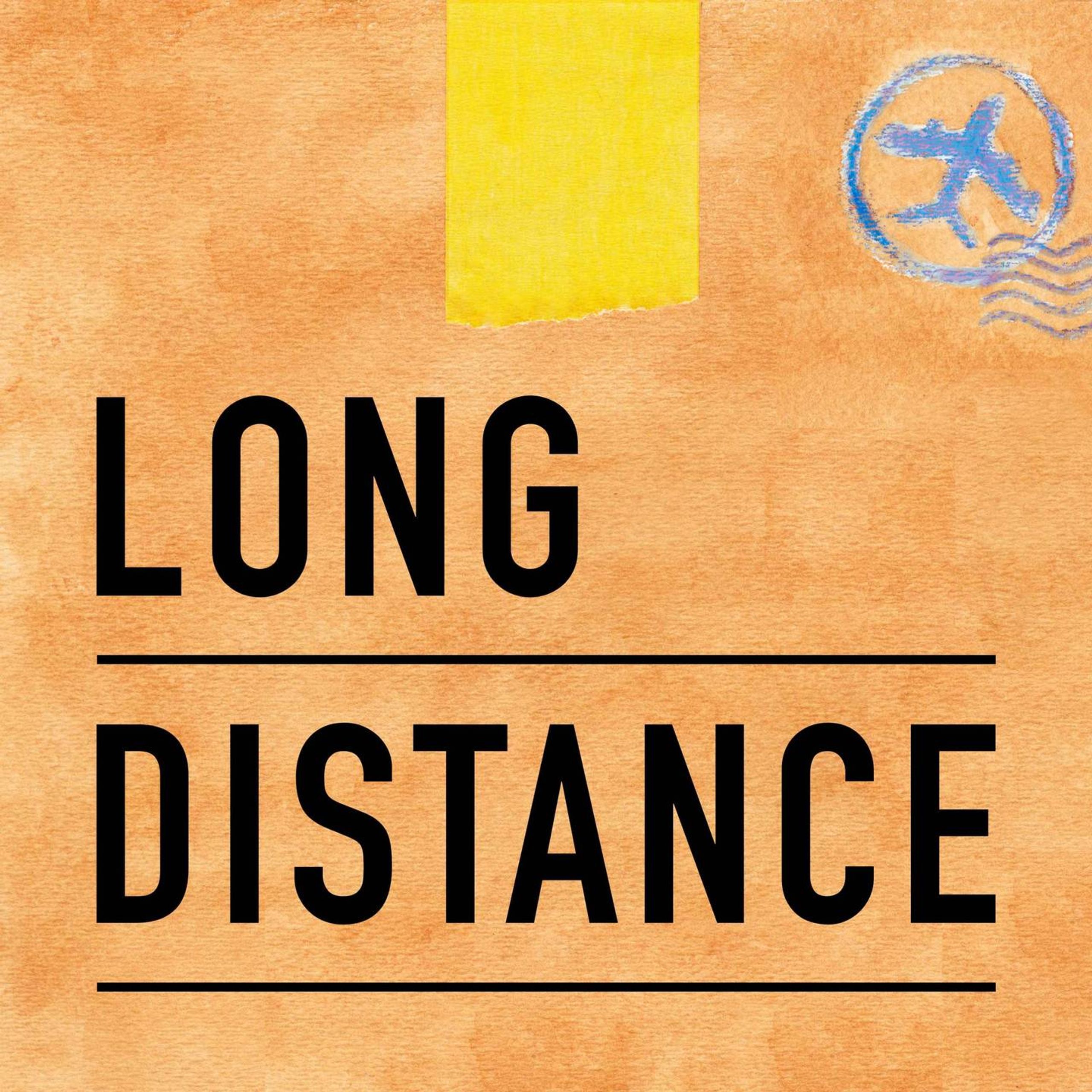 "More people took notice internationally, especially in the Philippines," Mardo said, adding that she was surprised people living in the Philippines would be interested in Filipino American stories. 
Most of the show's listeners are Filipino, though others are married to Filipinos or just identify as history buffs. Some have come to the podcast for its particular perspective on race and immigration.
"In the beginning, a lot of stories were focused on identity — what it means to be Filipino in America. Now, it's evolved beyond that," Mardo said, pointing to a recent two-part episode on human rights activist Myrla Baldonado.
"Activism and resistance are big aspects of Filipino identity because, for so long, Filipinos have either been colonized or oppressed in many different ways. So to interview a woman for whom resistance is in her DNA was really cool."
Confronting racism in the time of COVID-19
"Long Distance" has also documented anti-Filipino sentiment throughout its run. The first episode examined a hate crime in a Stockton, California, neighborhood where Filipino immigrants first settled in the early 20th century. 
Earlier this year, just before California's shelter-in-place ordinance, Mardo went grocery shopping in Eagle Rock, home to the largest population of Filipinos in LA. There she experienced a COVID-related racist incident:
Mardo drove home to record her experience. She then spoke with blogger Phil Yu of Angry Asian Man and Devin Cabanilla of the Filipino American National Historical Society for an episode on racism in the time of Corona. 
"Racism toward Asians is obviously not like what Black people experience on a daily basis, whether or not we're in a pandemic. But what our community has been facing is so specific, and it just kept getting worse. People are getting beat up just for being Asian," Mardo said.
"The worst part is having a president who keeps using anti-Asian words and thinking it doesn't translate or it's not impacting people. And yet, it is." 
The season two finale featured conversations with Filipinos working on the frontlines of the pandemic. Many of these essential workers said they hadn't experienced racism while on the job, but had encountered xenophobia outside of work.
"Ever since the show started, we've talked about things like race, racism, and how these things affect communities. I do think we need to talk more about things like anti-Blackness," Mardo said. 
Mardo and Epino recently offered resources to listeners in the wake of George Floyd's killing and in support of the Black Lives Matter movement. They compiled an expansive list of podcasts, films, organizations and more. Among the resources is a Tagalog version of Letters for Black Lives, a multilingual letter-writing platform for sharing information on social justice.
The future of "Long Distance"
Between COVID-19, protests and a new job, Mardo said season three will likely debut toward the end of 2020. She is planning to release a few interim episodes, including a piece on Filipinos in Louisiana reported with funds from the Google Podcast Creator Program.
Mardo is also figuring out how to supplement the podcast's Patreon and donation campaigns to sustain the series while expanding its production. She hopes to tell more international stories and play with the show's format, perhaps trying serialized storytelling and non-narrated episodes.
The experience of producing "Long Distance" has opened Mardo's eyes to the wide scope of experiences within the Filipino diaspora, as well as to her own history. 
"I understand my family more. I understand my own experience more. Moving to Cal High at 15 was very difficult for me, and I did not know what racism was. I did not know what microaggressions were. Doing this has been really exciting because it explained to me that what I was feeling was totally normal," Mardo said.
"('Long Distance') has given me the vocabulary to describe my own experiences, but also that of my community. And I just have so much to learn honestly."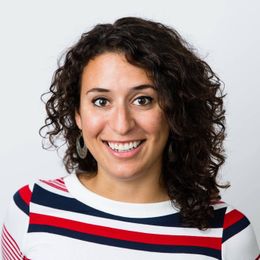 Jessica Lipsky
 is a Brooklyn-based journalist covering culture, music and media. Her work has appeared in Billboard, Columbia Journalism Review, PRI, Newsweek, Vice, and LA Weekly.