How to Lobby For a Cause You Care About
by
Jen Fuller
You've developed a passion for an issue that matters to you. And not only do you want to act, you want your elected officials to follow suit. But what are the first steps to lobbying your elected officials on a policy position?
"In its purest sense, lobbying represents our First Amendment right as Americans to peaceably petition the government for a redress of grievances," longtime political journalist Bill Moyers wrote for PBS.
However, this right to petition our government has grown increasingly professionalized over the years as lobbyists—and special interest groups—have multiplied, honed in on their causes and become well-funded. So far in 2018, nearly 11,000 lobbyists have spent $1.76 billion lobbying for the interests they represent, according to government watchdog website Open Secrets.
States define lobbying differently, but generally consider "lobbying as an attempt to influence government action through either written or oral communication" and lobbyists to be people, other than constituents or lawmakers, that are paid for this work, according to the National Conference of State Legislatures.
"Business does tend to dominate the lobbying landscape whether in terms of dollars spent or numbers of organizations involved," said Edward Walker, a professor of sociology at the University of California, Los Angeles.
However, "if you look at lobbying by individual industries, (they're) not really that political," Walker said. "They're interested in standard-setting and awards among competitors."
Peak associations are lobby groups that represent multiple industries at once, such as the Business Roundtable and Chamber of Commerce. Those are the more political lobby groups, he said.
But for-profit companies and trade organizations aren't the only groups lobbying government. Nongovernmental advocacy organizations and think tanks push for wide-ranging actions like more rigorous environmental protections or better healthcare access.
Open Secrets tracks lobbying spending by organization, issue and congressional race if you want to dive into specifics of lobbying impact.
Why lobby?
Engaging with decision-makers can sometimes feel like a futile endeavor against these well-funded efforts, but remember that elected officials are ultimately held accountable by constituents at the ballot box.
You might have already lobbied your elected officials by signing a petition, attending a lobby day at the capitol, participating in a march, or calling or writing your representatives.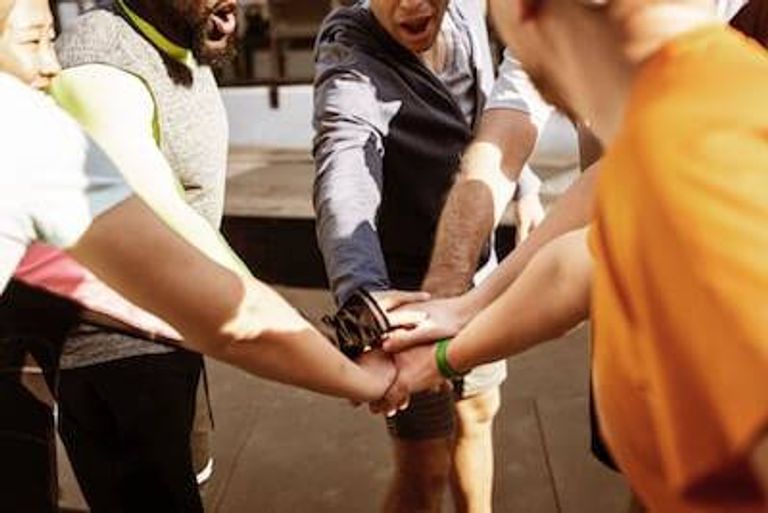 These mobilizing actions can signal that your movement has numbers, especially if it takes a lot of time out of peoples' day to participate, Walker said.
He makes a distinction between mobilizing and organizing—the latter "takes place behind the scenes to develop long-term political force" possibly preparing candidates for office.
"If you can tie these together, then you have a one-two punch," Walker said.
Though it sometimes doesn't feel like it, constituent opinions do matter. Whether you're joining a nation-wide campaign, or there is an issue dear to you that you want to advocate for, writing your representatives can make a difference and feel empowering. The tips below help you understand when, what, to whom, and how to write letters to your representatives.
When to write
You can time your lobbying activity to when legislation you care about is up for debate or a vote. Letting your representatives know what you think can influence the way they vote on a bill.
You can also write your officials about existing policies that you believe need to be changed or updated.
To write a well-informed letter to an elected official, you'll need to do some research. You want to demonstrate knowledge of policy options. This could include an understanding of current policies, proposed policies (and whether the elected official supports or opposes them) and policies in other locations that have proven to be successful.
Reading and understanding the law is skill that takes a bit of practice. Luckily, there are nonpartisan websites that enable you to quickly get a handle on proposed legislation:
Who to write
It's important that you target your communications based on who is in charge of the issue you want addressed. For example, it doesn't make sense to write your U.S. Senator about a broken stoplight in your neighborhood.
City and other local elected officials are more accessible than other types of politicians. They hold regular public meetings near your home—you can attend and make statements. Your city likely has a feedback mechanism on its website or in a physical location. Check your city or county's website for contact information.
State elected officials are less accessible than city officials, but are a good option for addressing issues decided upon at the state level, as well as some local issues.
Federal elected officials are very busy and typically the least responsive to individual communications; however, your viewpoint is important to them.
How to write
Use proper letter formatting, including the date, formal titles, the recipient's address, your contact information and a signature.
Open your letter with who you are. Identify yourself as a voter or constituent in the representative's district if you are one. If not, say why you're writing to them (for example, they could be a swing vote on an important national issue).
Keep your letter or meeting request brief and impactful. Focus on only one issue.
State early on why you care about the issue.
Don't be offensive or overly flattering.
Be respectful, factual, and accurate (and use spell check!). Showing you're knowledgeable about the issue can go a long way. The staffers who read these letters are experts in certain areas and will know all the details. A well-informed letter is more likely to be taken into consideration than an angry tirade, especially one devoid of facts. Opinions of constituents are important, but facts must also be weighed—a lot of these decision-makers are lawyers, after all.
Tell a compelling story.
If you want a response, ask for one! Include all contact information so staffers can reach you.

Jen Fuller
 is a Ph.D. candidate in environmental social science at Arizona State University, currently residing in Minneapolis. As an educator and researcher, she is frequently pondering the intersections of technology, culture, the environment, policy, and politics. She is deeply uneasy with the lack of Oxford commas in this writing. You can follow her on Twitter @soundbitelife.