Is Living With Roommates the Right Move for You?
Sharing a household is only as good as you make it.
by
A.W. Geiger
I've had at least 16 roommates over the past 10 years. I've had six roommates in one cramped house in Missouri. I've had one roommate in a spacious ranch in Orlando. I've had roommates with kids, bachelor roommates, absent roommates, good roommates, bad roommates.
I love the community of living under one roof with other young people, from sharing a cup of coffee in the morning to lamenting a breakup at night. I dislike other parts of the rental life, from cleaning others' dishes to having to wear earbuds at night.
More households in the U.S. are renting than at any point in a half-century. This is especially the case for young adults: In 2016, about two-thirds (65%) of those younger than 35 were renting.
Most are living with roommates or a parent, according to U.S. Census data. That's dramatically different from 2005, when most young adults lived on their own.
How can you make the best of your time spent in a shared space?
Adjusting to life with roommates
For Gianna Hernandez, the camaraderie of communal life always beckons.
"I have had around five or six roommates, two of them being international in Japan and China," Hernandez, 28, said.
"Regardless of where it is, there's a sense of camaraderie from being a roommate. Everybody's adjusting together. I think it's a really beautiful thing. It helps that roommate relationship grow and develop."
Ben Grenaway, 27, has had roommates most of his adult life. He prefers the community that comes with having roommates.
"I think that having a home and not having roommates just feels like this American dream," said Grenaway, who lives in Salt Lake City.
"The further we go in life, the harder it is for our generation to make sacrifices to make things feel like home. You have to compartmentalize what feels like home. You have to come up with your own definition."
The communal life is not for everyone, though. For Sydney Musser, 26, bad experiences with inconsiderate roommates led her to prefer living alone.
"I have had a history of not-so-great roommates," Musser said.
"It's hard to live with other people. I feel like when you're living with family, you know them, you understand them. … I remember coming out of high school and being so excited to be in college and meet people. But when I went to college, it totally flipped."
Musser now owns her own space in Harrisburg, Pennsylvania, where she lives and works.
"I finally have a place that's all to myself," she said.
"When I was looking around, I was thinking, I could afford so many other places if I could split it with someone. But I'm just happier having my own space."
Lessons learned from communal living
Life with roommates is only as good as you make it.
"Set rules and set boundaries from the get-go," Hernandez said.
"You gain a level of respect for each other. I have this set of expectations and we have to abide by them."
Openness to someone else's personality is key, too.
"I would also say to not judge a book by its cover," said Hernandez, who lives in Charlotte, North Carolina.
"When I was in Japan, I lived with a girl who was the complete opposite of me. She ended up being an amazing person. I didn't expect us to be friends, but we became close because of the situation we were in. You get to know someone really closely when you live together."
Grenaway now owns a home and hosts roommates to cut costs and have the same communal experience he had as a renter. And while he has to set boundaries with his roommates, he believes equity is key.
"When it's just you and a roommate, the power dynamic is fifty-fifty," Grenaway said.
---
"I believe being equitable is more important than having power over someone. … That's been a learning experience with my roommates.
"I try to show them that this is their home."
Sharing a household with family
Shared households aren't just filled with friends these days. Living with family in adulthood is becoming more and more common.
Laura Harman, 30, recently moved into her boyfriend's parents' house outside of Los Angeles after hitting a financial hurdle.
"My current experience has been up and down," she said. "I've been on my own since I was 18 years old. So, now I'm 30, and I'm moving in with my boyfriend's parents, into his childhood bedroom. It's been an adjustment."
"I think the biggest misconception that we've had to deal with is that we went to his parents and asked for them to help and asked for pity," Harman continued. "But it's the opposite: They came to us. I do think people feel like we're a charity chase."
[ICYMI: How to Live With Your Parents the Right Way]
For Hernandez, who is Latina, living with family as an adult is both a common and important part of her culture. As a child, her home was often brimming with extended family. Now she sees it playing out with her friends.
"My white friends have gone to other cities around the country, whereas when you look at my Latino friends, they live near family or they are working to get back to them," Hernandez said. "A lot of Latinos don't move until they're married. I have friends who are 27, 28 who haven't moved out. It's just the culture."
What makes a home?
Roommates can make rental housing feel more like a home. There's a camaraderie built from the ups and downs of life together.
"I'm very much an extroverted person, so I would almost always prefer having people around, cooking together, doing things together," Grenaway said. "That's what home is to me. Home is not being by myself. Home is being with people. It's not necessarily a place."
"My sense of home comes out a lot more from the people than the place," Hernandez said. "I'm living on my own right now and I've had two or three people who say, 'You don't like it?' I say, 'No, I hate it.' I don't have community, I feel alone. I want to be with people."
Hernandez plans to move by October. She wants to find a new place – and new people, too.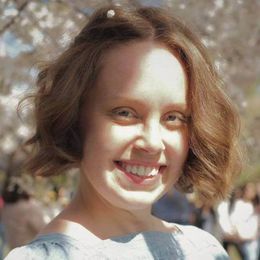 A.W. Geiger
is a journalist and writer who lives in her native Florida. You can contact her at
[email protected]
and find out more on her website.