Could 'Living Apart Together' Help Couples Thrive?
by
Katie Moritz
Young adults are pushing the boundaries when it comes to relationships: we're meeting each other using apps, getting married less and waiting to have children if we have children at all.
But despite shaking off some social norms, we're still clinging to others: Living together, whether as a married couple or as committed partners, is still seen as a signifier of a healthy relationship, an important step to becoming a full-fledged adult.
Jacquelyn Benson, who teaches human development and family science at the University of Missouri, has studied the phenomenon of married and committed couples "living apart together" —keeping two separate households rather than cohabiting—in older adults and thinks the findings have applications for a younger demographic as well.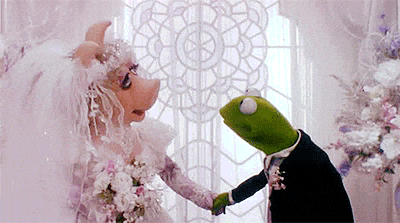 Relationships in the U.S. are changing. The number of married couples in the in the country is at the lowest point since at least 1920, and the average marrying age is the highest its ever been, according to data from the Pew Research Center.
But cohabiting is on the rise—increasing by 900 percent over the past 50 years, according to the Council on Contemporary Families. In 1997, 5.8 percent of 18- to 29-year-olds were living together out of wedlock. In 2011, that figure was up to 9.2 percent and continues to grow. Two-thirds of couples who married in 2012 had lived together for two years or more.
So, even when young couples aren't getting married, they're often moving in together.
"We have this expectation in our society that to have a healthy relationship and to be satisfied... you live together," Benson said to Rewire. "That's normative, that's the stage you go through."
Our generation eschews the "one-size-fits-all" mentality. So why do we have such fixed expectations for living together? Keeping homes separate could eliminate a lot of the conflicts that long-term partners experience, Benson said.
"There's a lot of discussion around this idea that if we rethink how relationships look, how you structure them, and if we're not so narrow minded thinking there's one way... it might keep people together," she said.
Why 'living apart together' can work
Humans are becoming increasingly autonomous creatures, Benson pointed out. Families are smaller, siblings share bedrooms less and less, "there's not as much stepping over one another like we saw in the 1950s," she said. More and more, people do their own thing rather than what their parents or society expects of them.
This trend can be at odds with our urge to merge.
People have "become very independent, so of course when you at the same time expect them to share everything with another person, that's going to be a conflict," Benson said. "Living apart gives you that autonomy you want while also giving you the option for intimacy."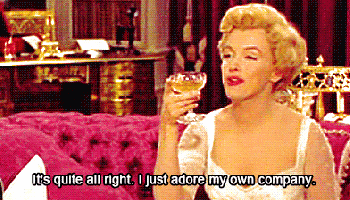 Partners who "live apart together" say they experience less conflict within their relationship because they're not fighting about little household things that often plague cohabiting couples.
"There's no complaint about who takes out the trash or the way you loaded the dishwasher," Benson said.
There's also a heightened sense of freedom in the relationship. Partners feel more empowered to pursue friendships and interests outside of the relationship. Some older couples are entering these nontraditional relationships after their first marriage ends. Some will turn to living apart as a last resort for keeping their relationship together, Benson said.
Because of social norms, this style of relationship isn't seen as an acceptable option for young couples, Benson said. Young adults still feel pressure to live together, get married and have children.
And some couples will thrive in a shared environment, Benson said, but we should get okay with the idea that some won't.
"Do we expect that everyone would be good at parenting? That doesn't even make sense. Some people are going to be not great at it," she said. "It's the same thing as living together as a married couple—(some are) better at sharing space, compromising, and all those things.
"It needs to be more of a change in mindset in a societal level," Benson said. "We need to rethink how people can construct their relationships and maintain relationships not generally thought as normative."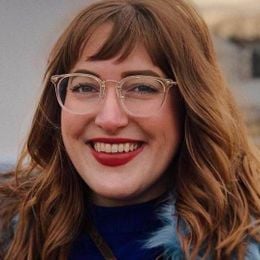 Katie Moritz
was Rewire's senior editor from 2016-2020. She is a Pisces who enjoys thrift stores and pho. Follow her on Twitter @katecmoritz.