Is Your LinkedIn Network Making You Doubt Your Career Success?
by
Gretchen Brown
LinkedIn is the Instagram of the professional world.
There's a post about your friend's promotion. Another connection just won a major award. Your college classmate was a panelist at a fancy convention.
They're snapshots of the professional lives of your friends and colleagues. And if you think about them too hard, they can make you feel like you've fallen behind your peers.
Like everyone else is achieving more than you are.
For Thomas Adams, a digital marketing consultant, it was enough to make him avoid the success stories altogether.
"While it might seem counter-intuitive, I found myself not feeling inspired by the stories but instead kept comparing myself to their success and… felt inadequate because of it," he said.
Instead of comparing himself to his peers in the industry, Adams focused on himself. Competition doesn't have to be your motivator for success.
"Commit to being your absolute best in whatever position you hold," said Shelly Meche'tte, a life purpose coach and women's advocate. "You do not have time to be concerned with what others are doing if you are focused on giving your all."
Write your own definition for success
When your goals are based on what your peers are doing, you might find yourself misled. You're not always going to know the reasons why people are in the position they're in.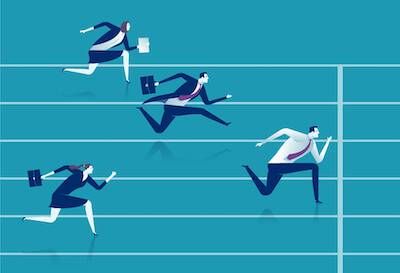 Maybe they had connections already. Maybe they're a better networker. Sometimes they have another leg up that you can't control.
Part of turning inward is figuring out what you want to accomplish. That's based just on yourself, not on what other people think you should be doing.
"They are the goals and objectives that ignite passion within you," said Richard Pummell, human resources lead at Develop Intelligence. "They're the ones that drive you to show up at the office and put in extra effort to accomplish what is important to you."
Focusing on your peers can give you the idea that there's only one definition of success: like starting your own company, or getting hired at a Fortune 500.
But everyone has a different path.
"A client of mine recently made a big change, deciding to accept a new job that would allow her to work fewer days each week so she could spend more time with her kids," executive and life coach Regan Walsh said. "But instead of celebrating, she was worrying."
Walsh's client worried people might not take her seriously. At the same time, the career of a close friend in the field was taking off.
Walsh says it's important to decide on your own definition of success not just once, but multiple times throughout your career. It should grow and change just as you do.
In other words, that dream job you were shooting for in college might not be your dream job at 35.
"Just as old behaviors that once served you well might now be holding you back, so, too, might old standards," she said. "You must continually redefine what winning means to you."
Celebrate your wins
It's also good to recognize those moments when you have hit a personal goal.
When you're caught up in a competitive industry, it might feel like you're just ticking off one box on a giant checklist. But stopping to celebrate those moments can boost your confidence in a big way.
Be your own hype man.
"Based on the hundreds of people I've coached, the people who have the courage to celebrate their wins along the way are more likely to have the stamina and desire to keep moving forward," Walsh said.
Deborah Sweeney, CEO of MyCorporation.com, takes this a step further. She says you shouldn't only celebrate your wins, but be actively grateful for them. Odds are, you've come a long way, too.
"Reflect on your existing accomplishments and be proud of them," she said. "It's highly likely that what you have achieved may be leaps and bounds above what others have done."
Work with, not against.
Your colleagues don't have to be your competition. While it's good to have a drive to do better, you might find that by linking up with the people you admire in your industry — instead of setting out to win some nonexistent game — that you'll have more success.
"Know that there is enough room in this world for everyone to be successful," said Jacquelyn Son. She cohosts the Glow Radio podcast, which focuses on entrepreneurship.
---
"You don't need to fight for your piece of the pie, there is enough for everyone to have their own pie."
In other words, that networking event that's making you anxious isn't an opportunity to get envious. It's a chance to connect and collaborate with other people like you.
You'll go further with a strong support network than without.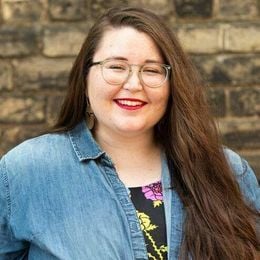 Gretchen Brown
is an editor for Rewire. She's into public media, music and really good coffee. Email her at
[email protected]
, or follow her on Twitter @gretch_brown.