How To Keep Life Stage Envy From Ruining Your Friendships
by
Jamie Lynne Burgess
September 10, 2018
|
Love
If you've been feeling lately that your friendships aren't as strong as before, you aren't alone in your loneliness.
The General Social Survey out of the University of Chicago shows a trend that Americans have lost close confidants, the people with whom they can discuss "important matters," over the years. The number is down from a previous average of three close confidants in the mid-1980s to only two in the mid-2000s.
These trends aren't playing out just on a macro scale; they're noticeable in our own lives, too. It was easier when we were teens and we celebrated life milestones together: getting our drivers' licenses, graduating from high school.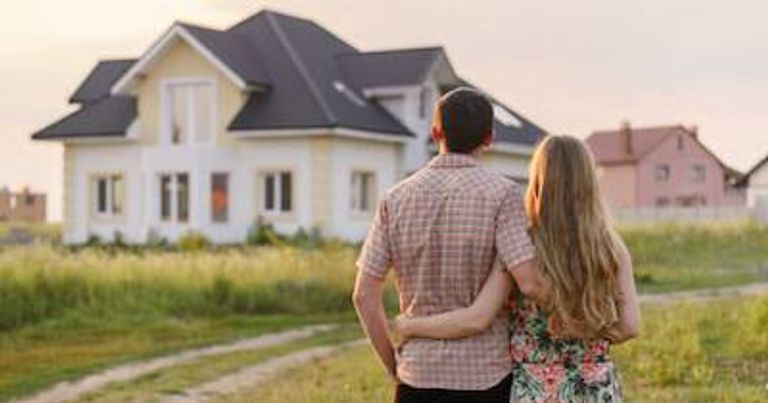 But as we race toward our own ideas of adulthood, we get separated, one pushing ahead in career, another in family. Some still inexplicably running through Europe without a budget. Some, seemingly, with it all.
And while I've always had a hard time subscribing to the idea that life comes with a checklist, it's no secret that there is a perceived order to things: degree, job, marriage, house, kids.
There are many millennials who are side-stepping the typical order, choosing unconventional career paths or roundabout ways to create a family. Yet this is still by no means the new normal, and there can be tension between friends across the starker lines of life stages, like a recent promotion or a new baby that affects a friend's availability, schedule and lifestyle.
Less connected than before?
"Shrinking networks reflect an important social change in America," wrote the authors of a study that examined GSS data. It turns out that loneliness is catching, and you might even feel a greater pressure when looking around at the portrayals of millennial life in movies and on TV that frame friendships as the new family.
But comedies about dynamic friend groups rarely capture the big life changes that stretch friendships to their limits. The staggering of friends across life stages can often lead to more figurative distances: you can feel that you don't have as much in common anymore, and what was once a close relationship has, by circumstance alone, fallen into radio silence.
So I reached out across the lines of life stages, to friends who are married and to new mothers, to those who have been laser-focused on career and achievements.
Across my friends' anecdotes, one thing became abundantly clear: We have all felt, at one time or another, that we were misunderstood. That a friend wasn't paying enough attention at the moment we needed them most.
For example, friend and her husband recently had a housewarming party, and, in her opinion, it was a lackluster affair. She had expected enthusiasm from friends in their social circle. After all, she had bought scented candles and gift certificates to Home Depot for their parties.
But it seemed "nobody cares about milestones they've already reached," she told me.
One woman I spoke to opened up about how her sister's wedding led her to break up with her long-term boyfriend: "It was like, because of the wedding, I knew that what I had with my partner wasn't for life," she said. "And at the same time, now I had to be her maid of honor while I was questioning everything about marriage."
Reach out in real life
Weddings are ripe for uncomfortableness around life stage differences, when emotions are already running high.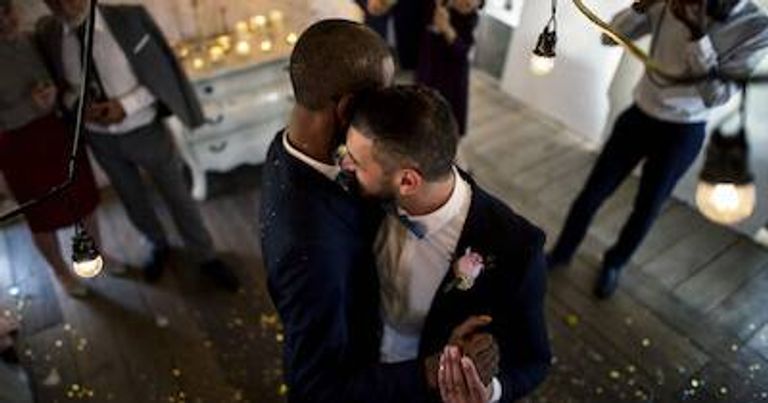 It's easy to blame the social media machine. In the swirling world of personal highlights, it might seem that everyone (but you) is moving forward in an overt and obvious way: their new wedding bands glinting in that Bora Bora sunshine, or their newly-minted book deal. It's enough to make anyone feel inferior.
The the first step to overcoming life stage envy is to close your apps and call you friends, commiserate with their difficulties (because we all have difficulties, no matter how curated our social presence) and celebrate their less-obvious victories as much as their important ones.
"I think what you have to keep in mind is that there are so many milestones and not all of them are really tangible, and not all of them can be shared," another friend whose sister is getting married just as she's ending her long-term, live-in relationship.
"Some smaller milestones are really important, like the first time you pay off your credit card in full in a month, or when you reach a new place in your emotional vulnerability."
These little things deserve to be recognized, even if it doesn't merit a Facebook or Instagram post.
Don't give up when things get tricky
While weddings can dredge up all kinds of emotions, parenthood is a surprisingly isolating experience.
"I just feel like I have all these 'convenience friends,' because we're all moms," one woman told me over email. "And I feel like now my old friendships, even though they are deeper, are obligations, even if I have outgrown them. There's no middle ground. It makes me want to stop trying to make new friends."
There are times—particularly around these big shifts in life—when your relationship just isn't 50/50 for a while. But if it's a relationship you're trying to keep, it's worth sticking it out. Think back: there was likely a time when you needed the extra love and support, when the scales were tipping in your direction. This is friendship: either supporting or being supported.
Having these talks, I noticed every one of us claimed to have been the victim of a life stage fallout. So, it seems likely each of us has also been on the other side, neglectful of a friendship as we moved into a different phase. And though it was unintentional, it still might have been hurtful.
Not all friendships can fall back on unconditional love, as family relationships often can. They require more consistent upkeep and reflection. They require you to put yourself out there a bit more, and sometimes, to be vulnerable.
If you have a friend going through something important and you've already been through the experience, be careful not to pass judgment or try to offer all the answers. Everyone handles these stages differently, and it's not your place to be the wizard of wedding planning or parenting; it's your place to be a friend, to listen and support.
And if you feel a friendship is slipping away from you, and it's a relationship that you truly value, it's always a good time to reach out. As Stephen Covey wrote in "The Seven Habits of Highly Successful People," love is a verb, and it requires you to act.
We've all felt neglected at critical times in our lives. Feeling connected to your friends is as simple as taking the focus off yourself. Often, a friend is already trying to tell you what they need as long as you're ready to listen.

Jamie Lynne Burgess
 Lynne Burgess is a writer who is fascinated by how places shape culture. She also loves podcasts, personal essays and public libraries. Get in touch on Twitter @jamburgess or follow her on instagram @jamielynneburgess.