4 Life Lessons I Learned From Our Elders
When a health scare triggered an existential crisis, I turned to wise elders for their advice on how to live a good life.
by
James Napoli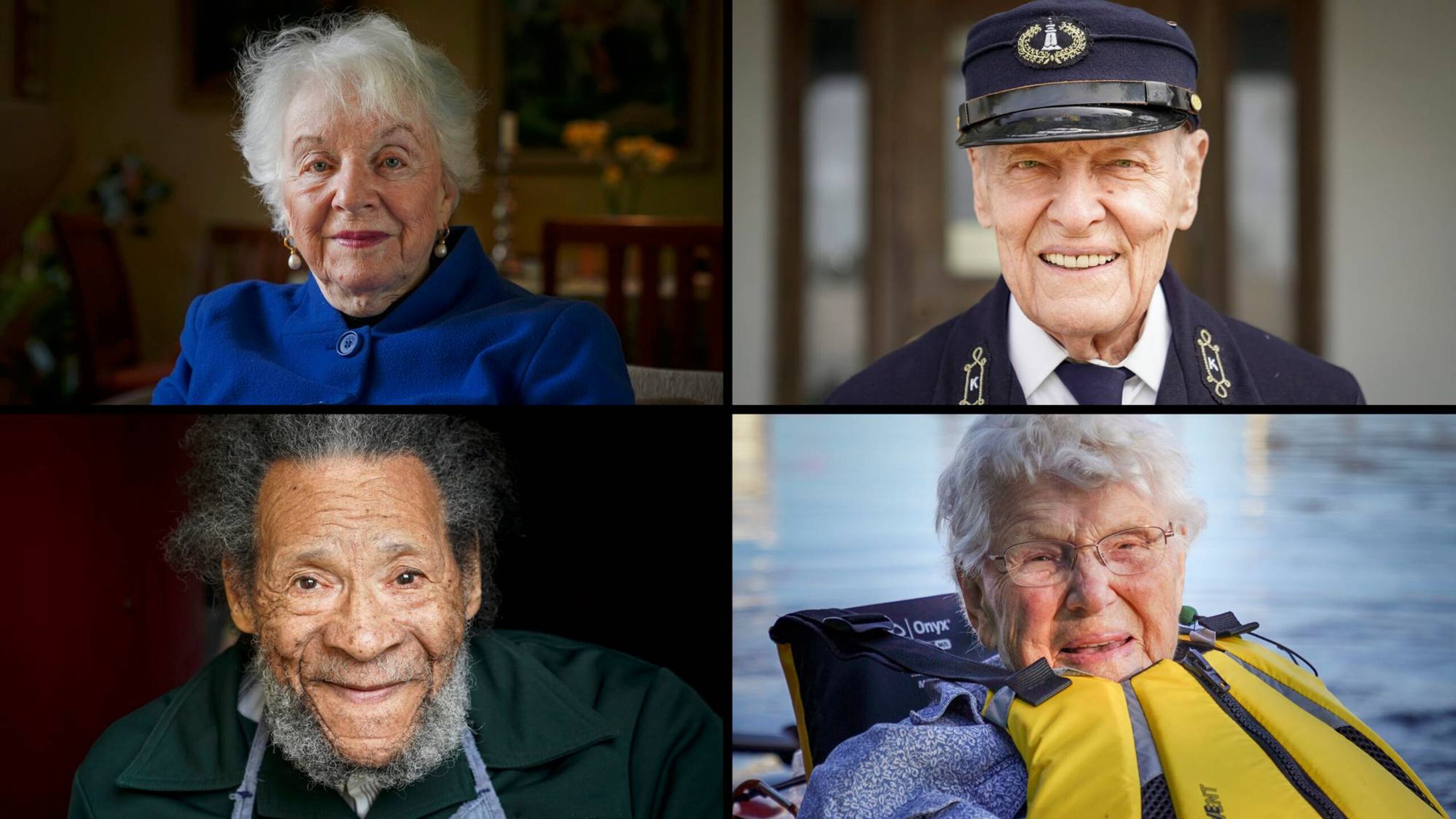 A few years ago, purple splotches appeared on my fingers and toes. I assumed these painful spots were just bruises, and I ignored them. A month later, my cheeks were covered in a rash. Then my right leg cramped up, like a charley horse that wouldn't quit. 
Time to see the doctor.
After repeat visits with specialists in nearly every wing of the hospital, I was diagnosed with two autoimmune conditions: lupus and antiphospholipid antibody syndrome. Basically, my immune system was attacking my own body. There's no explanation for why this happens. There's also no cure.
Until that point, I had never suffered a major illness and didn't really think much at all about my physical health. I simply took for granted that everything was working fine inside me, and I figured it always would.
After my diagnosis, that devil-may-care outlook shifted. I could no longer afford to be cavalier with my health. 
Chronic diseases require daily management, vigilance, and big lifestyle shifts. They can also take a heavy emotional toll. 
I found that I was forced to confront my mortality in a way I never had before, and I considered the big existential questions with a new sense of urgency. What kind of life did I want to live? If my health took a turn for the worse, what would I want to do with the time I had left?
It seemed to me that if anyone had advice on how to live a good life, one full of purpose and meaning, it would probably be the folks who have lived the longest.
So, I set out to interview folks aged 80 years and older about their lives. I asked them to share their pivotal experiences, favorite memories, major reflections, biggest regrets and general advice for how younger people can live their best lives.
Shortly after I started this project with my partner, the pandemic forced massive shutdowns to help prevent the virus from being spread, especially among more vulnerable older populations. 
In a way, this traumatic year has forced many of us to both consider life's big questions and recognize the value of elders in our lives. Here, four distinguished elders share their words of wisdom.
1. Be persistent
Madeleine Kunin (b. 1933) served as governor of Vermont from 1985-1991 and as the U.S. Ambassador to Switzerland during the Clinton administration. Her memoir Coming of Age: My Journey to the Eighties explores the joys and challenges of aging. A professor-at-large at the University of Vermont, Kunin has just published her first chapbook of poetry, Red Kite, Blue Sky.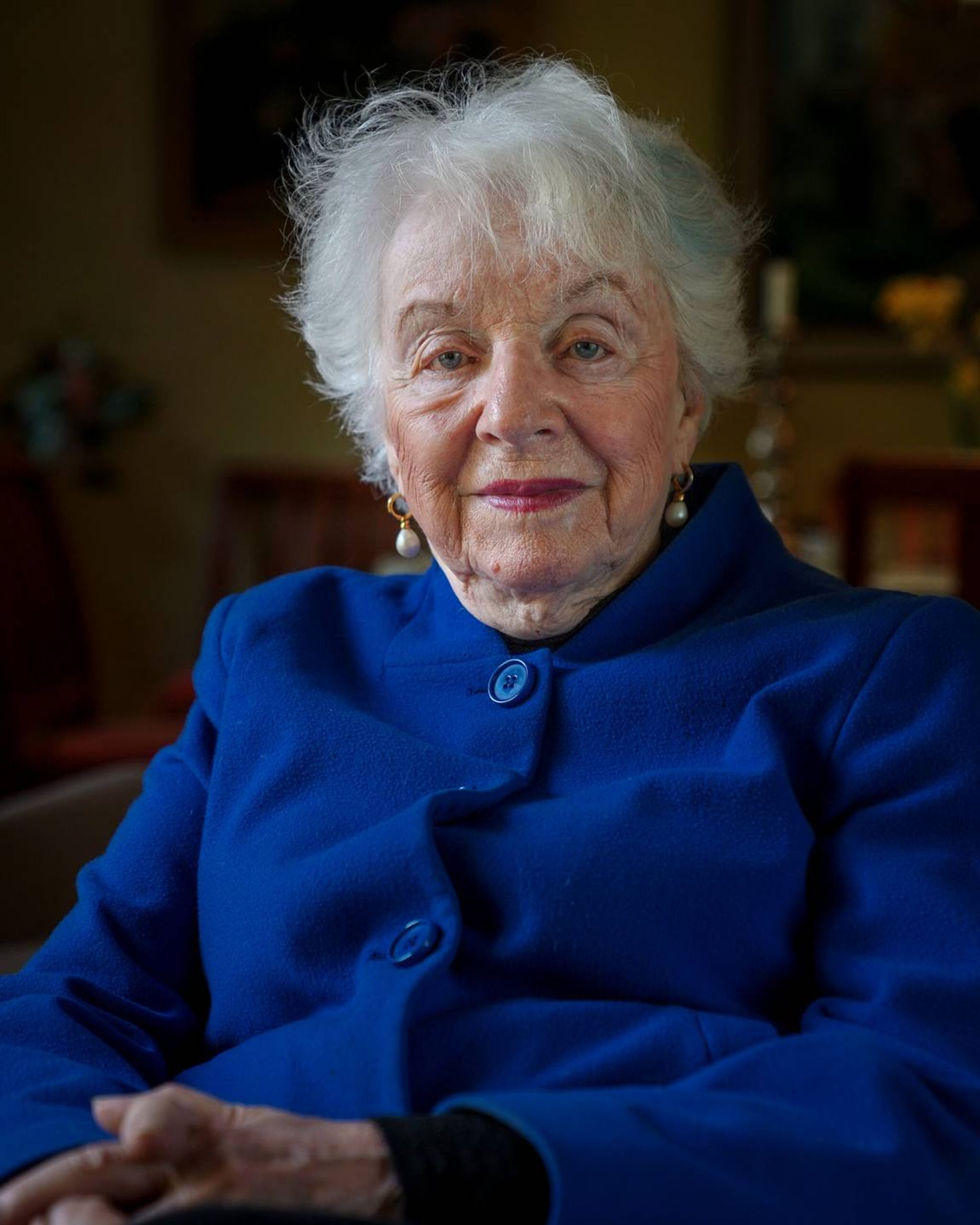 If there's one word that helps, it's persistence. I think there's a bumper sticker now that says "Nevertheless, she persisted" — and that's good advice. 
When I lost my first campaign for governor, I lost narrowly, but losing a political race is still a big blow. You don't take it lightly because you engage so many people with you in the campaign who count on you. So you feel not only defeat, but you feel regret that you've forced this on other people. But then you can try again. And I'm so glad I did. 
In my second campaign for governor, I succeeded. And I was motivated partly by not wanting to let my children feel that their mother failed and gave up. So, sometimes you have to persist. 
It is very risky to run for office. It's not like putting a soufflé in the oven and hoping it will rise. It's a very public experience. It's also exhilarating. Risk is difficult, but it has to be overcome at some point. You don't create major change without some risk.
2. Be patient
Buddy Grover (b. 1927) is a retired postal worker who claims to have walked every block of Atlantic City while delivering mail. In retirement, he has spent his time volunteering at two of the city's landmarks. He helped restore the world's largest pipe organ at Boardwalk Hall. And, on Fridays, he climbs 228 steps to lead tours at the top of Absecon Lighthouse.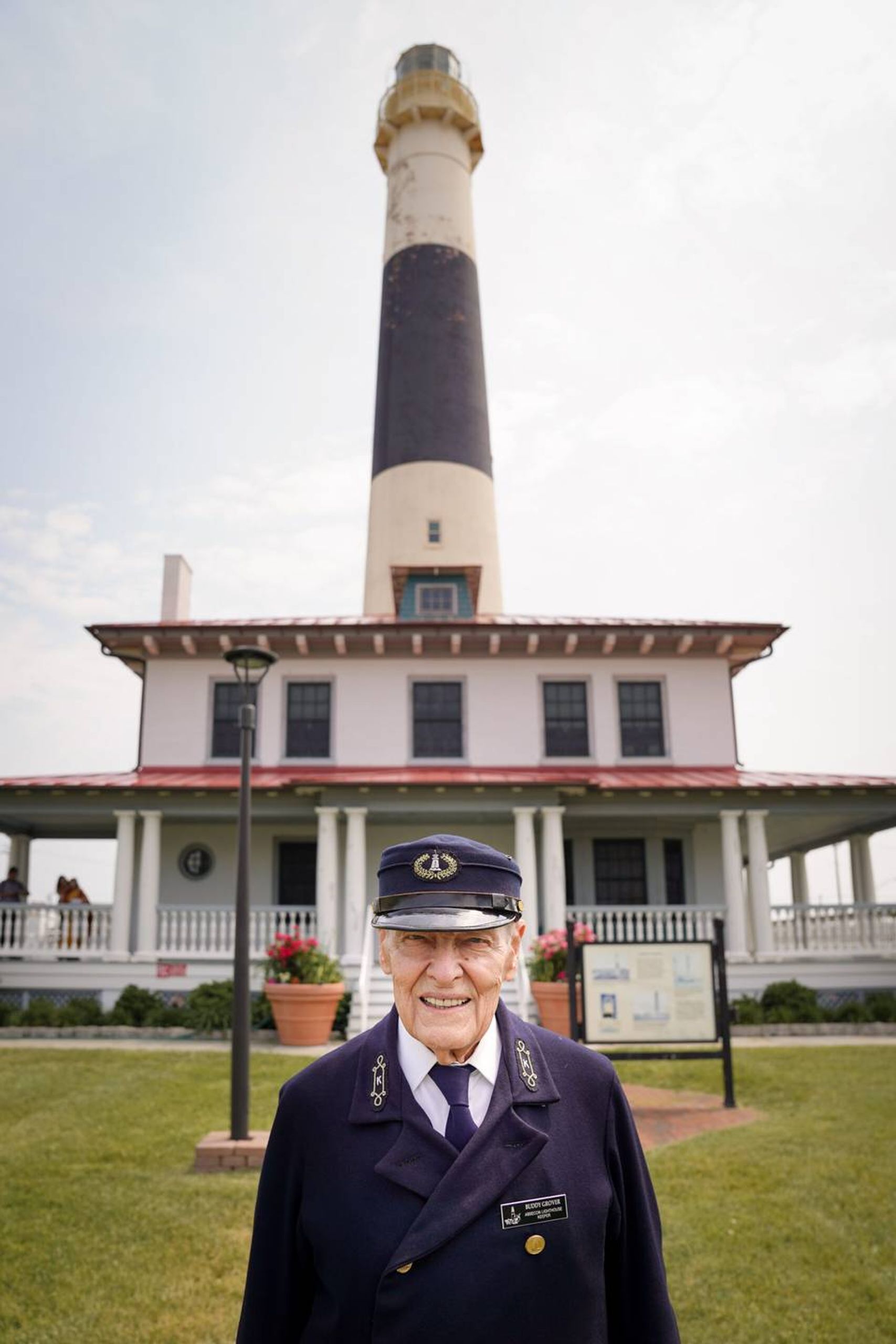 There were moments when I was carrying mail that were unpleasant because of a particular person who said things or did things that were not quite right. 
But my motto became: Nothing lasts forever.
And, sure enough, sooner or later whatever was unpleasant was gone. That's the way I think all the time and I live by that still, even if serious things come along. 
Many of your peers may try to say, 'Oh, remember the good old days of high school or the good old days of college?' Well, they're gone. I've never dwelled on anything like that. I just keep looking forward to tomorrow. You just have to keep going.
3. Be grateful
Cornbread Harris (b. 1927) is a Minneapolis-based blues musician who has been performing for more than seventy years. He contributed to Minnesota's first hit rock 'n' roll record, "Hi Yo Silver," in 1955. At 94, he still continues to entertain live audiences.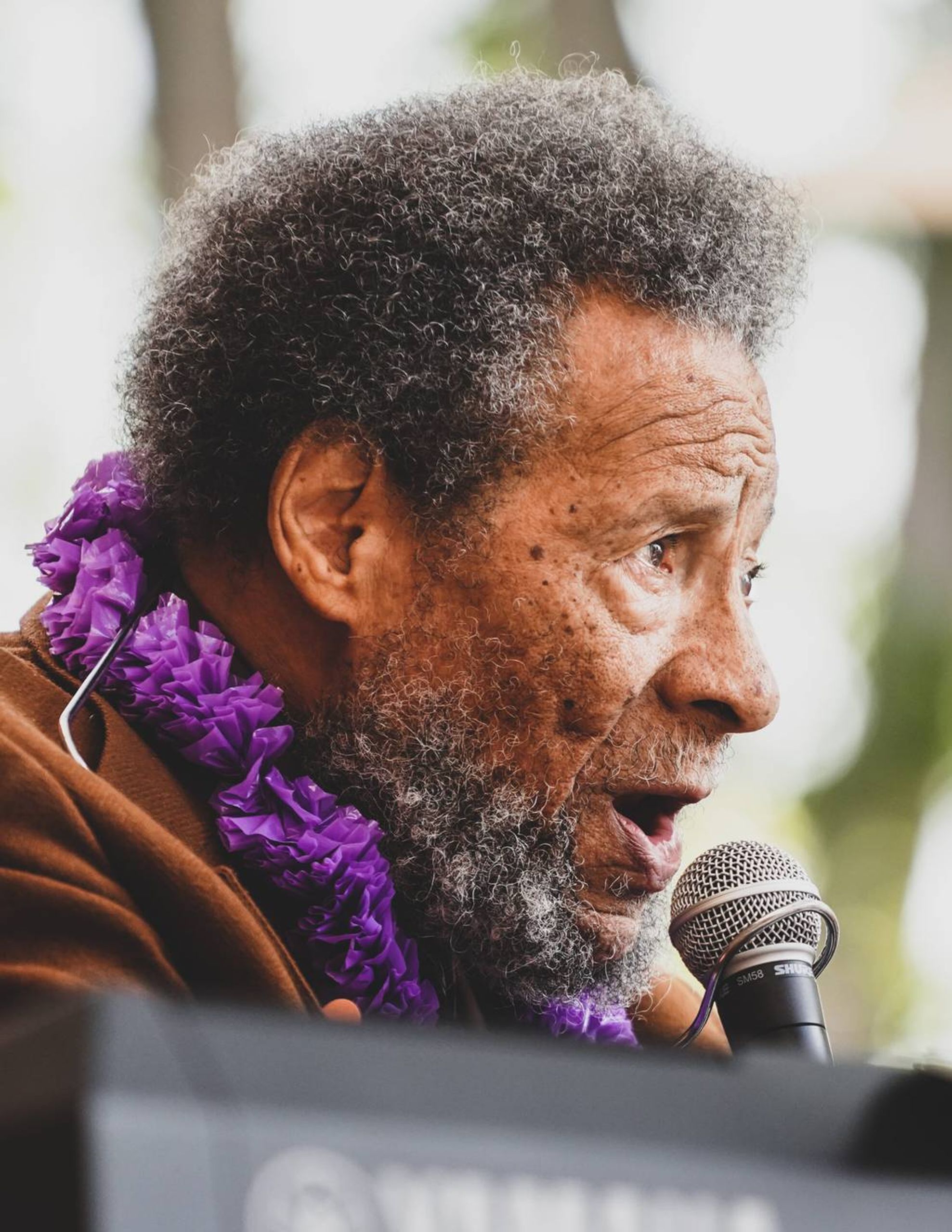 It took me a little while to understand how nice things were in my life, even when times were rough. My problems ended up teaching me: How do you get out of a problem? Most of the time you don't. You just live through it.
It amazes me how unthankful people are about their everyday things. They don't even say 'thank you' over their hamburger when they get it at the hamburger place or their pizza when they get it at the pizza place. 
Unthankfulness is one of the really powerful deterrents to making the world better. Thankfulness is where it's at. There's really no other way to go. So you've got to be thankful. 
Money is not my thing. Fame is not my thing. That I am able to demonstrate my talent to people and they enjoy it and they want to hear me enjoy myself — oh, man, I'm pretty blessed. I'm just thankful to be alive. And I'm just loving being here.
4. Smile
Pat Marble (1912-2020) helped run a rustic resort for hunters in northern Minnesota in the '40s and '50s before moving down to the Twin Cities, where she worked for 24 years in J.C. Penney's fabric sales department. She continued to volunteer throughout her retirement and spent summers up north at the family cabin, where she took up kayaking in her 90s. Sadly, Marble passed away a few months after our interview, at age 107.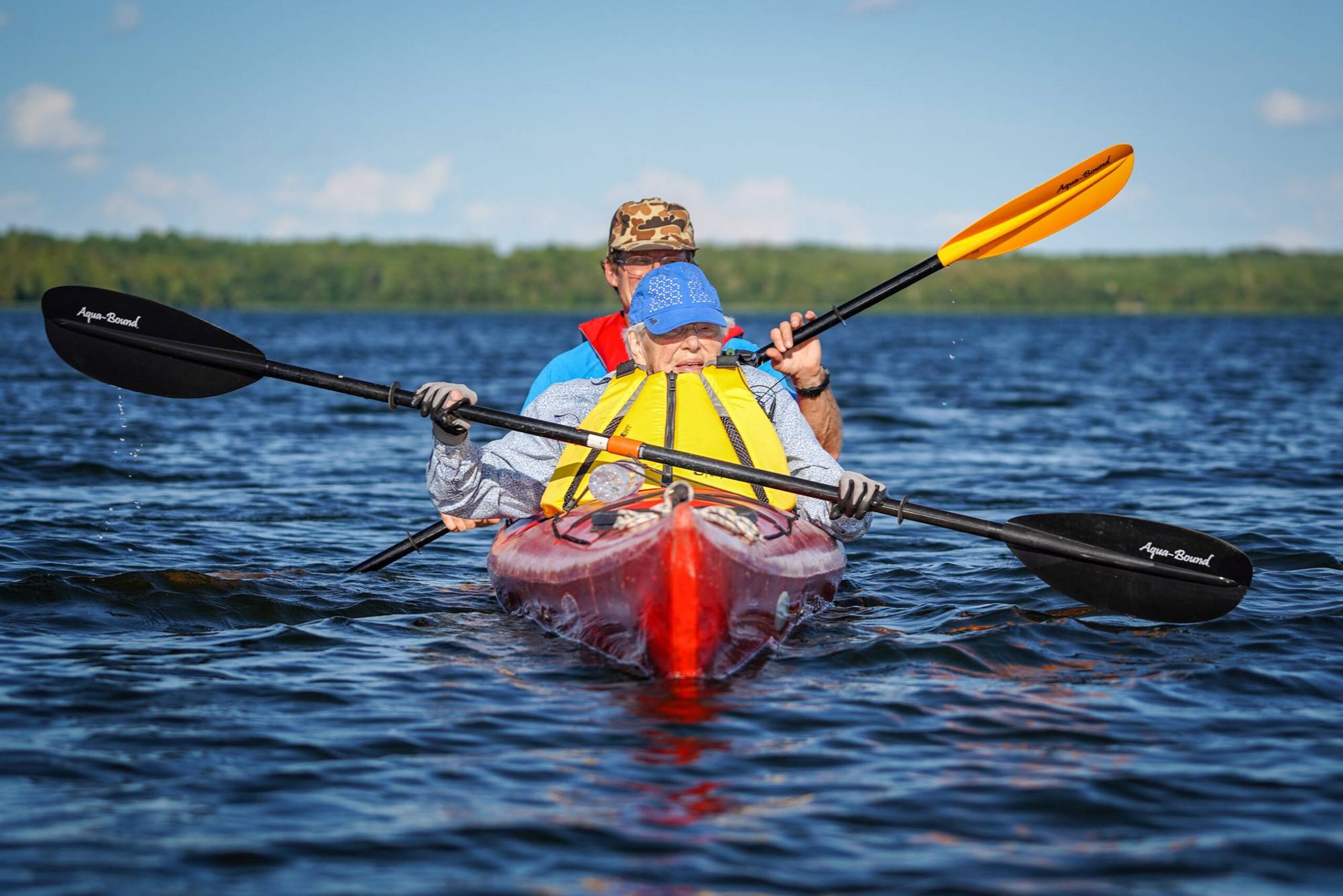 You don't need to have money to have a good life. You sure don't.
Every morning you just get up and keep going. I've told people at my exercise class, if they can get up and smile, they'll make somebody else happy. And they throw it back at me every so often when I get grumpy.
If you get a smile on your face, then the person next to you smiles back. Next thing you know, they're smiling at you and getting your smile back. It goes around and around and around.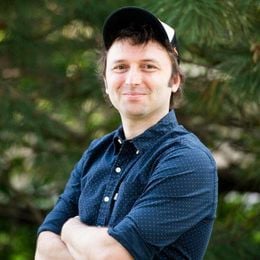 James Napoli
, a former editor at Rewire, is a freelance writer, photographer and radio producer. Find him on Twitter @jamesnapoIi or Instagram @james.napoli.