Why Isn't My Liberal Arts Degree Paying Off?
by
Amy Knapp
When I was 9 years old, I vividly remember taking a tiny key, unlocking my Jasmine-themed diary and scrolling down all the important events of the day. This is where I would say my desire to be a writer originated. From then I moved through school, writing stories about horses and wizard bugs (clearly plagiarism of the "Harry Potter" franchise).
So when the question "What kind of career would you like?" arose, the answer was obvious—I was going to be a journalist. I had excelled in poetry, the school newspaper, basically any class that involved thoughtful writing.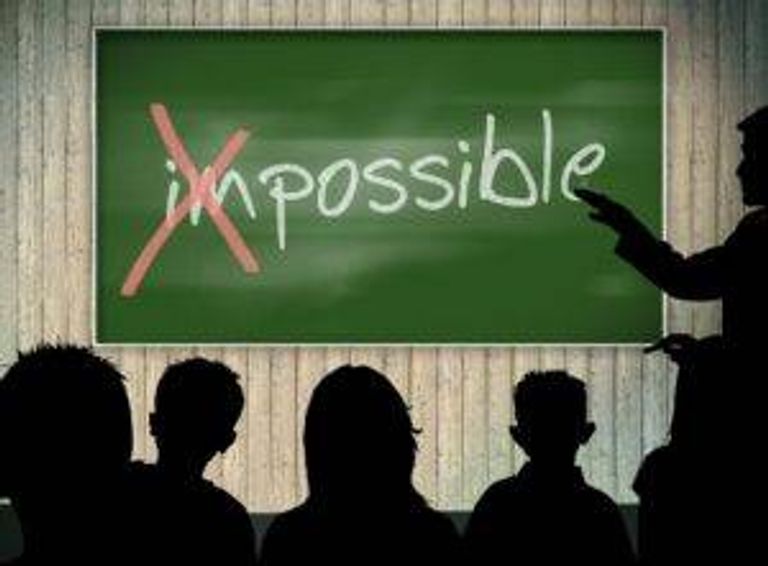 Fortunately, I was one of the lucky ones post-graduation. Within six months of receiving my diploma, I found an editor position at a small local magazine. My life seemed to have avoided the much-discussed doom of journalism's slow demise. But what about my classmates?
While I might be in the top percentage of finding a job within my field so closely after graduation, the liberal arts degree is widely known to be behind, even now. Those pursuing a degree in STEM majors (science, technology, engineering and math) are finding jobs they want and with a salary that pays well.
But us liberal arts majors? Many struggle to break into our fields, resorting to tipped positions or jobs that don't require our hundred-thousand-dollar degrees.
In the third annual College Graduate Employment Survey, 12 percent of students had a job lined up after they graduated even though 64 percent of students felt finding a job wouldn't be tough. Optimism is high, yet success continues to subpar.
In that same survey, 64 percent of the students said they felt underemployed, completely overqualified for the job they were performing.
According to an article for The Atlantic, underemployment rates for recent college graduates are higher today than any other time within the 21 century. On top of that, the amount of jobs that don't require a degree—such as working as a barista at a cafe—have increased rapidly compared to those that do require that four-year degree.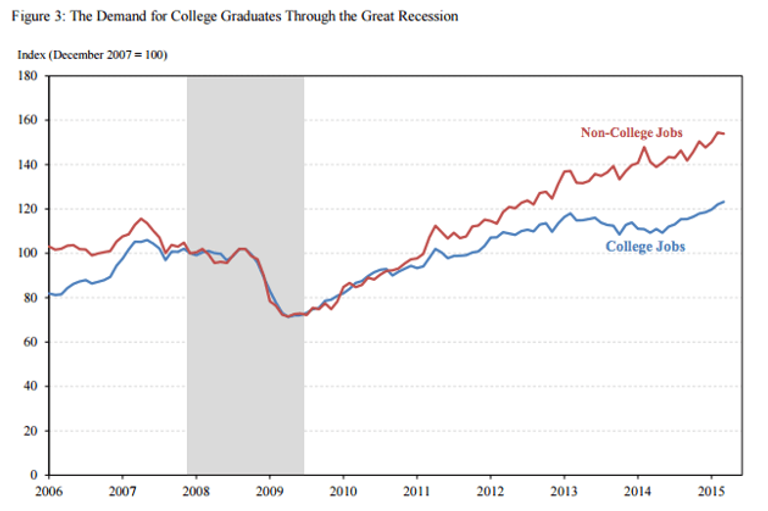 The Atlantic went on to say that, based on research by two economists from the Federal Reserve Bank of New York, those with liberal arts degrees were two to even three times more likely to be underemployed than those who got a STEM-related degree.
And it's not just me and my journalism classmates that are seeing—and participating in—this underemployed trend, but it's those in psychology, history and communications. The idea of "you can do anything" is true, but only if you have the means to do so and the patience to climb the ladder.
To top off the idea that your passion for the arts isn't paying off, graduates since the 2000-era (even before the Great Recession occurred) have had lower than optimal labor market conditions, including lowered wages, according to a paper on the Economic Policy Institute's (EPI) website.
One of EPI's key findings was that it's not the Great Recession that has brought us to where we are now—it's common to experience unemployment when the labor market is weak.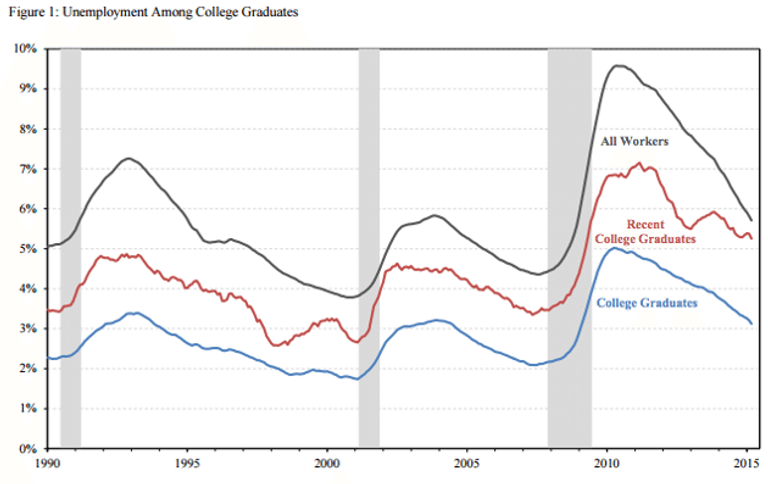 Even so, five years of college, studying "abroad" in Hawaii and living on campus left me with the hefty sum of $100,000 in debt. My new journalism job, albeit a lucky find, wasn't going to pay the bills.
What the EPI went on to say was that those who started their careers in a situation much like ours can take years, if not decades, to bounce back. The paper says "entering the labor market in a severe downturn can lead to reduced earnings, greater earnings instability and more spells of unemployment over the ensuing 10 to 15 years." If this doesn't make you want to switch gears mid-year to a new specialty, then kudos to you.
Is this to say that we are doomed as a liberal arts clan? I would say no, but I would also warn to check out all your options before picking a school on the pricier side. You might be paying the price for a long, long time.