Is It Getting Easier to Come Out? LGBTQ Youth Say Yes and No
Gen Z is the queerest generation yet — are we prepared to support them?
by
Kelsey Yandura
When Selena Jeffers spotted an entire section at Barnes & Noble dedicated to LGBTQ+ fiction and nonfiction, she was stunned.
"They did not have that when I was coming out," she said.
When she came out as gay nearly a decade ago in a conservative North Carolina community, the resources and support at hand were dismal at best. Even the information she found online was relatively unhelpful.
"It was really hard to find the good stuff that wasn't porn or a gimmick or dating app," Jeffers said.
Today's landscape tells a different story. "Queer Eye" and "Pose" are celebrated smash TV hits. Record numbers of celebrities and athletes are embracing non-traditional sexuality. Barnes & Nobles sells "A Quick & Easy Guide to Queer & Trans Identities." And, according to one study by the Pew Research Center, America's LGBT community feels more accepted than ever.
As our society's social, political and technological landscape has shifted over the past decade, how has the vulnerable terrain of "coming out" also changed?
Positive representation is helping
Ever-increasing LGBTQ representation in media and pop culture is a huge deal to young people who aren't out yet, said Kevin Wong of The Trevor Project, an organization devoted to youth LGBTQ crisis and suicide prevention.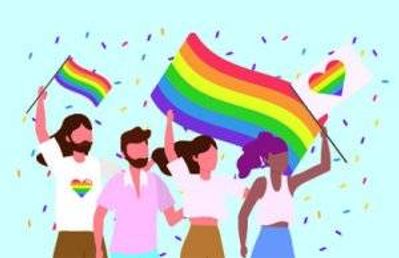 "It's important for (LGBTQ young people) to see healthy media representations," he said. "They might feel a little more comfortable saying, 'I identify with this person,"...especially if that person is positively portrayed."
A prime example: Brianna Davis found language for her identity "after seeing it on TV."
"I asked my sister what a lesbian was," Davis said. "When she told me, I said, 'I think I'm that.'"
There's more opportunity to research in private
For lots of young people who identify as LGBTQ, doing research online is the first step in the coming-out process.
The Google searches range from "How do you know if you're gay?" to "What does queer mean?" to "What is gay sex?" And there's a lot more in the way of helpful online resources than there was 10 years ago.
Cruz Contreras, a recent high school graduate whose senior thesis documented his gender transition, said blogs and online articles were a huge help when he was making the decision to come out.
Plus, since most young people have a phone or other device, they often have the freedom to conduct this research in private, at their own pace. Access to information can help LGBTQ youth feel more prepared, more supported and more in control of their own coming out processes.
But this wealth of information is not without its downsides.
"There is also a lot of room for misinformation," said Natasha Jones, director of youth leadership and engagement at The Center, an LGBTQ community center in New York. "We do a lot of myth-busting in our organization, particularly in regards to sexual health."
It's easier to find community
One of the biggest difference-makers for today's youth? Many access support and community online before they're out to friends and family. That can make a huge difference to kids who feel alone in their experiences.
According to Kevin Wong of The Trevor Project, an organization devoted to youth LGBTQ crisis and suicide prevention, the presence of just one supportive person can reduce an LGBTQ youth's risk of suicide by up to 30 percent.
Finding online communities can help teens understand themselves before coming out to family and friends, he said.
"Having a support system is crucial...When you're allowed the space to talk about your own experiences, you feel freer to discuss your orientation identity. It's an important part of getting folks to understand themselves and what's going on internally."
Social media can be a scary place, too
Despite its ability to create community, social media isn't an unmitigated good for young people coming out.
Social media has "made it easier to find people who you can make your chosen family," Jeffers said. "But at the same time, it also makes it easy for other people to find your community and send hate out into the world."
According to the CDC, LGBTQ youth are twice as likely to be bullied online than their straight peers.
"I wasn't allowed to have social media when I came out," said Davis, who was outed by friends at her middle school. "My dad didn't want me to keep being bullied."
Coming out is happening at a younger age
One of the biggest shifts in coming out? Across the board, people are figuring out their identities and making them known at younger and younger ages.
Whether this is due to greater representation, better education or a broader spectrum of identities becoming mainstream, the stats are undeniable: Generation Z is the queerest generation in history, according to research by Ipsos MORI.
"When it comes down to it, you really only get one shot at life," Contreras said. "And at the end of the day, it's your life and you want... to feel like you can be liberated and OK in your body and accepted and having community."
Only two-thirds of people ages 16 to 22 identify as straight, compared to 71 percent of millennials, 85 percent of Gen Xers and 88 percent of baby boomers.
"The young people coming to our program are getting younger and younger," Jones said. "Our Center has programs for people between the ages of 13 and 24... but I'm getting calls about 10-year-olds and 9-year-olds."
Not everyone is equipped to handle this shift. According to one study, elementary school teachers feel much less prepared and comfortable addressing LGBTQ topics in the classroom than their middle school and high school counterparts.
Coming out today might be easier for older adults. But as we have invited people to come out younger and with a stronger understanding of their own identities, we're scrambling to find ways to steward the vulnerability we've encouraged.
'Easier' doesn't mean 'easy'
It's tempting to paint a picture with broad strokes. However, "coming out is easier than ever" still does not mean that "coming out is easy," especially in rural communities where screens are sometimes the only access to community and representation.
One-tenth of LGBTQ students reported not attending school due to safety concerns, while a third reported being bullied at school, according to the CDC.
The landscape may be growing greener, but there is still a lot of work to be done.
Moving forward
For young people considering coming out, Contreras had this advice:
"Don't think of it as 'coming out'... Think of it as 'coming into yourself' and slowly go up that path of liberation. Do your research. If you have access to social media, you can always reach out to people who are more than willing to and have the capacity to answer your questions."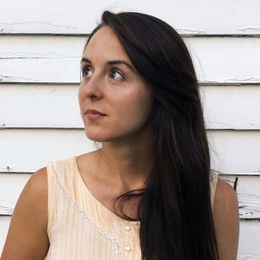 Kelsey Yandura
 is a freelance writer, editor and journalist based out of wherever the nearest library is (usually Denver).