Leveraging a Job Offer for a Raise: Should You or Shouldn't You?
If you decide to try it, proceed with caution.
by
Katie Moritz
Negotiation at work can be intimidating. Negotiation when you have another job offer on the line — that's next-level intimidating.
When you have the opportunity to leverage an outside job offer to ask for a raise, there's a lot at stake, and a lot that could go wrong. It is possible to come out on top in the situation. But it's a delicate dance, and you have to be very confident in your choices at every step.
Talk to your boss about a raise ahead of time
This might be a no-brainer, but you would only be able to leverage a job offer for a raise if the new job is going to pay you more money. Otherwise, your boss has no incentive to pay you more, and you're less likely to leave for the new job. There's just no leverage there.
Before you go looking for other job opportunities, you should have already talked to your boss about a raise, maybe several times over a period of months, and been denied. If you haven't already made your case for more money and been turned down, leveraging an outside offer might leave your boss feeling blindsided.
"If you have a good rapport with the company, then it will likely leave a bad taste in their mouth if you didn't discuss your compensation before going out looking for another job," said Jon Stenstrom, who heads an artificial intelligence startup in San Francisco.
It can't be just about the money
This process is only worth it if you truly want to stay in your job. More money can't be the only motivation. If you're unhappy in your job, a raise isn't going to fix it.
"Only leverage an offer to get a raise if you have good relationship with your manager..., you truly want to stay with your current company and that raise will make it possible for you to do so," said Jenna Richardson, founding partner at Career Cooperative. "The same things that caused you to look for a new job will still be there in your current role even if you make more money and you'll end up burning bridges at your current company."
Go into the conversation without expectations, and make it clear that staying put is your first priority, she said.
"Lead with something like, 'I love working here, I love the team and I love my role. Recently a recruiter contacted me about a similar position at a different company... I'd rather not leave this company but I did get an offer that would afford me the financial security that I'm looking for and wanted to open up the door for a conversation before making any decisions.'"
Do your homework
Because there are so many moving parts to this negotiation — your happiness, your employment and your reputation at your current and potential jobs, to name a few — it's essential to have your ducks in a row and be courteous during the whole process.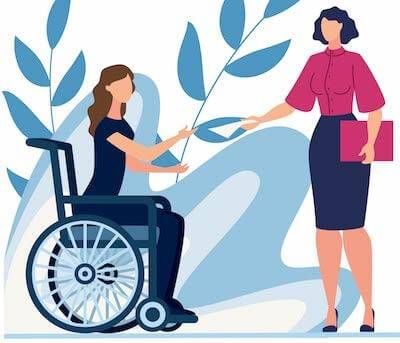 "Four to six months before your raise discussion, you should have your resume out and interviews in the bag," Stenstrom recommended. "Preferably you get a few offers, then bring those to your boss before your scheduled review. The boss should ask what they can do to keep you, granted you've made yourself indispensable within the company. Then make your request."
You need to be able to show why you deserve a raise, just like in any pay negotiation. Bring relevant statistics about your performance and anecdotes that illustrate your worth, and research the pay range for your position in your market.
But take a gentle approach during the conversation, says dentist and business owner Mike Golpa.
"There are times when being firm and even aggressive are necessary, but when you're trying to leverage for a promotion, aggression probably isn't your friend," he said. "This is because your current employer may really want to keep you, but now feels negatively pressured to offer you a raise... There may be some lingering resentment which won't help you out in the future."
Think about the other employer, too
When you leverage one job against another, you also run the risk of impacting your reputation at your potential new workplace. Even if you don't end up taking their offer, you don't want to burn bridges at the company. Who knows when you may be on the job hunt again.
"It's important to remember that a person plays a dicey game when they receive an offer from another organization and want to negotiate with their current employer before saying yes," said Adrienne Cooper, chief people officer at FitSmallBusiness.com.
"There could be legal ramifications should the person initially say yes but then later decide to accept their current employer's counter-offer. Other times, a person could risk their professional reputation if they become known for being self-serving or dishonest when offered a new employment opportunity."
[ICYMI: Can I Turn Down a Job Offer I Already Accepted?]
What if it doesn't work?
John Frigo was fresh out of college in 2008 (a scary year for jobs) and working a contract job he loved at an up and coming marketing agency in Chicago. He said he was well-liked and known as a hard worker.
After a few rounds of the company extending his contract, he tried to leverage a very good job offer from Orbitz for a permanent position on the team.
"I was thinking they'd say, 'John, we don't want to lose you,' and offer me a position," he said. "To my surprise, they told me, 'Good luck at Orbitz.' So I wind up taking this job at Orbitz that I didn't want to take."
Frigo didn't stay in his new position long, and ended up taking a different path that included working in retail while saving to start a business. Now he's an in-house marketer for a supplement company.
This kind of negotiation is a gamble. It's only a good idea if you're really willing to walk away from your current job for a new one.
"If (your boss doesn't) agree, then you'll need to either keep your current rate, and be looked at funny at the company, or take one of the new offers," Stenstrom said. "Also, make sure you have a backup plan. Never go into a negotiation without leverage. Otherwise, you could be seeing yourself out the door with no job whatsoever."
The case for not doing it
There are some professionals who think leveraging another job offer for a raise is something you should never do.
"Don't do it. It is unethical, unprofessional, and the potential downside does not outweigh the upside," said Roy Munk, president and founder of Global Healthcare Services.
"One, why are you working for a company that the only way you can get a raise is by threatening them that you will quit? Second, if you do get that raise, you have now shown your true colors — that you are willing to leave in the future if you don't get what you want."
This could hurt your opportunities at your current job, he said.
"I doubt you will be the first to be considered for future promotions and advancement opportunities... If they ever downsize, guess who will be first to be let go."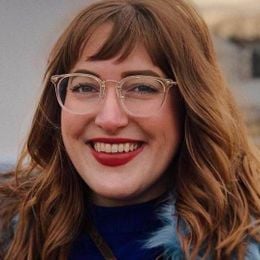 Katie Moritz
was Rewire's senior editor from 2016-2020. She is a Pisces who enjoys thrift stores and pho. Follow her on Twitter @katecmoritz.