Learning Shouldn't Stop When You Graduate. Here's How to Keep It Up.
Keeping your brain nimble doesn't have to be hard (or cost money!)
by
Gretchen Brown
Nicole Koonce can tell you how many loaves of bread were produced at Minneapolis' Washburn "A" Mill in its heyday. (Twelve million.)
Or just how important flour milling was to the city's success. (Very.)
These aren't things Koonce learned in her day job working for a local credit union. On the weekends, she volunteers at Mill City Museum, operated by the Minnesota Historical Society.
It's something she's been doing since she graduated college three years ago with a history degree.
"I could have donated my time to any number of places that would have been fun, but I chose (the historical society) because I could also get a chance to learn and know more about local history," she said.
You don't have to stop learning after you graduate. Continuing education, even informally, makes the world feel a little bit bigger.
If you're not in your dream job quite yet, learning can keep your mind active. If you want to keep excelling in your career, learning can make you even better at it.
If your career and your passion don't mix, diving into your passion can add balance — and happiness — to your life.
Volunteering is just one way to learn post-grad. There are so many more:
1. Take an online course
Learning is more accessible than ever, and there are tons of courses you can take online (many of them free), depending on your area of interest.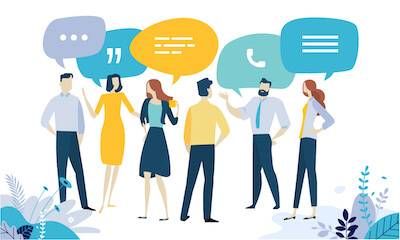 If you work in a fast-paced, ever-changing field, learning might even be necessary to keep you up to speed.
For Shelby-lyn Miller, a marketing manager at Wicket.io, virtual webinars and courses have helped her stay in the know.
"Marketing is a very broad topic and you often need to be a jack of all trades — and a master of all of those too, rather than a master of none," she said. "This means I have always had to put professional development at a high priority."
Sites like Coursera offer free and paid courses from universities in topics like history, computer science and nutrition. Harvard University also offers a handful of free online courses that let you go at your own pace.
There's also LinkedIn Learning (formerly known as Lynda), with videos to teach you business, design, web development and more.
Not all of the classes are free. But depending on where you work, your employer might already have a LinkedIn Learning subscription you can take advantage of. (If not, see if it's a possibility!)
2. Watch YouTube (really!)
Getting better at your job is awesome, but staying curious outside of your profession isn't a bad thing, either.
When you've just graduated from college or high school, you're only starting to develop your lifelong interests. Don't shut yourself off from discovering your hidden talents.
If you haven't been on YouTube since the early aughts, it's not the same website that spawned "Charlie Bit My Finger" (though it's still there, if you really want to see it).
Every major news outlet has a channel, from the BBC to ABC.
PBS can teach you about art and gender, why horror movie music sounds the way it does and where your tax dollars go.
Watch TED Talks, VICE documentaries, or learn about science. Hours of learning are ahead of you, if you want them!
When you watch videos like these just for fun, you'll be entertained — and you won't feel like you do after you've wasted another hour watching "The Office" for the fifth time.
If videos aren't your thing, podcasts are another great way to learn something in a short amount of time. Some teachers are even using them in class.
[ICYMI: Making a Murderino: Unraveling the Unexpected Popularity of True Crime]
3. Network
It sounds cliche, but you really do learn something from everyone you meet. Through networking, you can meet people who help you look at things in completely different ways.
"Find someone with a skill set you admire, and see if you can either pay them to teach you, become their friend and ask to learn from them informally, or ask them how they learned the skill set, then do the same," life coach Stacy Caprio said.
Mentors can teach you their learned experiences. They don't even have to be in your field.
While mentors can help you make new connections and advance at work, they can also help you out with general life and career advice.
They're the person you can talk to when you're at a crossroads and don't know what decision to make. They'll give you an honest take on the situation.
"Treat every person you meet as a potential mentor and try to learn as much as possible from them," said Rob Holderness, chief growth officer at online learning company Tovuti.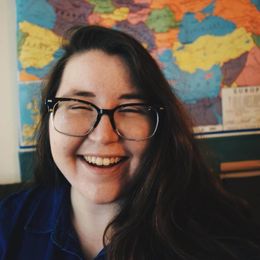 Gretchen Brown
 is an editor for Rewire. She's into public media, music and really good coffee. Email her at
[email protected]
, or follow her on Twitter @gretch_brown.