With Social Issues in the Spotlight, Are Lawyers the New Rock Stars?
by
Kaylen Ralph
In the hours and days after the White House administration introduced its executive order to prevent travelers from some Muslim-majority countries from entering the U.S., airports erupted in protest. Families stood waiting for loved ones, dissenters waved signs.
But off to the side, huddled over laptops in self-made encampments, the lawyers settled in. They had been preparing for the legal fallout of the ban, filing claims and working on behalf of people who had stepped onto a plane bound for the U.S., oblivious to the confusion that would await them once they touched down.
Images of these dedicated professionals circulated on social media, and the lawyer, if only for a moment, became American heroes. Online donations to the American Civil Liberties Union totaled more than $24 million in just one weekend.
With social issues at the forefront of U.S. discourse, will the downward trend of law school enrollment, triggered by the Great Recession, reverse? It depends.
The changing face of lawyering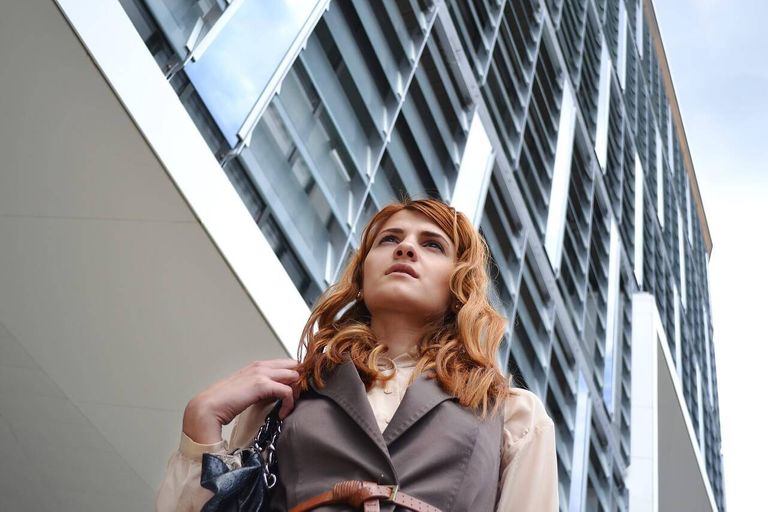 On October 3, 2012, Jessica Davidson was a freshman at the University of Denver, happy to have scored one of the hottest tickets in town for that night's big showdown—Republican candidate Mitt Romney versus Democratic candidate Barack Obama in very the first Presidential Debate of 2012.
At the time, only two months into her college career, Davidson thought she might study international relations. That quickly changed. On the floor of the debate, she met former U.S. Sen. Mark Udall (D-Colorado), who offered her an internship on the spot. With that offer came a change of heart about her education.
"I realized that a degree in political science was actually the most real-life application of my interest in American history and social science, because politics (are) American history in real time," Davidson said.
Flash forward four years and Davidson, who graduated in June with a B.A. in political science, is on the cusp of her next big decision. And just as the 2012 election played a factor in her decision to pursue a degree in political science, the most recent election had a role in forming her post-collegiate plans. After going back and forth for "a very long time," Davidson made a choice.
"I definitely want to go to law school," she said. "I've realized that a law degree can be immensely helpful in putting weight behind assisting others in social justice movements... watching how the law has been such a powerful check and balance against this current administration has made me wish I had a law degree already, and given me a greater sense of urgency."
Lawyers' time to shine
Sarah Mering, a 2016 graduate of the University of Minnesota, got her bachelor's degrees in Communication Studies and Fine Art. She had always thought about law school, and specifically added a communications degree when she discovered that the program offered a pre-law track.
"In college, I was part of different advocacy groups and different activist organizations, and I wanted to figure out how to do that professionally," Mering said.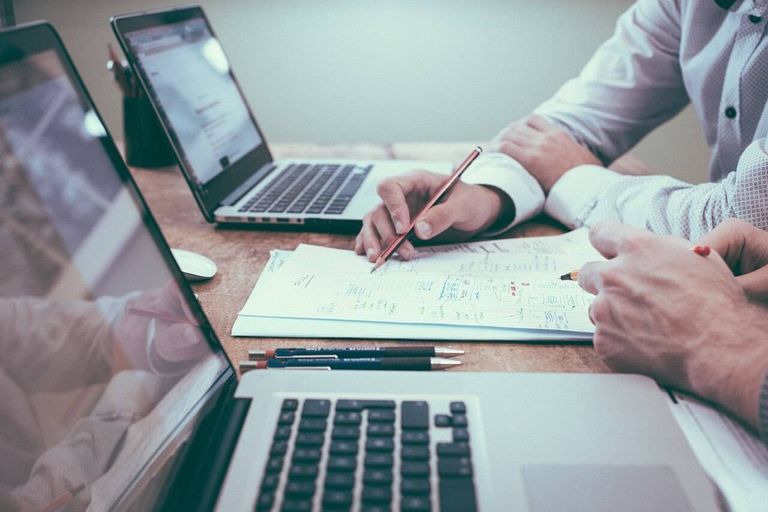 But Mering thought she would take more time after graduation before starting the process of applying to law school. Maybe she would even use her art degree to make a difference. But that changed. Now she plans to enroll in law school in the fall of 2018 and is actively studying to take the LSAT this summer.
"I started trying to get more involved in movements in Minneapolis, and realized how instrumental lawyers can be for immigrant communities," Mering said.
Fatima Goss Graves, senior vice president for program and president-elect of the National Women's Law Center, said that organizations like hers have benefitted from the idea that "lawyers are cool again." Lawyers are in a position not only to improve laws and policies that affect women and families (and therefore everyone), but also change the culture that exists around the same.
"That's in many ways been our legacy here (at the NWLC), demonstrating the...range of ways (the law) can be used to affect change here," Goss Graves said.
---
The lawyers (here) wear multiple hats and I am excited by the fact that lawyers seem to be cool again. I think it opens up a real opportunity for more people to see the many ways that we can use the law to really fight for change."
Goss Graves is not the only legal professional to take notice of lawyers' newfound rock star status. Brooklyn Law School President Nick Allard wrote in an op-ed for The Hill: "Law schools can seize this moment and, like the generation inspired by Woodward and Bernstein to pursue careers in journalism, lead the renaissance in legal education that would revive a profession in need of an injection of youth, idealism, and high-tech savvy."
It's no secret that law school enrollment rates have been in steep decline ever since the 2008 housing crisis resulted in a full economic recession, and attending law school is still a financial gamble for students. Even if the profession's improved popularity causes a spike in enrollment rates over the next four years, there are greater factors at play determining whether there will be an increase in lawyering jobs on the other side.
Is a law degree worth the risk?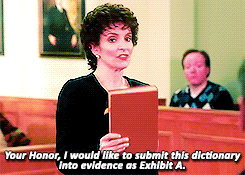 "The primary determinant of the types of jobs that students enter after graduation is the legal job market," said Aaron Taylor, associate professor at the Saint Louis University School of Law. "While the current political environment may spawn a slight bump in law students who are interested in public service and social justice jobs, the legal job market–not necessarily student aspirations–will continue to dictate the types of jobs that graduates enter."
Another factor? The depth of law school graduates' student loans. According to a March 2016 report from the U.S. News and World Report on law school costs compared to J.D. salaries, "many students spend what could be a year's salary on just one year of law school."
When faced with debts of anywhere from $78,000 to $136,000 for tuition alone, the pressure to take a high-paying job with a law firm or within a business or industry is hard to resist.
According to the report, graduates from the majority of 182 schools that provided data made between $50,000 and $74,999 when working in the private sector.
"Salaries skew lower for graduates in the public sector, who may work for the government or nonprofit organizations, for example," the report stated. "Almost 40 percent of schools reported that their 2014 grads started out making less than $50,000 in the public sector."
This salary discrepancy is affecting the landscape of the legal job market. According to a 2015 Law Graduate Employment Data report from the American Bar Association, only 11.6 percent of class of 2015 graduates entered government law and just 4.7 percent went on to work in public interest law. Comparatively, 40.7 percent of graduates took a law firm position.
Patrick Sellars and Logan Wexler are both first-year law students at the University of Texas with interests in social justice law. This month, they launched "Service Roads," a podcast exploring social justice lawyering by interviewing lawyers, advocates and community organizers with an interest in the same.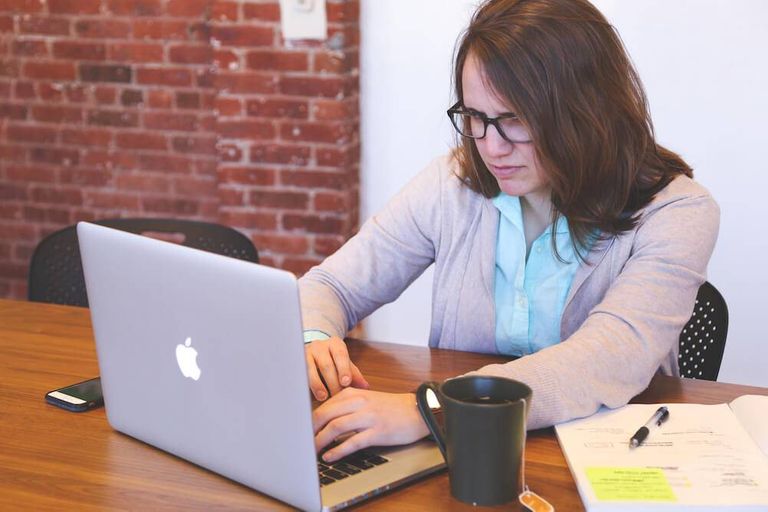 "Big firms are constantly present (on campus) to recruit students with giveaways, luncheons and happy hours," the co-hosts said in a statement to Rewire. "We're just trying to expose and strengthen the existing public interest community in law schools and perhaps change the narrative about what we expect from ourselves."
Of course, there are options for lawyers who do enter the private sector to make a difference in the public sector. Jennifer Caccio is in her first year at the University of Missouri - Kansas City Law School and exploring different areas of the legal field. With a bachelor's degree in biology, Caccio has considered everything from intellectual property law to health care.
"One area where I have been volunteering is with wrongful convictions," Caccio said.
Though she doesn't plan to become a practicing criminal defense attorney, she volunteers with the Midwest Innocence Project, a nonprofit "dedicated to the investigation, litigation, and exoneration of wrongfully convicted men and women" in five Midwestern states.
"My support for... the Midwest Innocence Project has been bolstered by my concern that a new focus on 'law and order' will end with more rights violations," Caccio said.
Alice McElroy, a first-year law student at the John Marshall School of Law in Chicago, said in an email that she's always known she wanted to be a lawyer. The current political climate has only reinforced her interest in working within the realm of public policy.
"Law school is just a springboard, a way to the seat at the table if you will," she said. "But the desire to help has always been ingrained in me. Growing up I thought lawyers could do anything, now I know they can."
Kaylen Ralph
 is the co-founder, editorial development director and brand director of The Riveter Magazine, a longform women's lifestyle magazine in print and online. She works as a personal stylist for Anthropologie. Follow her on Instagram @kaylenralph for books and fashion. You can also find her on Twitter at @kaylenralph.