When Launching Your First Business, Get Organized
by
Katie Moritz
If you're excited about starting a business, it's tempting to throw yourself into your plan and worry about details later.
But you'd better get organized. Turns out organization is key to being a successful entrepreneur.

Howard Aldrich, a professor of sociology at the University of North Carolina Chapel Hill, talked with entrepreneurs at more than 1,000 new businesses over the course of six years.
"Each time we came back we asked them questions about, 'Have you hired a lawyer? Have you hired an accountant?'" he said. "We can track over time the things (they did to) build that business, the extent to which those things might be helpful to getting the business up and running."
Why newness is a liability
He wanted to know what the best strategies are for avoiding the "liability of newness" —the tough reality that a lot of new businesses just don't make it simply because they're new.
Being organized can help business owners overcome that liability of newness.
Disorganization—failure to stay on top of little tasks that might seem like no big deal—can lead to wasted time and misplaced priorities, Aldrich said. He found that by beefing up their organizational routines, entrepreneurs reduced their risk of failure by 26 to 46 percent.
---
"When you have one or two people in a business and they try to do everything, things will fall through the cracks, things will go unpaid," or shipments won't be made to customers, he said. "It's a... problem of being undisciplined and scattered and spending time on stuff that ultimately doesn't pay."
Be strategic and schedule time for the little things you need to check off your list. And employ the help of online services for entrepreneurs, like QuickBooks or GoDaddy. If you want email marketing, a business line or a nice website, outsource those tasks.
Services to help you start a business are "pretty cheap compared to the old days," Aldrich said. Because of that, "on the one side, it should be easier to start a business, on the other side there's still a question of what you should (do) first."
Aldrich said there's a misconception that getting funding is the only thing new business owners need to worry about.
"It's not just about the money,... it's about being organized, and that's critical, because no matter how much money you have, if you haven't gotten your act together, systemized things,... prioritized," your business won't have the best chance at success, he said. "Figure out the most important things you can do with the time you have. That is the critical need of an entrepreneur."
Making the right moves
What else besides money counts? Aldrich identified these commonalities among the most successful entrepreneurs he studied:
1. Quitting the day job
We all know that most entrepreneurs keep their day jobs for quite a while. When small business owners do turn to their side-hustle full time, it's a big deal. But, Aldrich said, maybe not only for the obvious reason.
"One of the things we used to think was quitting reflected a commitment on the part of the owners to the venture," he said. "What we discovered in our project is (that) going full time is so important because it allows people to do the things they need to do" to take their business to the next level.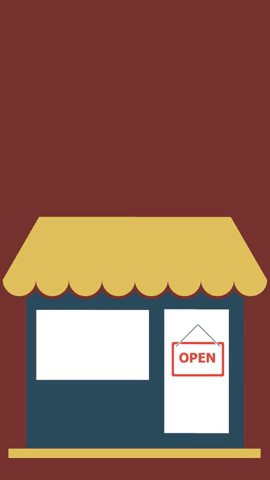 When entrepreneurs turn all their time, energy and attention to their infant business, they're able to accomplish more, like getting a website and consulting with a lawyer and an accountant. It's an important step toward a viable enterprise.
2. Signing a formal agreement
If you're starting a business with a partner, even if this person is your sibling or spouse or best friend, sign a formal agreement at the beginning, "spelling out who is going to do what" and "what the ownership share is going to look like," Aldrich said. Business owners "who start out with an agreement end up with more money."
A formal agreement will make things crystal clear if conflicts arise later. The presence of an agreement also tends to empower the female partner when a man and a woman co-found a business, Aldrich found in his research. Clearly spelled out roles and ownership shares make it difficult to shortchange someone because of their gender later on.
Another thing an agreement does is offer some peace of mind when partners are investing thousands of their own dollars.
"There's a lot of uncertainty, these are emergent businesses," Aldrich said. "If I'm going to put $2,000, $3,000, $4,000 into something, and there's no formal agreement, I'm risking a lot."
3. Treating it like a business
If you want this thing to be successful, ask yourself—are you taking it seriously yourself?
If you're not treating your side-hustle as a real business, you can't expect others to, either. Do things that business owners do, treat your business for what it is, and you'll find more success, Aldrich said.
"What happens over time in the businesses that were successful, everybody involved begins to take it more seriously, reaching a point where the people who are dealing with it treat it as a business (and) they take their obligations to it very seriously," he said.
Hiring an outside lawyer, accountant and marketing person, joining a chamber of commerce or a trade organization, building a website, setting up email marketing—these are all things that will build legitimacy in your clientele's eyes, and yours, too.
This article is part of America's Entrepreneurs: Making it Work, a Rewire initiative made possible by the Richard M. Schulze Family Foundation and EIX, the Entrepreneur and Innovation Exchange.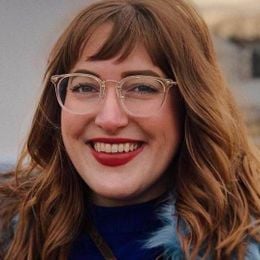 Katie Moritz
was Rewire's senior editor from 2016-2020. She is a Pisces who enjoys thrift stores and pho. Follow her on Twitter @katecmoritz.