Starting Your Last Year of College? Here's What You Need to Know
You don't have to get things exactly right. But don't tune out.
by
Gretchen Brown
This article is part of The Year After. This special Rewire initiative explores the many options available after graduation, helping you make whatever path you choose the right one for you.
I still remember what it felt like to start my last year of college.
Seeing beyond it was hard.
There were so many possibilities for the kind of life I'd lead come January, when I was set to graduate. I could get that internship I had my eye on in New York City. Or I could take a job at a small newspaper in my home state.
Maybe I'd go into public relations and live with my parents for a few years. Maybe I'd take a risk and move a few states away with no safety net.
You're supposed to be figuring out your career path throughout your college years, but the pressure really increases your last two semesters. There's a sense you have to do things exactly right in order to set your life up for success.
But here's the thing: You don't have to get things exactly right. You just can't spend your last year of college with blinders on.
---
"One of the biggest mistakes I see college seniors doing is that they let the year pass them by," marriage and family therapist Lauren Cook said. "While it may seem early, start thinking now, in the summer prior to your senior year, about how you want to maximize your time."
Get your career in gear
You know that campus career center? The one you walk past occasionally on the way to class? If you haven't taken advantage of it yet, now is your time.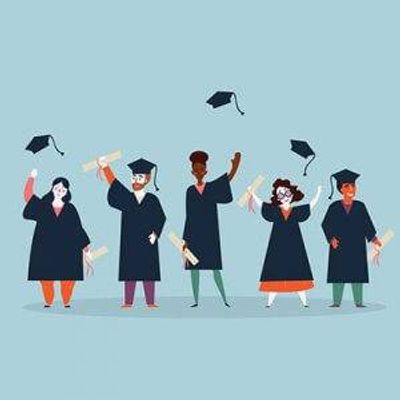 "Even if you already know what you want to do, a coach... can help you identify what your values are and what jobs would be best suited with those values," Cook said.
You'll pay no extra cost. Campus career services are typically included with tuition. Take advantage of that free coaching while you can.
Now is also a good time to gather together a professional portfolio. If you think you can't fill it, think again.
"The last two years of college are often when you've done more advanced projects for classes, internships, and extracurricular activities that are tied to your field," professor and branding expert Tiffany Eurich said. "Think of things like a research project, an advertising campaign for a class, a lesson plan, an app you designed in an internship, graphic design for a local nonprofit or college club."
All of that hard work can go in a professional portfolio, and does a much better job of showing your skills than a simple resume.
It doesn't have to be a paper portfolio, either. This could be a folder on your laptop that you add projects to throughout the year. Just make sure you have a backup, in case of emergency.
Build your brand
You can also showcase a professional portfolio through a personal website.
Even if you don't consider yourself super tech-savvy, they're incredibly easy to make, and don't have to be fancy — just clean and professional. There are free options through sites like WordPress and Wix.
This website is also a digital place your resume can live, which is important for building a brand.
"This is a chance to showcase your portfolio of work, demonstrate your skills, including endorsements from professors and former employers," Eurich said. "And convey a sense of personality that makes you stand out in a sea of applicants."
Think about it — wouldn't you rather direct a potential boss to your website than let them Google you on their own?
Chances are, they're still going to Google you. So you should take this opportunity to also clean up your online presence. That's common knowledge at this point, but Eurich says it goes beyond just deleting old photos of red solo cups.
---
"Do you know what research suggests the biggest social-related reason people don't get hired? Because of a bad attitude," she said. "It has to do with something called 'ambient awareness' or the idea that we can get a pretty good representation of a person based on what they post online."
Everyone has bad days. But if you're complaining about your homework or professors on Instagram or Twitter, an employer might assume you'll complain about your new boss and work assignments.
She recommends keeping it positive, posting industry-related news, and celebrating others (and yourself) when appropriate. You'll appear much more hireable. Everyone likes someone with a positive attitude.
That way, you'll be all set for when you start applying for jobs toward the end of the school year (start early!).
Keep being social (it's a good thing!)
You might feel like you've gotta keep your head in the books all year, but that's probably not the right approach.
In fact, one of the most important things you can leave college with is a strong network of people — inside and outside of your industry — to help you. And you won't build that staying in.
"You'll probably make a few job changes in your first decade out of school," said Beth Bridges, a networking author, speaker and trainer. "And rather than blindly seeking opportunities, a strong network can help guide you, mentor you and move you forward in your career much faster than someone without a network."
A network will set the tone for the rest of your career, Bridges said. That's why it's so important.
If you're unsure how to do this, the best way to start is to join an on-campus organization or club related to your career field of choice. If there's a parent organization, you can try to get some of those professionals on campus to chat about building connections in the industry.
There's also a good chance you already have a network to keep building.
Did you complete an internship or two? Your supervisors and coworkers from that internship are the folks you need to stay in touch with in the coming years. Don't forget to check in with them, or ask them for advice— that's what mentors are there for!
In addition, alumni from your school can be strong advocates and sources of advice. See if your career center can help you make connections.
Think about money
Money might be the last thing you want to think about your senior year, but it's important to think about as you head into the real world.
If you took out student loans, start estimating what your monthly payments will be now. This way, you can figure out what kind of salary is realistic in your first job.
"Meet with financial counselors — many universities offer their services for free — to create a plan of attack," said Rochelle Burnside, manager of the Student Debt category at Best Company. "It's critical that you know whether you have unemployment protection or deferment options on your student loans before you graduate, because you might not land a job immediately after college. You'll want to know how to handle the situation with your lenders."
If you don't already have a budget, consider making one now. It's the only way to plan long-term spending in the future, so you can save for things like your own place.
Take care of yourself
Your last year of college can be stressful. Lots of things are changing, or about to change. Burnout is common.
But one of the most stressful things about the final year might be the prospect of moving away from all your friends in college, and the home you've created there.
---
"Research has shown time and time again that moving is one of life's most stressful events, even more stressful than divorce," said licensed clinical psychologist Jamie Long.
When you're stressed, sometimes self-care falls by the wayside. But stressful times are when you need self-care more than ever.
Long said it's important to take time for healthy habits, like eating healthy, exercising, meditating and staying connected to your support system — no matter how challenging this year seems.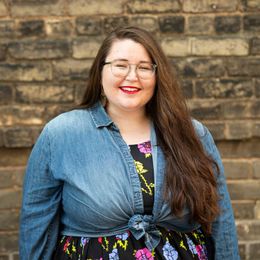 Gretchen Brown
 is an editor for Rewire. She's into public media, music and really good coffee. Email her at
[email protected]
, or follow her on Twitter @gretch_brown.