Las Fotos Project Teaches Teen Girls Confidence Through Photography
by
Jim Newberry
What's the power of artistic expression? The teen students of Las Fotos Project in Los Angeles will give you all kinds of answers.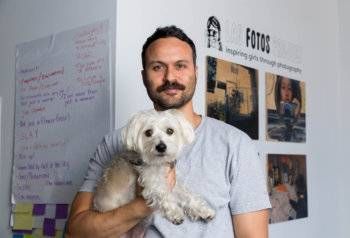 The organization teaches photography skills to low- and middle-income girls of color who wouldn't otherwise have access to photography equipment and classes. Founder Eric Ibarra started the program to provide kids a creative outlet, but there's another layer: By learning photography, the girls are also learning communication and problem-solving skills and building self-confidence, among other positive side-effects.
The young women of Las Fotos Project shared their work with us, along with their words on how photography has changed their lives.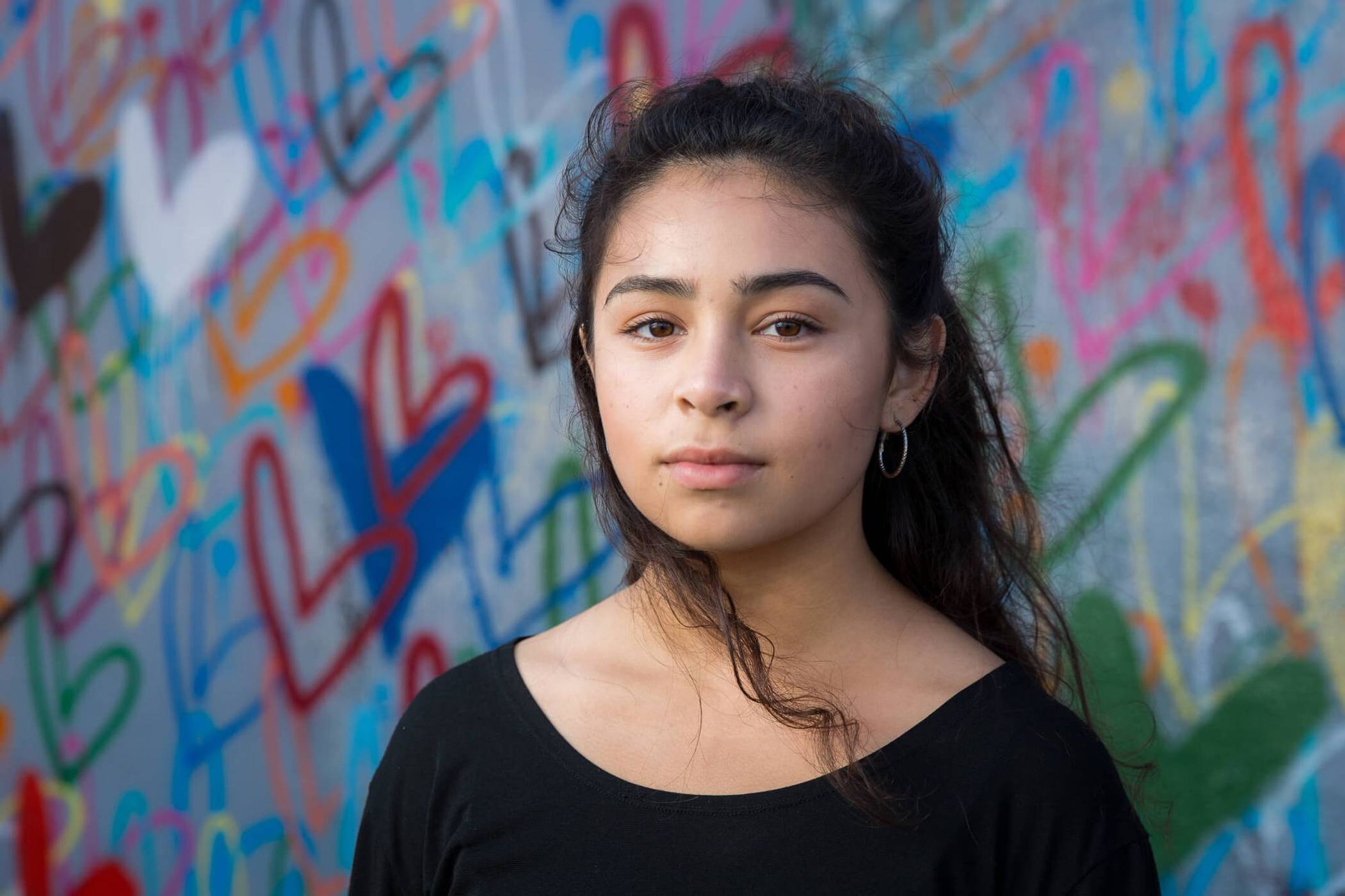 Fabiola Lopez, 15
Self-portrait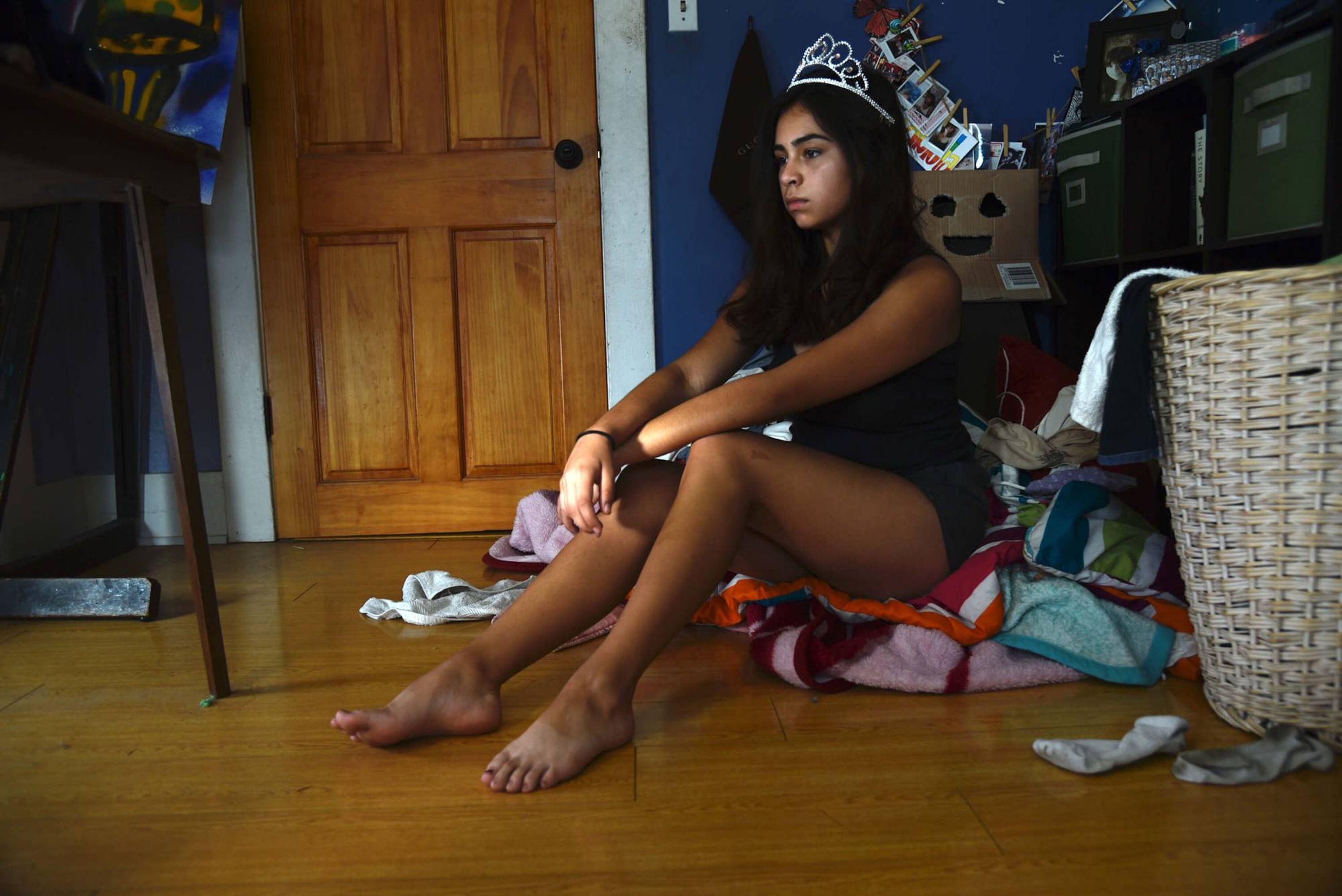 "Photography is great for communication because one picture can say 1,000 words... Everybody sees the world in different ways… Different photographers might see different points of view of the same place... I learned that it's OK to show who you are and you don't have to sugarcoat anything and you could just be yourself. A common selfie would be like showing off: You're trying to put your best face forward, you're trying to be pretty. But with a self-portrait you don't have to do that, you can be yourself and express even the darkest of yourself. You don't have to be picture perfect."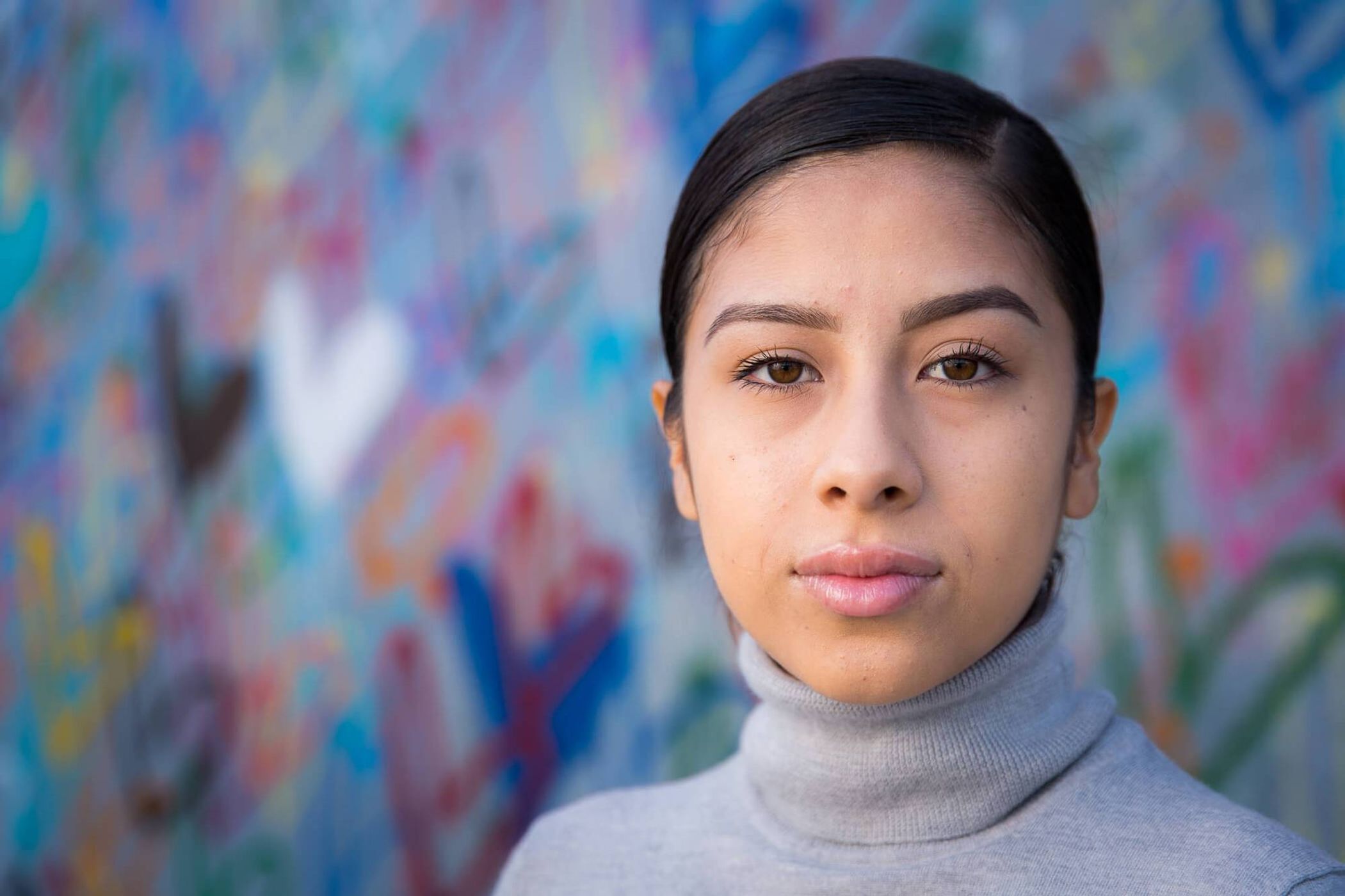 Julianna Aguirre, 17
Photojournalism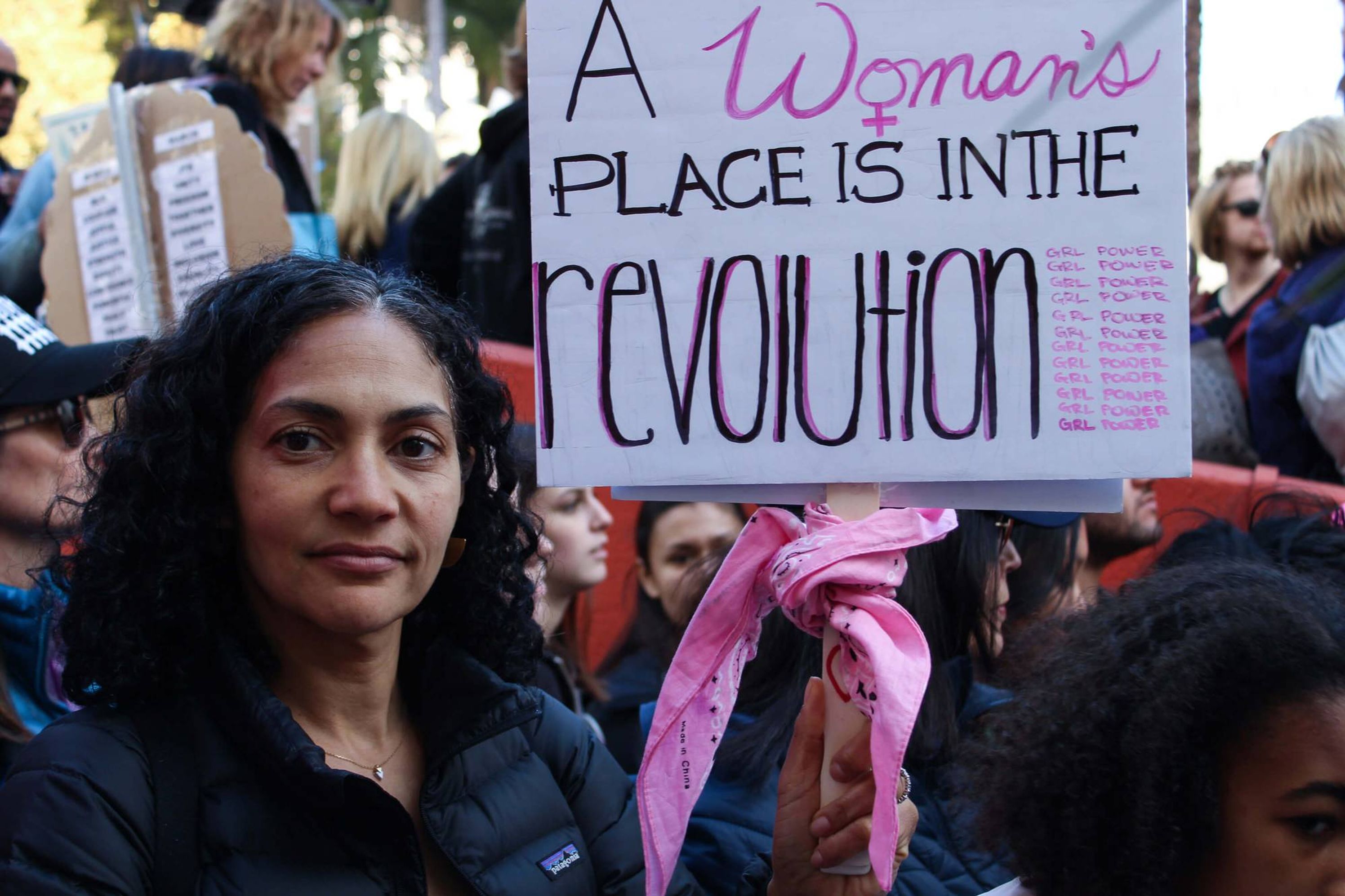 "Photography helped me expand my group, meet new people, be interested in doing more. Photojournalism was really difficult, but at the end I was proud of the work I did, and I would have never been able to have done that without the help of the mentors and organizers. I was asked to host an all-women's panel of photographers (REpresent: Black Women in Front of and Behind the Camera)… We talked about their role as being persons of color and women, and how that impacts the work they do."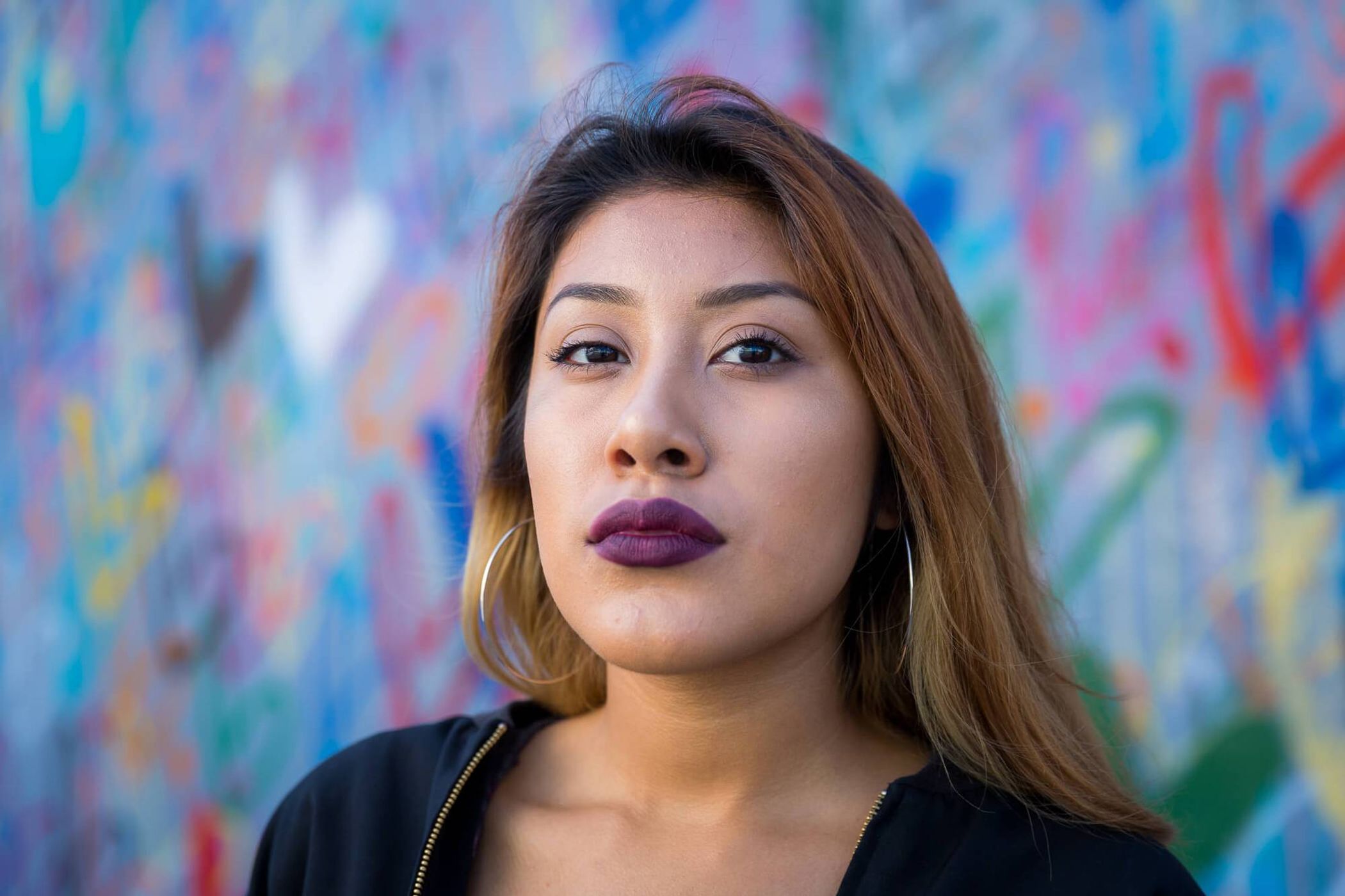 Mary Ann Reyes, 17
Photojournalism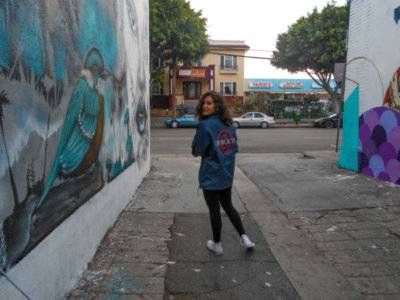 "There's a lot of alleys... Everybody would always tell me, 'don't go in there, there's people in there doing weird things' … It was always something to stay away from, but when this project came about I started going in there and then I started seeing abandoned homes. It's not something I expected... I've lived there for 17 years and I never explored it, so it was really cool… People always stay away from the alleys but there was so much to capture in there, it was so beautiful, everything tells a story."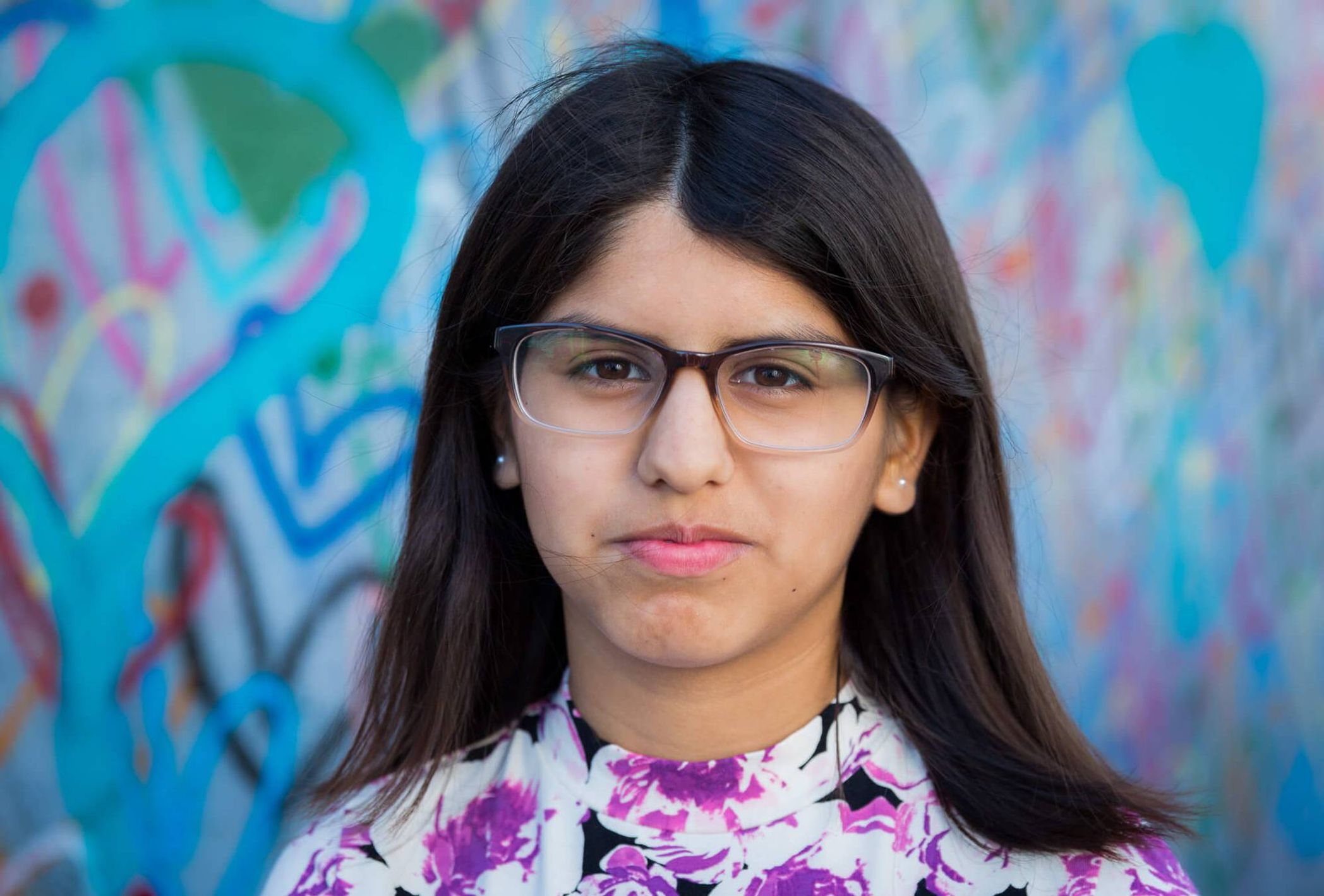 Nathalie Diaz, 15
Photojournalism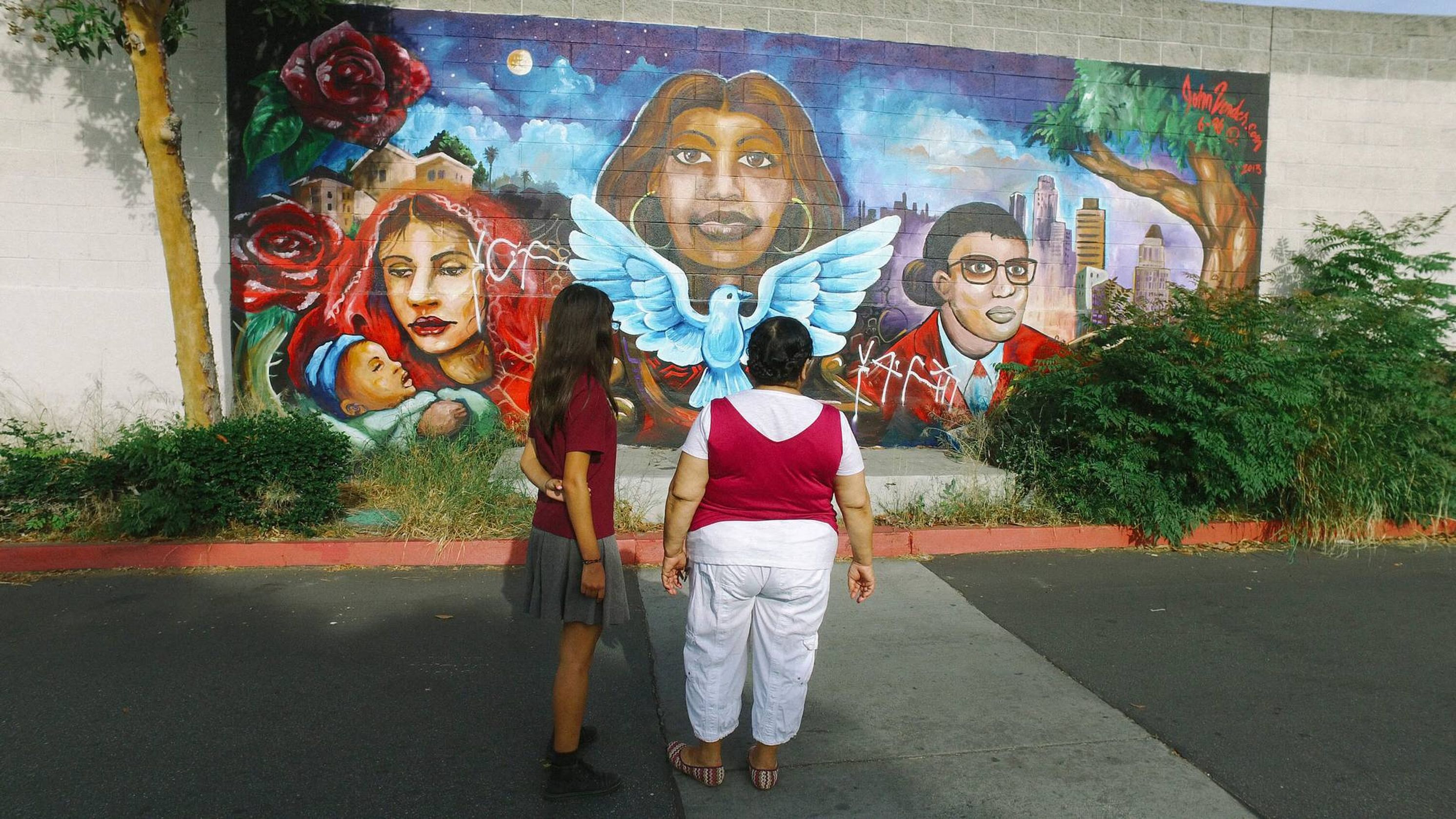 "I chose to photograph my grandmother and then my aunt… That project opened my eyes to how important those women (are) to me… It's not only about photographing them; it's also about interviewing them... If she's been through hardships… You want to capture it. You need to know how to capture everything you want to say in your photograph, so it's not just going to be a face smiling."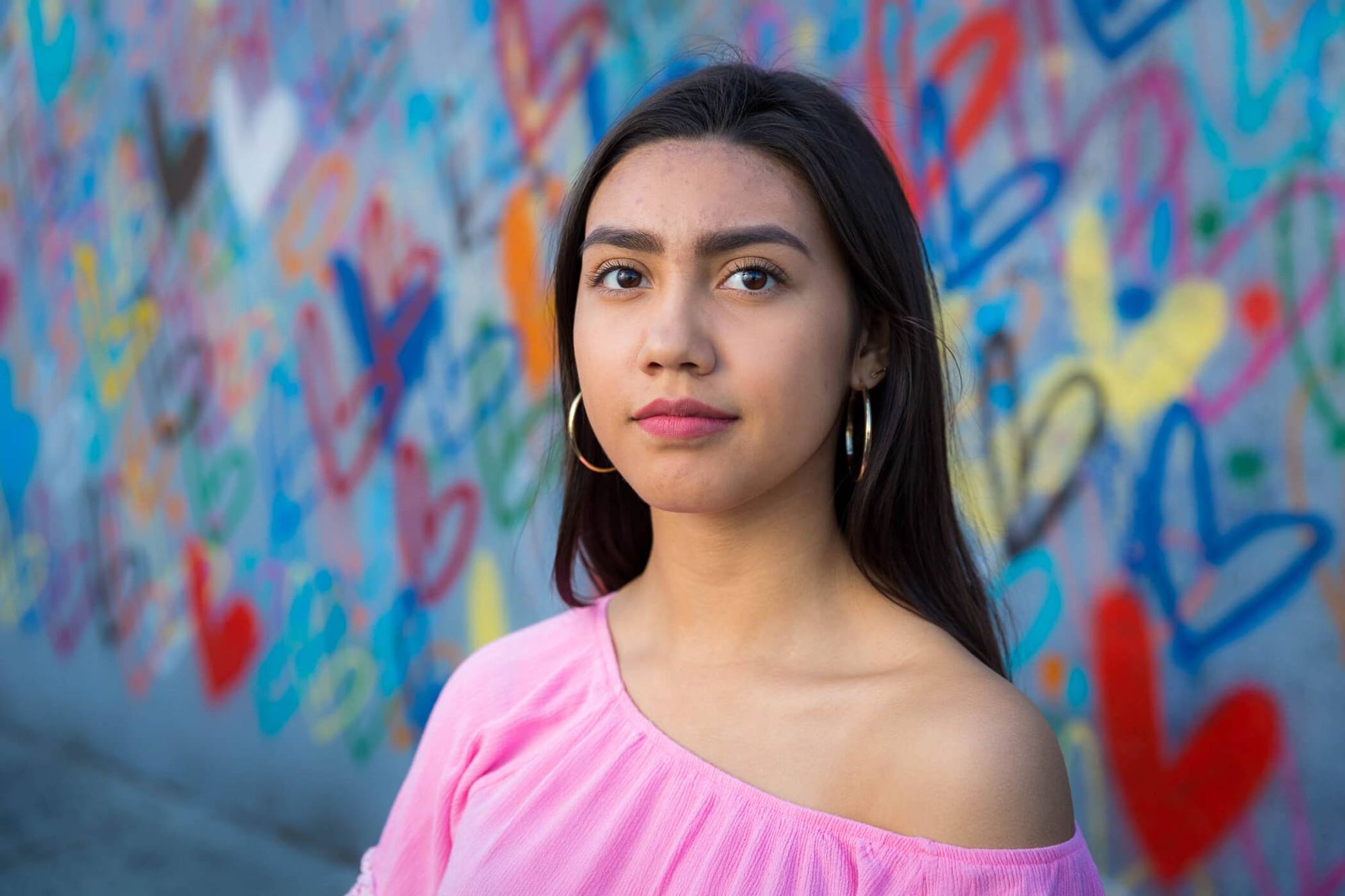 Regina Zamarripa, 16
Photojournalism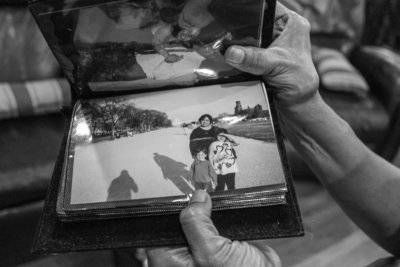 "I've learned how to express myself through photography; how to document others, and express their stories. Photography is a great source of communication because a lot of people are visual learners, so if you give them that visual, they'll be able to understand things a lot better. I feel like there's a lot of issues, especially in the time and place we're in right now, that are affecting people… There are a lot of issues that need to be told, and photography is a way to get into these people's lives and these people's struggles and it's a way of voicing that out and getting that out there into the world."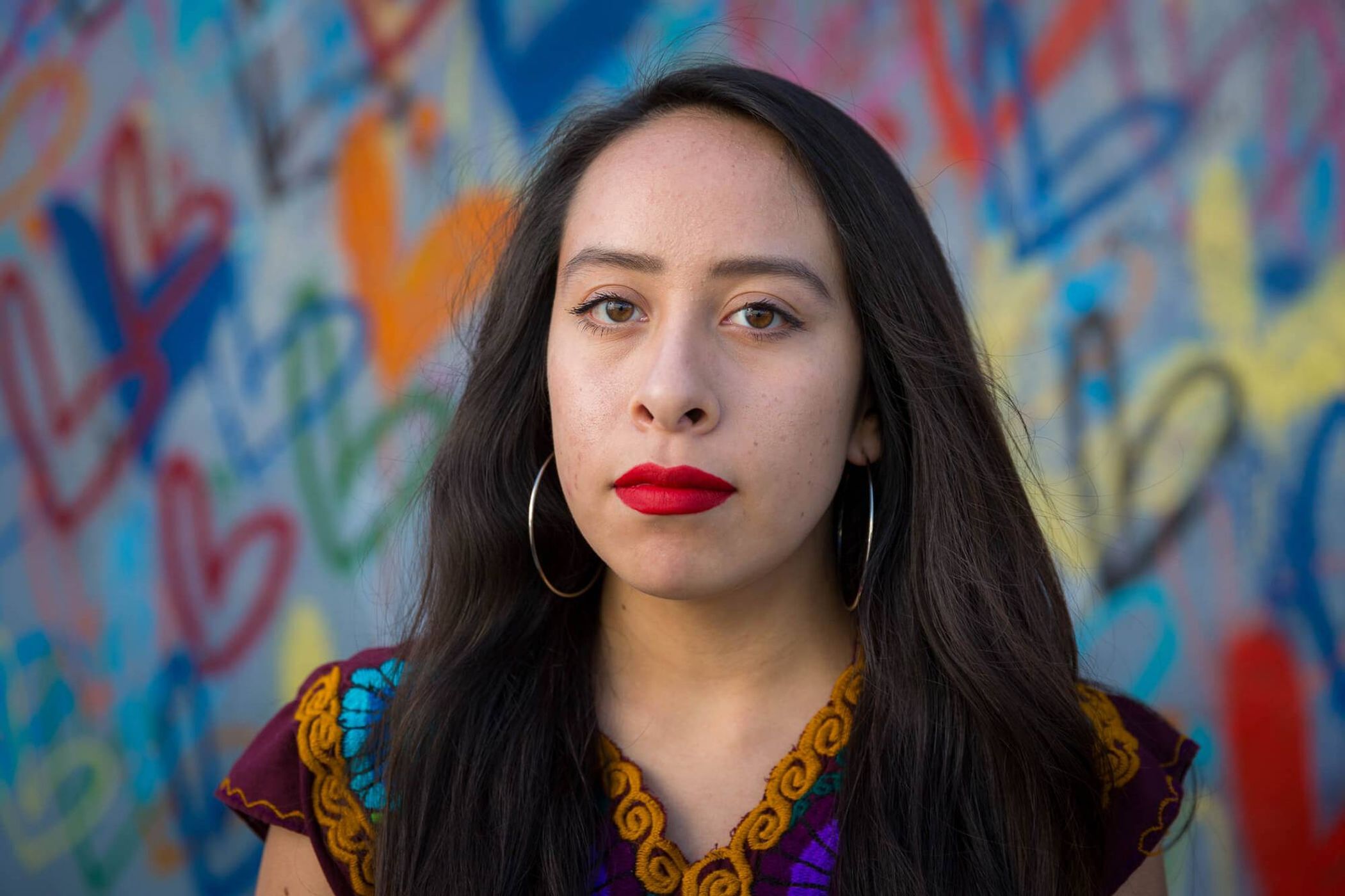 Textli Gallegos, 18
Self-portrait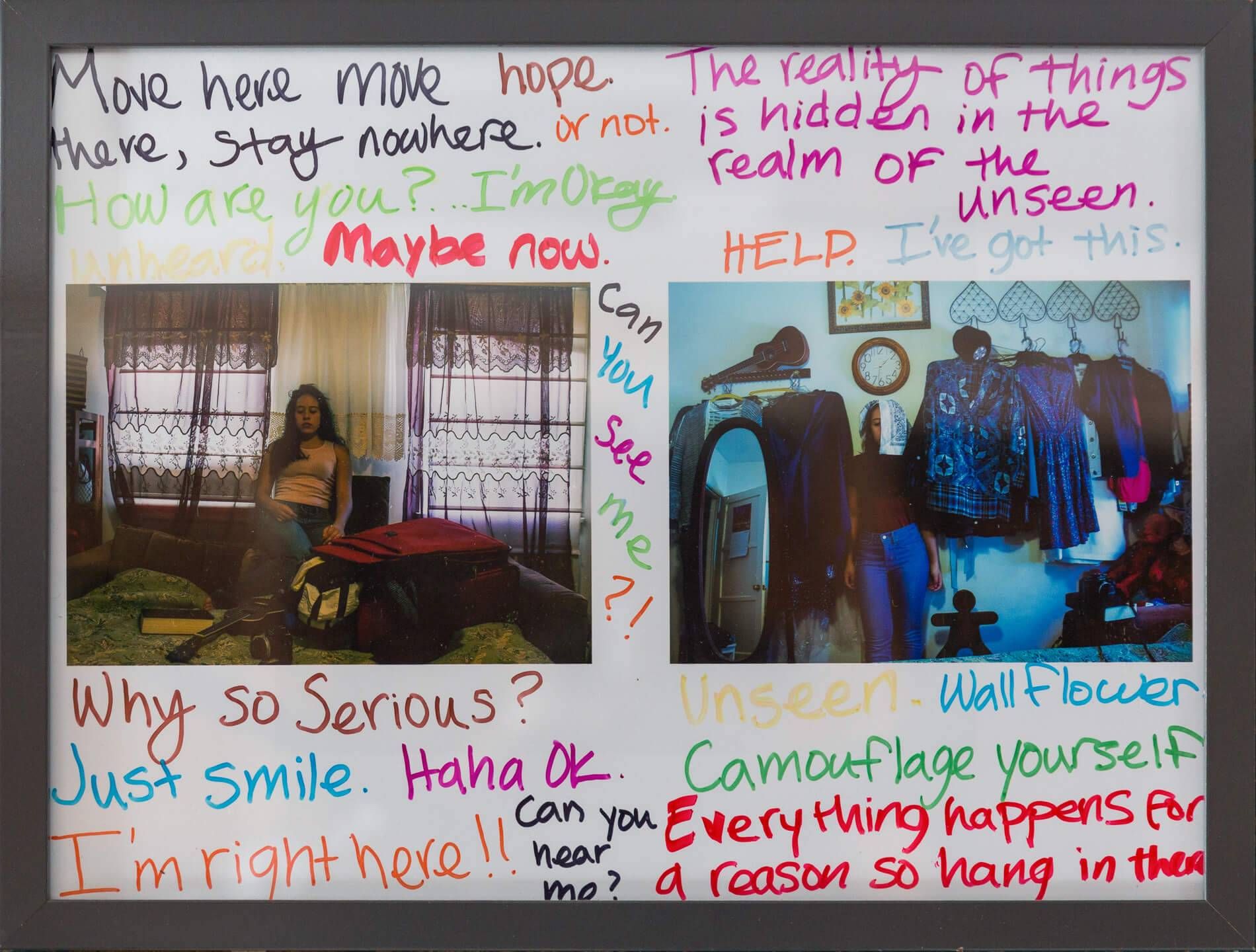 "I wrote stuff in the border (of the photos), like 'can you hear me,' phrases that mean that I don't feel like I'm being heard... I felt like my opinions and what I needed or what I though wasn't being heard by my own family. I learned how to share pieces of myself with people that I wouldn't normally share… I got more comfortable with that part of my life, and not as timid… I also learned how to talk to my parents because they saw the project so they're starting to think a little bit more, maybe we should ask her things."
Web editor Katie Moritz contributed to this article.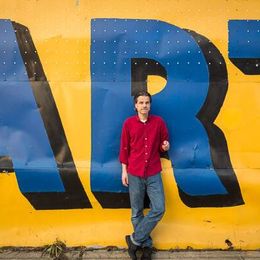 Jim Newberry
 is an internationally published, award-winning photographer based in Los Angeles. His interest in photography began as a young child, when his father—James Newberry, who founded the photography department at Columbia College Chicago—gave him a camera and taught him how to use it. He later graduated from Columbia, and soon after began shooting assignments for magazines and record labels. Jim continues to shoot for editorial and commercial clients, as well as shooting fine art photography, especially street pictures.