Been Laid Off? You're More Likely to Quit Your Next Job
by
Katie Moritz
A rebound is never as sweet as a first love. At least, that's what researchers found when they studied people who had been laid off from their jobs.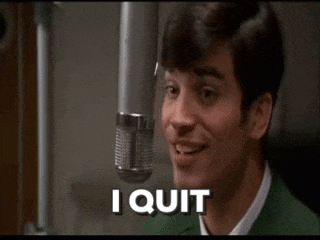 New research by the University of Wisconsin-Madison's Wisconsin School of Business found that people in the workforce who had been laid off by a former employer were 56 percent more likely to quit jobs in the future. The research team thinks that's because being laid off "[weakens] the psychological ties that layoff victims form with post-layoff employers," said Charlie Trevor, professor of management and human resources at the school, in a news release about the study.
It ultimately leads to "a free-agent mentality, where the workforce is made up of a significant group of employees with low levels of commitment and loyalty to the employer," he said. Because this mentality can impact any workplace, it's something for all employers to think about, not just the ones that practice layoffs, the research team said. Employers can use the information to tailor their onboarding strategies for new employees who have been laid off in the past.
The study looked at job data from 2,500 people across the U.S. who had been laid off at some point in their careers, going back to the 1970s when they were 15 or 16 and in their first jobs, said Paul Davis, a member of the research team and now an assistant professor of human resource studies at Cornell University, in an interview with Rewire. The data comes from a U.S. Bureau of Labor Statistics study begun in the 1970s of more than 12,500 then-teenagers in the workforce. Every year, the U.S. government asked each of the participants questions about how their careers had progressed. It switched to every other year in the 1990s.
In the original U.S. government study, the 12,500-plus workers "were selected to mirror on a very small scale what the country looked like nationally," Davis said, not just race- and gender-wise, but also industry-wise.
"It's a very diverse sample not only demographics but in occupation," he said.
The Wisconsin research team determined it was more fair to compare workers who had been laid off to themselves rather than to others in their cohort who hadn't been, Davis said. Researchers looked at the work history of each subject before and after their layoff and saw a difference in their behavior before and after that watershed moment.
They found that people are 56 percent more likely to quit a job after a layoff happens in their career. They're 65 percent more likely to quit the first job they have after a layoff.
For the folks who were laid off more than once, the likelihood of quitting increased with each layoff they experienced.
The researchers found that no matter what industry the laid-off subjects worked in, the trend persisted.
 "We're seeing this effect when we take this broad snapshot, when we look across everything — it's an effect that does generalize across industry," Davis said. "And it's not hard to rationalize. Layoffs are traumatic. This is a tough thing to go through."
Since 1994, U.S. employers have laid off more than 30 million employees, according to the Bureau of Labor Statistics. The U.S. recession of 2008-2010 saw a nearly 20 percent rise in layoffs across the country. Since mid-2011, those numbers have dipped back to normal, but some industries are still hurting. Newspaper publishing giant Gannett in October announced its plans to lay off 2 percent of its workforce, impacting newsrooms big and small across the country.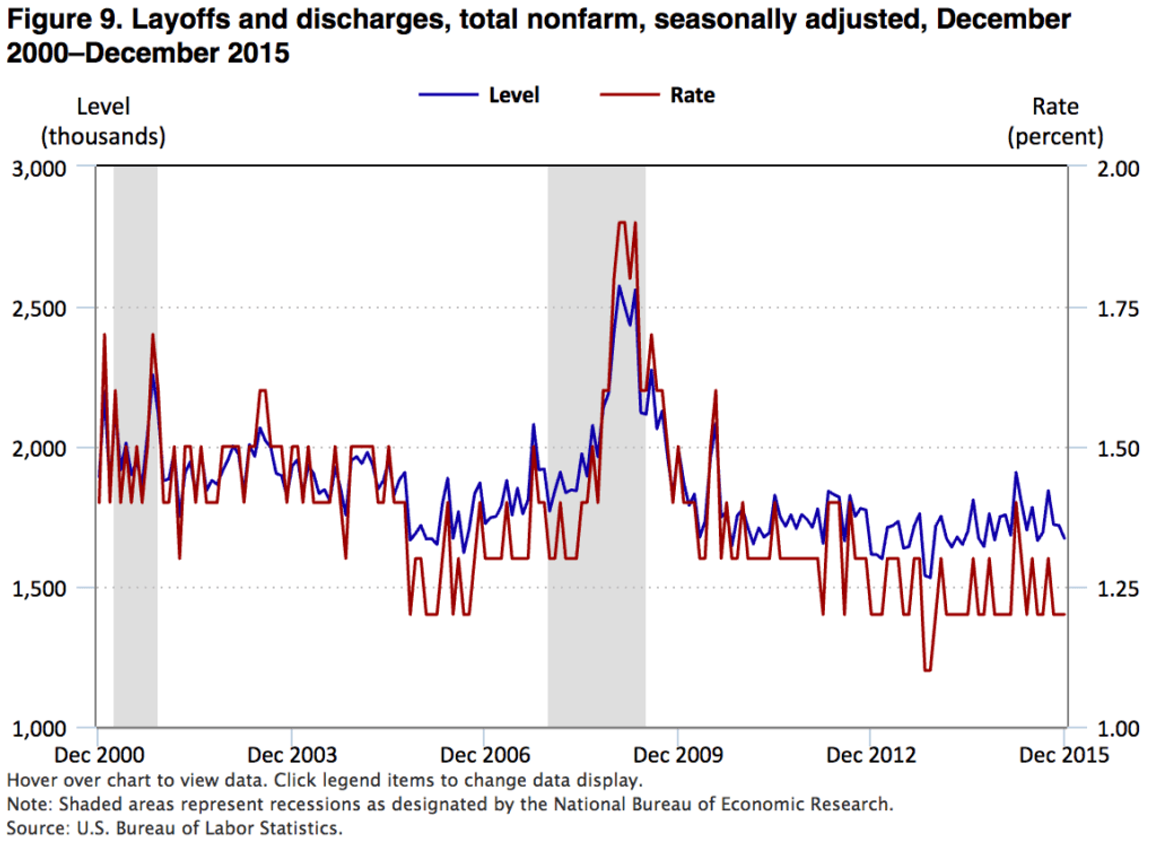 Despite the recent boom of laid-off employees in the U.S. workforce, there was next to no research on the careers of those employees before the Wisconsin study was conducted. There has, however, been research linking being laid off to lower lifetime earnings and reduced physical and mental health.
Davis was quick to point out that a higher likelihood of quitting doesn't mean people who have been laid off make bad employees.
"Employers do not seem to be pulling back on layoffs, they are ubiquitous," he said. "For most of us it is going to be impossible to survive" in the workforce without experiencing one.
This research could be used by employers to create a culture of rebuilding a trust bond with employees who have experienced a layoff, he said. There has been no research to say what job performance is like after a worker experiences a layoff, but "there's a pretty good theoretical argument, a psychological argument, that someone who has been laid off and takes a new job would actually work a lot harder, because it's an unpleasant experience, we don't want to do it again," Davis said.
He's planning a follow-up study to test that theory.
"Now we want to say, when you are there, how are you performing? What does that look like?" Davis said. "That's where we're headed next."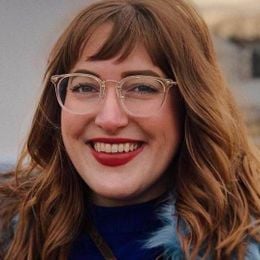 Katie Moritz
was Rewire's senior editor from 2016-2020. She is a Pisces who enjoys thrift stores and pho. Follow her on Twitter @katecmoritz.