Lady Gaga Together with Tony Bennett on PBS!
by
Maribel Lopez
UPDATE: Great Performances – Tony Bennett & Lady Gaga: Cheek To Cheek LIVE! is now available for online streaming, here.
It's like to two of my favorite things came together and created this amazing, incredible, beautiful baby that I want to show off to everyone. Lady Gaga + PBS = glory. (Or The Edge of Glory, if you will).
When I heard Mother Monster was going to be on PBS, I was ecstatic -- and in slight disbelief -- especially having seen her perform live (seashell bikinis don't exactly scream public TV) but that's not even the best part. Lady Gaga TOGETHER WITH Tony Bennett on PBS?! Wow. I watched it. I laughed. I cried. I swayed side to side swooning over the sound of the legendary Mr. Bennett and incomparable Ms. Gaga. My face was in a perma-grin for the entire hour of their great performance, and by the end, I felt as though I had been transported back in time to a smoky bar where jazz reigned supreme.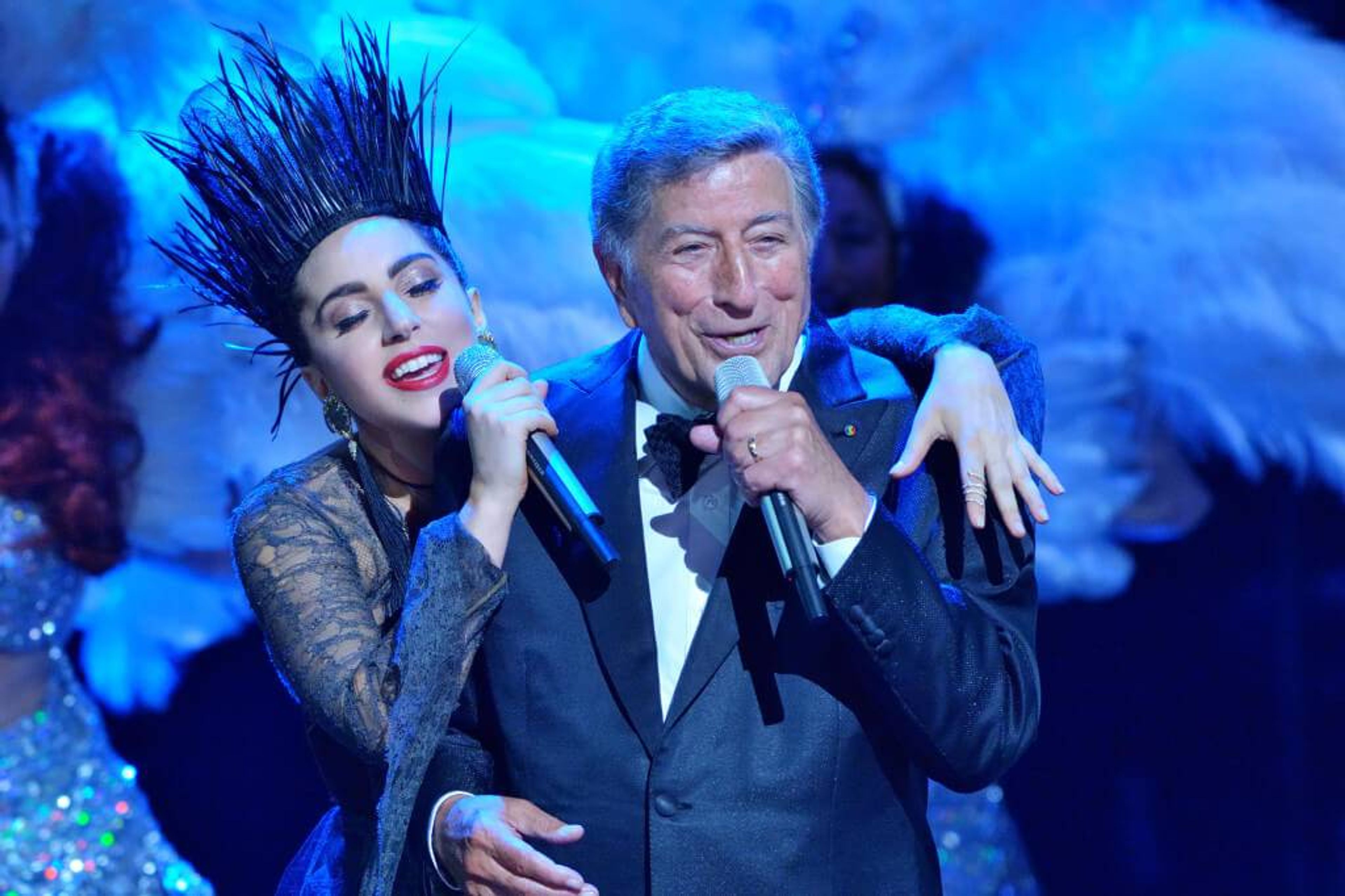 I've been anticipating Cheek to Cheek: LIVE! for quite some time. Taped on July 28 at Jazz at Lincoln Center's Frederick P. Rose Hall, Gaga has been talking it up for months on social media. I had seen all the clips, clicked through her pics and was beyond excited to snuggle up to my laptop to soak in one of the coolest collaborations of my time. May I just say, it delivered.
Most recently, I saw Mother Monster in May 2014 at the Xcel Energy Center in St. Paul for her ARTPOP tour so I know this: the woman puts on a SHOW. But, the great thing about her duet with Bennett is that she is able to prove she doesn't need all the bells and whistles (i.e. leather clad dancers, strobe lights, octopus costumes...even though her wardrobe in this set is to die for) to pull off a performance. Her voice alone is enough, and with Bennett, she radiates. She's simply a "Sophisticated Lady" -- the epitome of elegance and class.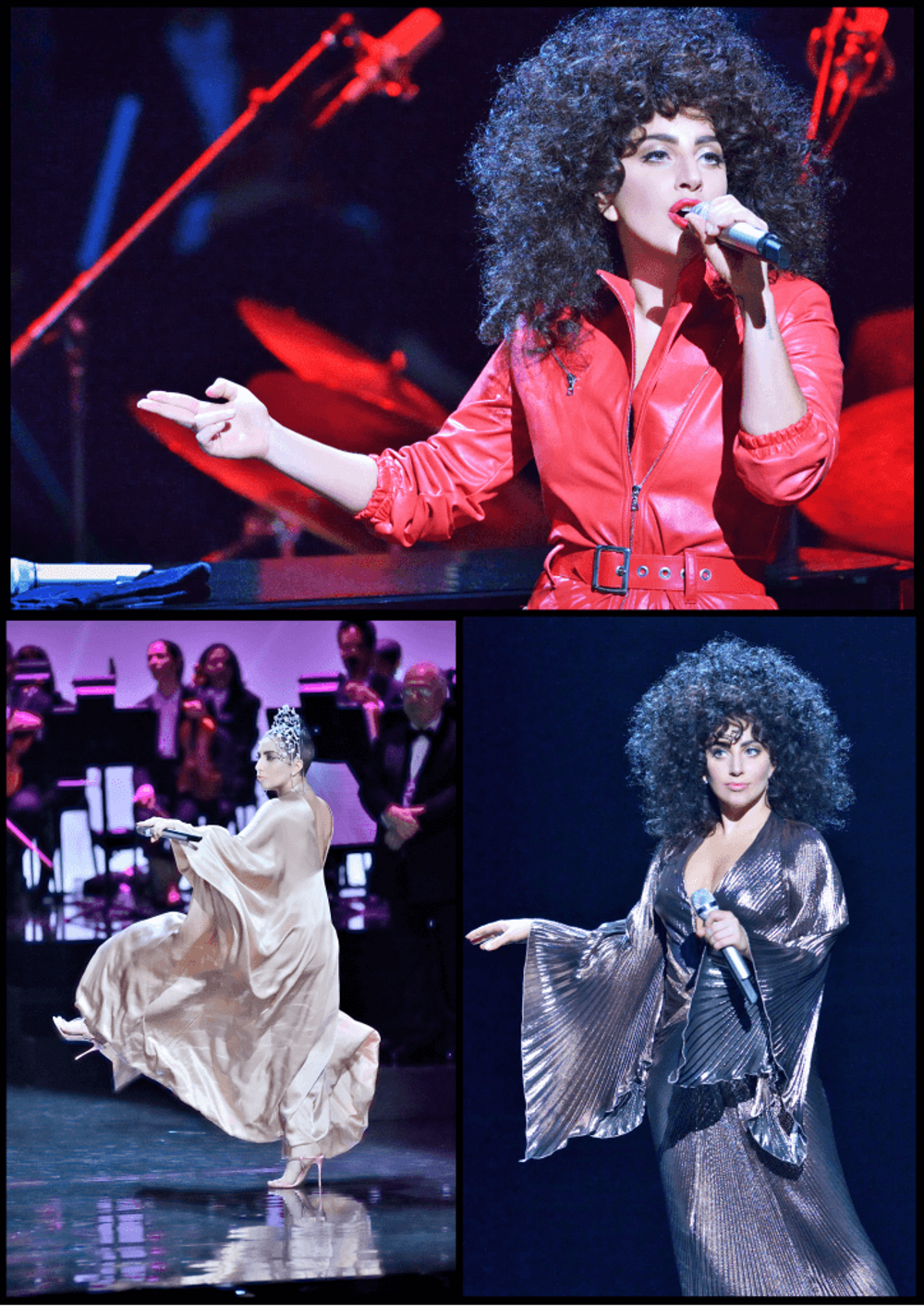 For anyone who has yet to jump on the Gaga train, this will do it for you. A sound all her own on timeless classics with jazz master Bennett is a genius collaboration. I wasn't the only one getting emotional during the show, Gaga herself is seen choking up at the end of her solos. In particular, "Bang Bang (My Baby Shot Me Down)" was quite the number. I watched it twice and her humble bow at the end kills me with the pride. She's a legend in the making. And Bennett, well, he IS a straight up legend and does it all right. At almost 90 years old, the man knows how to swoon and captivate an audience, bringing them to their feet, time after time. I loved him singing "Firefly" with Gaga. It's absolutely adorable. They together are adorable and a powerful, moving duo filled with love, adoration for each other and sheer class. Great performance, indeed!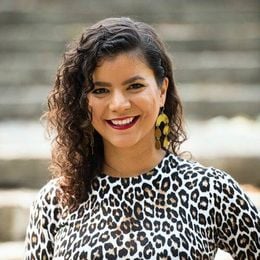 Maribel Lopez
is a lifelong public media fan and as director of Rewire, oversees the site's strategy and operations. When she isn't catching up on the latest digital publishing trends, she enjoys traveling, flamenco dancing and going on adventures with her doggos.