How to Succeed in Family Business (With a Little Bit of Trying)
by
Katie Moritz
Did you know that the majority of businesses in the U.S. are family-run? Whether you grew up working for your parents or are trying to start your own, you're in good company.
Chris Farrell of American Public Media's "Marketplace" and Next Avenue has written about entrepreneurship and family businesses all over the country, and shared with Rewire and our audience his top tips for starting and maintaining a successful intergenerational business.
Family business is "this incredible exchange of knowledge and experience and enthusiasm and energy," he said. "When it works, that's why family business can be so incredible."
1. Make sure everyone is committed to a common goal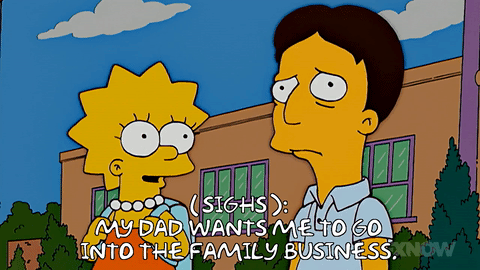 A lot of family businesses do fail, especially in the third generation, Farrell said. The first generation of family business owners started it and the second generation likely grew up in it, which makes them invested in its success. But the third generation is more likely to want to lead their own lives and not be tied down to a family business. That lack of investment can cause a business to crumble, he said.
What some families do to make sure that younger generations are passionate about joining the business is require each child to work a handful of years elsewhere before coming on board, Farrell said. Once they've established their own career, they can decide if the family business is really something they want to get into. As an added benefit, if a child does decide to work for the family after a few years elsewhere, they bring an infusion of fresh ideas with them
2. Improve relationships by hiring a buffer
Family businesses can be tricky because work relationships are also personal relationships. Family members who work together have an incentive to maintain a good rapport.
One way to mitigate potential tension is to hire someone from outside your family to act as a buffer between parents and children. Farrell said one New Orleans family he wrote about employed this method. The matriarch hired a former coworker and asked her children to report to her.
"What that did was put a layer between mom and a child, and this woman that she trusted taught a lot and gave positive feedback," but she really came in handy whenever there was constructive criticism for the children, Farrell said. The mom could avoid any hard feelings between her and her children due to the business.
3. Figure out how to get away from the business
It's important to keep business and family life separate, which is easier said than done, Farrell said.
This is especially critical if you're running a business with someone you live with. You'll need to develop strategies for keeping work and life apart, so you can "enjoy Thanksgiving without tension from the business," he said. Set up a weekly date night or ban work talk at dinner, for example. (This entrepreneurial couple has rules for when and where they can talk business.)
The business cannot be the only thing to your relationship. Balance is key.
"Remember why you like each other and why the family hangs together," Farrell said.
4. Bring in an outsider to resolve conflicts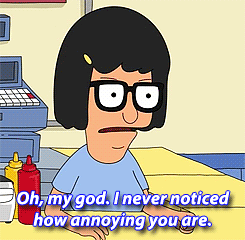 Conflicts are normal within any family, so they're bound to come up when family works together. If you've tried talking through a conflict and nothing's changing, it might be a good idea to bring in an expert, Farrell said.
Outside consultants can help family members cut through the emotional baggage of working together and get to what really needs to happen for the business to succeed.
"Bring in an outsider who wants things to work out who is not a... family member," he said. "They're coming in to solve a problem."
If there's an imbalance within the company—one family member is doing all the work while another is slacking, for example—a consultant will be able to suss out who is on board.
"What an outsider can do is make that really clear to the other family members: 'Here's what it takes and here's how to make things work,'" Farrell said.
You can also establish an advisory board of experts you know and trust who aren't members of your family. They can bring varied backgrounds—public relations, technology, finance—to aid in your business decisions.
"They're part of your braintrust," Farrell said. "These are people who want you to succeed."
This article is part of America's Entrepreneurs, a Rewire initiative made possible by the Richard M. Schulze Family Foundation and EIX, the Entrepreneur and Innovation Exchange.

Katie Moritz
 was Rewire's senior editor from 2016-2019. She is a Pisces who enjoys thrift stores and pho. Follow her on Twitter @katecmoritz.