5 Ways to Keep Active Outside in the Snow
by
Allie Shaw
We all know how it goes. The holidays are over, our New Year's resolutions begin (and end), and we are stuck with three more months of cold weather and the winter blues (depending on where you are on the hemisphere).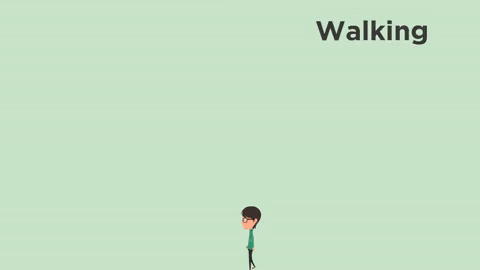 While more and more of us are spending our time streaming, you might find yourself in the group that still wants to get outside and into nature. Getting outdoors during the winter is a great way to stay active, meet new people, and discover new hobbies.
When you think of outdoor winter activities, there are probably two things that come to mind: Skiing and snowboarding. But there are so many options to choose from. Trade in the traditional sports you grew up on for these four nontraditional activities.
1. Fat biking
Fat biking is an up-and-coming trend, especially for all the cyclists out there—a wintertime alternative to mountain biking. With thick, donut-like tires, these bikes are built for soft terrain and snow.
Not only is fat biking an incredible workout, you can also feed your competitive side by joining races. For the past couple years, Crested Butte, Colorado, has hosted the annual Fat Bike World Championship.
If you're working a typical 9-to-5 and it's dark by the time you leave the office, don't fret.
"I put a 1400 lumen light on my handlebars and ride at night," said Jamie Clarke, CEO of LiveOutThere.com. "This is key as short days can be my excuse for not getting out. Bright light = excuse eliminated."
Whether you're biking recreationally or competitively, it gets you outdoors and active in the dead of winter, which is something we can all get behind.
2. Skijoring
If you're looking for a way to incorporate your furry friend into your outdoor winter activities, look no further. Skijoring only requires you, your dog, a pair of skis and a pulling harness.
The sport requires training but can be a great bonding opportunity for you and your pup, and it replaces your daily mundane walk. You can also join a local club to make your skijoring experience more social.
3. Snowshoeing or hiking
Though hiking is typically thought of as a summer activity, winter hikes can be equally worthwhile. This is a great go-to activity, as all it requires is dressing weather-appropriate. Layering is key as you'll constantly be warming up and cooling down during your trek.
Snowshoeing is just like hiking, but the long and wide shoes provide the bottoms of your feet with surface area that makes it easier to walk on fluffy snow. You'll experience your favorite hiking trails in a whole new way.
"Whenever I go snowshoeing, my clothing ends up damp once I'm back to the car, whether from a good workout or a snowball fight," said 26-year-old snowshoeing fanatic Maggie Roque. "I always keep a dry sweater in the car so the drive home feels a bit more comfortable and warm."
4. Winter camping
Another summer go-to adventure turned winter wonderland. If the combination of the words "winter" and "camping" have you running for the hills, hear me out. Nothing immerses you in nature quite as well as camping. But I think we could all do without the crowded campsites, bugs and noisy neighbors that come with summer camping.
If planned and prepared for correctly, winter camping can be the Wi-Fi-free retreat you've been searching for all winter long.
"Millennials are now leading this world-wide push to bring nature back into urban lifestyles," Stephen Oakey wrote for Human Spaces. "The younger generation no longer wants to live in the concrete jungle and they aspire to have more natural and organic attributes surrounding them."
So grab some friends and get out there!

5. Forest bathing
We are constantly glued to technology, but a lot of us are trying to get away from that. If you're not into extreme sports, but still want to get outside in the winter, this one's for you.
Forest bathing is a new type of meditation retreat takes you on an unexpected and eye-opening adventure throughout nature, typically through the woods. Winter forest bathing allows you to quietly admire your surroundings, meditate with Mother Earth and breathe in fresh air.
Originating from Japan, this practice can not only help with stress but also help you be more present in your everyday life. Relax in nature with this alternative to more intense outdoor activities.
Gear up
Wearing winter-appropriate outdoor clothes is the difference between a miserable time outside and a great one. Clarke emphasized the importance of proper layering.
"Put lots on to get started and unzip or take off as your heart starts pumping and you get warmed up," he said.
Outdoor fanatics recommend these five items to stay safe and snug for outdoor recreation during the cold months:
1. Sunglasses or goggles
Good eye protection in the winter is easily overlooked, but crucial, considering how bright snow tends to make things.
2. Neck gaiter
Staying warm from head (to neck) to toe is essential. These closed tubes of fluffy fleece or wool keep your neck warm without all the surplus material of a scarf. In a pinch they can also serve as an ear-warmer. A multifunctional item like this is great for keeping everything nice and toasty.
3. Insulated boots
Keep those feet warm and dry! The last thing you want is to start or end your outdoor excursion with not being able to feel your feet.
4. YakTrax or MICROspikes
Depending on where you're trekking, sometimes the traction on your boots alone just won't cut it. These spiky additions to your boots grip onto almost anything, keeping your falls to a minimum.
5. GPS device
Having the proper gear isn't always enough, so being prepared for emergencies is important. This device allows emergency responders reach you easily.
Getting outside and being active (even in the cold) has numerous health benefits. Don't let yourself stay stuffed up inside all winter, get out there and play!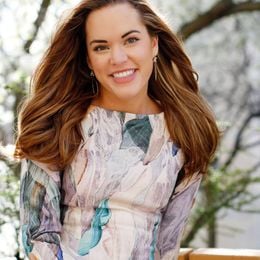 Allie Shaw
graduated from the University of Utah with degrees in communications and public relations. She is an expert in all things technology and lifestyle. She is a freelance writer for multiple publications and spends most of (all of) her free time shamelessly approaching strangers who have goldendoodles.