Why You Can't Judge Someone by Their Twitter Account
by
Hannah Black
If you've ever felt like 280 characters isn't enough to fully express your feelings, you're not the only one. Social science might agree with you.
In a new study, sociologist Eric Jensen of the University of Warwick cautioned that using Twitter to draw broad conclusions about people's well-being could be misleading. Why? Because the things people post on social media don't necessarily reflect how they actually feel.
It's tempting for social scientists to glean answers to big questions from what seems like readily-available social data on sites like Twitter, but it's not a good replacement for anonymous surveys and other, more traditional methods used to study people.

Jensen's work specifically targets a study from 2013 that gathered Twitter users' data with the goal of finding out how living in urban areas affects well-being. While the team was attempting to gauge happiness from a tweet, Jensen argued that there are varying ways a researcher could interpret the written posts.
"When researchers find themselves with easily accessible data, there is a temptation to apply those data to interesting research questions and populations, even when there are limitations in the representativeness of the sample," Jensen wrote in his paper.
As conversationalists will tell you, it's far easier to misunderstand emotion in text than in a one-on-one dialogue. In this particular case, the study took the language at face value and failed to account for context, in Jensen's opinion.
Additionally, gathering a sample representative of the general population—a crucial aspect of social science—from Twitter is difficult. The researchers who conducted the 2013 study gathered their information from 10 million tweets, but large sample size doesn't necessarily mean good research will come from it.
How representative of the general population is your cadre of followers? It might seem like everyone is heading to the beach this weekend, but that's because most of your friends are from your old hometown in Florida.
We don't always tweet what we mean
What else skews what we see on social media? People typically don't post what they're really feeling.
That's another problem with using social media data to measure things like happiness and depression. There's most likely a lot that users aren't posting. It's what we remind ourselves when we start comparing our lives to our friends' Instagram photos. Most people aren't really as happy as they portray themselves to be online.
"Twitter users present only one side of themselves on social media, shielding their true feelings for good reasons, such as professional reputation," Jensen said in an interview with the University of Warwick. "There is clearly a large gap between what people post on social media and how they really feel, but how exactly people manage the relationship between their offline and social media identities is still being uncovered."
More sociological research is needed into what exactly differs between our online lives and what we present on social media, but it's pretty obvious to scientists that at least some gap exists, Jensen wrote in his study.
Where we go from here
Beyond how it affects social science research, the gap between how we really feel day-to-day and how we choose to express it on our social media accounts can be harmful to our followers. And since those who post on social media are often frequent users of the technology, we are all affecting each other.

In the American Psychological Association's most recent Stress in America report, 86 percent of people in the U.S. said they "constantly or often check their emails, texts and social media accounts." That means we're seeing a huge amount of content every day that could skew our perspectives about the emotions of others. So how should we approach what we see on social media?
With a healthy dose of perspective, psychotherapist and life coach Megan Bruneau told Verily earlier this year. If a specific post makes you jealous or feel bad about your own life, ask yourself if being connected to the person who posted it serves you in any way. If not, it's probably worth unfollowing or unfriending that person.
It's healthy to give yourself permission to react to what people post on social media, Bruneau said. It's also important to be mindful about what probably is and isn't real—heavily-edited photos and curated Instagram feeds create worlds that don't reflect reality.
Finally, be aware of what you yourself post. Bruneau suggests taking a moment before posting on social media to think about how someone who sees the post might react to it. After all, a more authentic social media sphere starts with its users.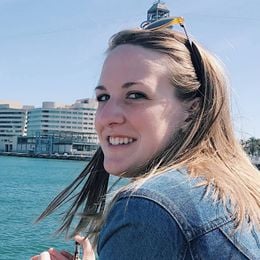 Hannah Black
is a journalism student at the University of Missouri who regularly eats Chipotle burritos three times a week. You can often find her in her happy place at a local coffee shop. She has worked for the Columbia Missourian, the Grand Forks Herald in North Dakota, and a policy news website in Brussels, Belgium. Follow her on Twitter and Instagram @hannahcblack.