What Journalists Want You to Know About the News
by
Katie Moritz
I am a former newspaper reporter who has made the leap to public media. Even though I no longer work in a traditional newsroom, I remember what it was like to do all the things news reporters do when they're working on a story: the initial research, the background interviews, the on-the-record interviews, poring over documents, fact-checking and, eventually, actually writing.
That gives me a leg up when I read, watch or listen to the news: I know how much work goes into nearly every story. But, for the vast majority of people who consume the news and don't have a news background, it can be hard to know what exactly is going on inside the head of a journalist when they're doing their job. What are their motivations? How do they decide what to cover? And where is their information coming from?
I talked with a few journalists about what they wish all news consumers knew about their process. And, even though these folks work in different parts of the country, some clear patterns emerged.
1. Journalists' goal is to inform the public
News consumers often assume that news organizations have ulterior motives when they cover the stories they do. On the whole, however, serving the public is the only motivation journalists have.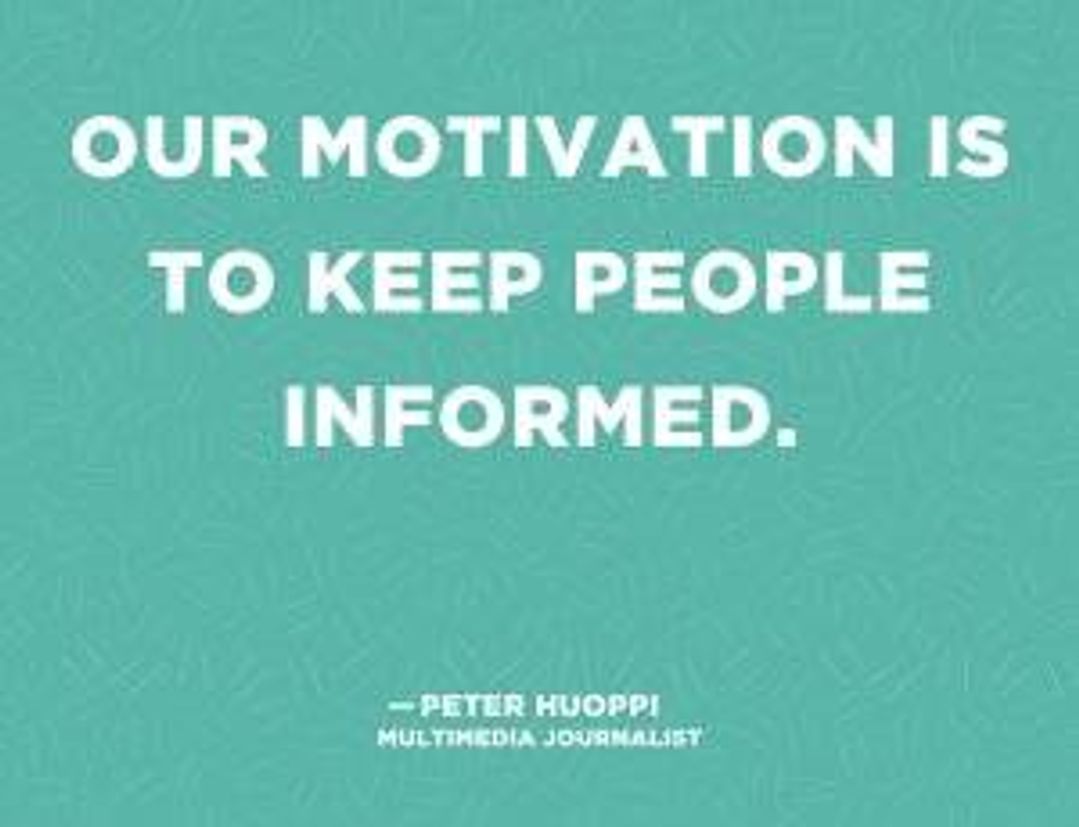 "As often as I can, I want to repeat the idea that our motivation is to keep people informed about what's going on in their local community," said Peter Huoppi, a multimedia journalist and director of multimedia at The Day, a daily paper that covers 20 towns in eastern Connecticut. The Day is one of 53 newsrooms across the country participating in the Trusting News project, which aims to explore the gap between journalists' work and public trust.
Rather than something sinister, this is what a typical discussion at a newsroom editorial meeting is like: "What's important for our audience to know? What's going on today? What about this issue do we think that people who read our publication would like to know or ought to know?" Huoppi said.
In Rachel Cramer's career as a radio journalist, including her time with Crossing the Divide, an initiative of PBS station WGBH and The GroundTruth Project that sent a group of young journalists to report on local issues across the country, she has learned that most journalist have pure intentions, she said. But a lot of news consumers don't realize that.
The Crossing the Divide project, which sought to report on what separates and unites people across the U.S., was the subject of a recent PBS documentary. During the team's journey across the country, the team shared their newsgathering process with the public by blogging and vlogging.
"I think sometimes people imagine journalists want to have that 'gotcha' angle to things," Cramer said. "There are some journalists out there that want that, but so many of the journalists I've worked with and colleagues of mine care more about telling the story or finding a new angle. ...
"All the people I've worked with care about the public more than trying to get this 'gotcha' moment."
2. Learn to distinguish opinion from fact
One of the trickiest things for news consumers today, Huoppi said, is understanding the difference between fact and opinion.
"On cable news, especially, there's so much opinion mixed in under the guise of news," he said. "The volume of political rhetoric has been cranked up, so people are really highly attuned to anything that could be in support of their personal beliefs or not jibing with their personal beliefs."
When media consumers see an opinion piece, either online or in print, in the same publication as a news article, it can be confusing. Readers can mistake the opinion piece for reporting and assume the news organization's coverage is not impartial. And journalists haven't done a good job of explaining the difference, Huoppi said..
"We don't stand up and explain, either in conversation or on our platforms, 'Why is this news article that is fact based right next to an opinion piece?'" he said. "Why should the news consumer trust that what guides those opinions doesn't guide our reporting?"
Through the Trusting News project, Huoppi and others in his newsroom "have taken a lot of steps to open up and listen to people" as well as being more transparent about the ways the newsroom puts together its paper every day. They've hosted online Q&As with their readership, and communicate directly with readers in social media comments, explaining editorial choices and fielding feedback.
"Which is something I don't think we as an organization and the bigger 'we' as journalists have done really well," he said.
If you're reading what you think is a news article and come across an opinion in the story, make sure there is not an indication on the screen or in the publication that it is an opinion piece or a column. Do a little research on the person who wrote the story to find out if they are a news reporter or an opinion writer.
3. Journalists don't believe everything they hear
Don't let those juicy quotes deceive you. A good reporter would never publish something without verifying it first.
"One of the biggest things is understanding that there are a lot of checks and balances," said Brittany Greeson, a Detroit-based photojournalist and another member of the Crossing the Divide team. "We don't just take what someone tells us and publish it right there. We're looking at things critically."
There is often a lot of work put into every story that does not appear in the finished version.
"You read a story in the paper and there are three or four or five people quoted in it, and the reader doesn't realize the reporter might have talked to 15 people and gone through 100 pages of documents," Huoppi said. "Reporters really immerse themselves in the story and try to become experts. ...
---
"The reporter didn't just sit down for an hour, make a couple phone calls and spit out 300 words. They do their due diligence, get a lot of background information and filter out the most important information for the news consumer."
4. Support your local news organizations
Local news outlets have taken a hit over the past decade, as local papers have lost subscribers and circulation numbers to a growing digital news landscape. About a third of large U.S. newspapers have experienced staff layoffs since 2017, according to data from the Pew Research Center. Hundreds of local papers have disappeared between 1996 and 2015, a recent study found.
The same study, conducted by Paul Gao of the University of Notre Dame and Chang Lee and Dermot Murphy of the University of Illinois at Chicago, showed that the cities that lost their local papers saw government costs increase in the years following. Without local reporters scrutinizing local government, citizens pay for government waste.
"There's so much power in local journalism, and I think if we want to rebuild trust we need to make sure we protect our local newspapers, our local radio stations and television stations," Cramer said. "When you're really embedded in a community you understand it."
News consumers can protect local news outlets by paying for subscriptions, either digital or physical.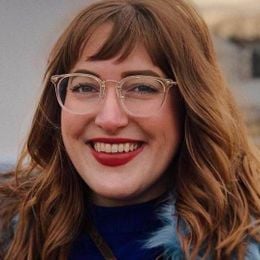 Katie Moritz
 was Rewire's senior editor from 2016-2020. She is a Pisces who enjoys thrift stores and pho. Follow her on Twitter @katecmoritz.