How You Can Join the Predicted Surge of Young Voters
by
Jen Fuller
A changing political landscape is getting young people into the streets. And, activists hope, into voting booths, too.
This year, the U.S.'s younger generations have been organizing across the country to raise attention about issues that matter to them, from gun control to climate change. Students have used momentum from the March for Our Lives and national walkouts to embark on a cross-country tour registering young voters this summer.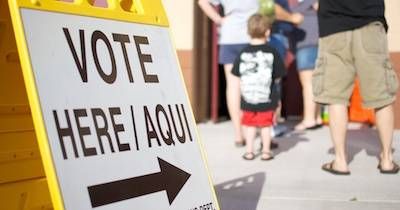 In response to "really unfortunate events, young people are stepping up and taking space and saying this is important," said Abby Kiesa, director of impact with the Tufts Center for Information & Research on Civic Learning and Engagement, or CIRCLE. CIRCLE's work "focuses on young people in the United States, especially those who are marginalized or disadvantaged in political life."
Kiesa has been researching the youth vote for three midterm cycles and said the energy going into 2018 is definitely different. Campaigns and organizing groups have been engaging in conversations about the youth vote "dramatically earlier" than in previous years, she said.
She also said the way we talk about civic engagement matters—and could be having an impact.
---
"Teen and youth organizing over the past few months have seen positive press," she said. "Profiles about youth taking the lead… (normalizes) a culture of engagement."
Emerging data back this up, too. According to the Harvard Institute of Politics Spring 2018 Youth Poll "37 percent of Americans under 30 indicate that they will 'definitely be voting,' compared to 23 percent who said the same in 2014, and 31 percent in 2010, the year of the last 'wave' election."
The changing face of the American voter?
Young voters are more diverse than ever, with black women making the most impact at the polls. According to CIRCLE, "among young women of different ethnic groups, turnout differs. In 2012, 60.1% of young Black women voted, compared to 48.7% of young White women, 40% of Asian American women and 39.9% of Latinas."
The candidates are, too. Record numbers of young people, women, people of color and LGBTQA+ candidates are running for elected office this year.
Kiesa said that reaching youth can be difficult because younger generations are increasingly independent or unaffiliated with the Democratic or Republican parties. As a result, they don't end up on the outreach lists of candidates, parties, and special interest groups that use those channels to mobilize voters.
"The system we currently have right now continues this cycle of thinking young people aren't interested" when in fact the mechanisms for outreach are outdated, she said.
Your quick guide to registration
One of the biggest hurdles young and first-time voters face is finding the right information about registering to vote and how to vote, Kiesa said.
Elections are run by individual states, not the federal government, which makes understanding the rules somewhat complex.
Here's some information to get you started: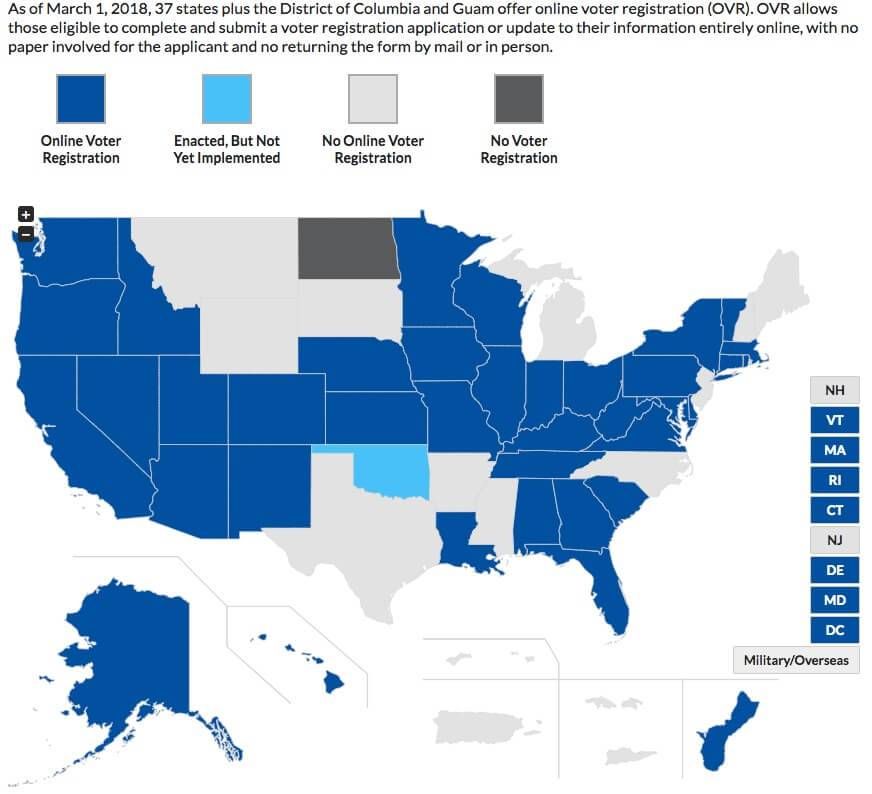 Choose your candidates
Besides getting registered, the first step to voting is always to research the candidates ahead of time and understand how competitive the races are in your district.
Identify the values that matter to you and try to find the candidates that best match them. Many states provide candidate information on their election office website, which is also where you can find your polling place.
You can also research the voting record of incumbent candidates–the candidates who are already holding office but are up for re-election–to find out if their past votes align with your values. A good place to start at the federal level is GovTrack, which is a nongovernmental website that shows you which committees your representatives and senators are a part of, how they voted on the floor and ratings from different advocacy organizations.
On your ballot, there will likely be candidates that do not list a political affiliation–for example, the ones running for school board or other local seats. If you don't have time to study up on all of them, choose a few of these races to research ahead of time. You can look up your address for a sample ballot using sites like BallotReady or Ballotpedia or contact your state elections office.
On Election Day
You've registered, researched and are ready to vote. What do you need to know as you head for the polls?
Most polling places are open from 7 a.m. to 7 p.m., with some holding slightly longer hours.
While your employer is not federally mandated to provide you time off to vote, many states do have election day time-off-to-vote provisions. Make sure to check with your employer and arrange this ahead of time.
Arrive early to allow yourself some extra time to stand in line, particularly for primary elections, and in case you accidentally show up to the wrong precinct. Poll workers will have a roster of registered voters on hand and will cross your name off the list as you vote.
Make sure to read the directions at the top of your ballot.
Some states have laws against wearing clothes or accessories with slogans that endorse a particular candidate or political party at the polling place.
Some states also have laws about "ballot selfies" to ensure the secrecy of your vote and those of the other people at your polling place.
You can, however, post pictures of yourself with your "I voted" stickers to promote a culture of inclusion in a nonpartisan way.
Bring a friend, neighbor or family member! Participating in elections is a civic duty and we should encourage everybody to be an informed, engaged voter.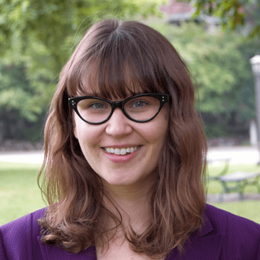 Jen Fuller
is a Ph.D. candidate in environmental social science at Arizona State University, currently residing in Minneapolis. As an educator and researcher, she is frequently pondering the intersections of technology, culture, the environment, policy, and politics. She is deeply uneasy with the lack of Oxford commas in this writing. You can follow her on Twitter @soundbitelife.