Job Changes Start With Goodbye: An Editor's Note
I'm moving on from Rewire. Here are some of my favorite things I've written.
by
Katie Moritz
Before I started working for Rewire, I always considered myself to be a certain type of journalist. I reported on government and schools — I always worked in hard news. It was a big change to come over to this website and start writing about feelings (among other things). I've always had a lot of them, but never before had they been a part of my work.
But over time, I came to love the types of stories we tell at Rewire. Internet comments are always a little scary as a concept, but we get the most heartfelt comments on our stories, something I'd never experienced before. People connect to the stories we publish, because they can see themselves in them.
That's why it's hard for me to move on to my next adventure. Rewire is based in Minnesota at Twin Cities PBS, and I'm moving over to Minnesota Public Radio News to produce a daily news talk show. I'm very excited, but, after writing more than 450 stories for Rewire and editing nearly every single one that has published, Rewire has become such a huge part of who I am.
Despite everything we publish about work-life balance on Rewire, I sometimes can't tell where I stop and Rewire starts. I think about it almost all the time. I know, I know, it sounds unhealthy, but I promise I have it under control.
(Here's me baring my soul in a Coming Out Month video from a few years ago.)
The Rewire team is really small, and we feel like a little family. I've made a connection with a lot of the freelance writers I work with, too. And I've watched the site grow from a very tiny baby website just a few years ago, to one that reaches hundreds of thousands of people every month.
All this to say, it's going to be hard to say goodbye. As a little sendoff, here are some of my favorite stories I've written for Rewire (in no particular order). A big thank you to everyone who has read and continues to read the stories we publish. Supporting nonprofit journalism is so important, and we want to keep telling stories that reflect the real lives of people in their 20s and 30s.
1. How to Ask About Pronouns and Why You Should
When Archie Bongiovanni started coming out about five years ago, having conversations about their identity was sometimes an exhausting task.
Bongiovanni identifies as genderqueer and uses the gender-neutral pronouns "they" and "them" to describe themself, rather than gender pronouns of "she" and "her" or "he" and "him." They're a cartoonist, with comics appearing regularly on Everyday Feminism and Autostraddle.com, and they're open about their queer identity in their work.
But explaining their identity wasn't always a simple process—during their coming out process, people they knew and complete strangers sometimes balked at the concept of non-binary gender identity (meaning identifying as something other than a man or a woman) and gender-neutral pronouns.
For a lot of people, non-binary identity and gender-neutral pronouns are entirely new ideas.
2. Why You Should 'Challenge Your Guilt' Around Dating Multiple People
The vast majority of us identify as monogamous. (One study estimated that 4 to 5 percent of people in the U.S. are poly.) But "casual dating" is kind of a monogamy gray zone — it's now completely the norm to meet people on apps, and with that shift has come some understanding that you must be swiping on and meeting up with others, too.
But you get a few dates in with someone and, depending on who you are and how you were raised and all kinds of variables, you might start feeling weird about the whole thing. Should you say something about seeing other people? Is that a given? What if you don't want to see other people? Is it too soon for that?
Whew. Something you were hoping would be fun and easy gets confusing real quick.
Take a deep breath. Every situation is different, but here are some guidelines to fall back on if you're stressing.
3. Can Anything Heal America's Great Divide?
For 40 years, Michael Kirk has been reporting on politics. A longtime filmmaker for PBS's "Frontline," he has made upwards of 20 films on the Obama and Trump presidencies. His most recent film, "America's Great Divide: From Obama to Trump," premiered on PBS this month and is now available in full online.
I spoke with Kirk about what makes this film different than his others, and what he's learned over his decades of covering America's political tussle.
4. How to Break Down Emotional Barriers With Your Dad
When Sara Tinklenberg was growing up, she wished for a different relationship with her dad. He wasn't a guy who would show up to cheer her on at sports games, or show a lot of affection.
She and her brother and sister didn't want for anything — there was always food on the table and a roof over their heads. But her dad raised them as a single parent while working full-time as a mechanic in a small northern Wisconsin town. And her brother had an undiagnosed mood disorder and made choices that frustrated her dad.
"Because I didn't have a nurturing mother figure… I wanted my dad to fill that role," she said.
5. Southern Lesbians Tell Their Own Stories in 'Alabama Bound'
In the American South, lesbian wives and moms face barriers to normal family life that most people elsewhere could never imagine.
But, the filmmakers behind the documentary "Alabama Bound" say, you'd be wrong to think of them as victims.
Directors Carolyn Sherer and Lara Embry, self-identified Southern lesbians themselves, were inspired to tell the stories of two sets of lesbian moms as they battle different parts of the Alabama legal system for rights that most of us take for granted—parental rights and custody of their own children—and to show the challenges and triumphs of living as a gay person in a red state before and after marriage equality.
6.  If One of You Cheated, Is There Hope for Your Relationship?
 If it seems like cheating is incredibly common, that's because it is. According to the American Association for Marriage and Family Therapy, 45 percent of men and 35 percent of women have been sexually or emotionally intimate with someone outside of their committed relationship. And with so many ways for cheating to come out these days — an accidental text to the wrong person, a like or comment on Insta, a location pin dropped where it shouldn't be — it feels a lot more normalized.
That might mean more couples are overcoming it when it happens. Marriage and family therapist Gabrielle Applebury wrote that "adultery is no longer a deal breaker in many marriages," and that "70 percent of couples actually stay together after an affair is discovered."
"Some couples make it through infidelity, others don't," sex therapist Diana Sadat said. "Some do and shouldn't, and others don't and should."
7. Why is Presidential Impeachment So Different Every Time?
In 1974, just the threat of impeachment was enough to push President Richard Nixon to resign from office.
Contrary to what you might remember from history class, Nixon was never actually impeached for "high crimes and misdemeanors" related to the Watergate scandal. Instead, he stepped down when he realized the evidence was damning, his political support was gone and he was likely to be convicted and removed via impeachment.
But though he was never officially impeached, he's the only president to have left office because of an impeachment process.
President Bill Clinton was impeached — but stayed for the rest of his second term. Back in the 1800s, President Andrew Johnson was impeached, too, but also remained in office.
8. What Journalists Want You to Know About the News
I am a former newspaper reporter who has made the leap to public media. Even though I no longer work in a traditional newsroom, I remember what it was like to do all the things news reporters do when they're working on a story: the initial research, the background interviews, the on-the-record interviews, pouring over documents, fact-checking and, eventually, actually writing.
That gives me a leg up when I read, watch or listen to the news: I know how much work goes into nearly every story. But, for the vast majority of people who consume the news, it can be hard to understand how journalists do their work. What are their motivations? How do they decide what to cover? And where is their information coming from?
I talked with a few journalists about what they wish all news consumers knew about their process. And, even though these folks work in different parts of the country, some clear patterns emerged.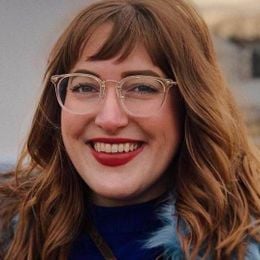 Katie Moritz
was Rewire's senior editor from 2016-2020. She is a Pisces who enjoys thrift stores and pho. Follow her on Twitter @katecmoritz.